First and foremost, it's all about weather. Sun, beach, mountainside, a pleasant urban center, with good gastronomy, could be some important factors that helped Mallorca to be on top.  Taking into account that the famous publication the I was mentioning before has a British origin, it's understandable why this beautiful Balearic city was designated a top-option, among 50 other candidates.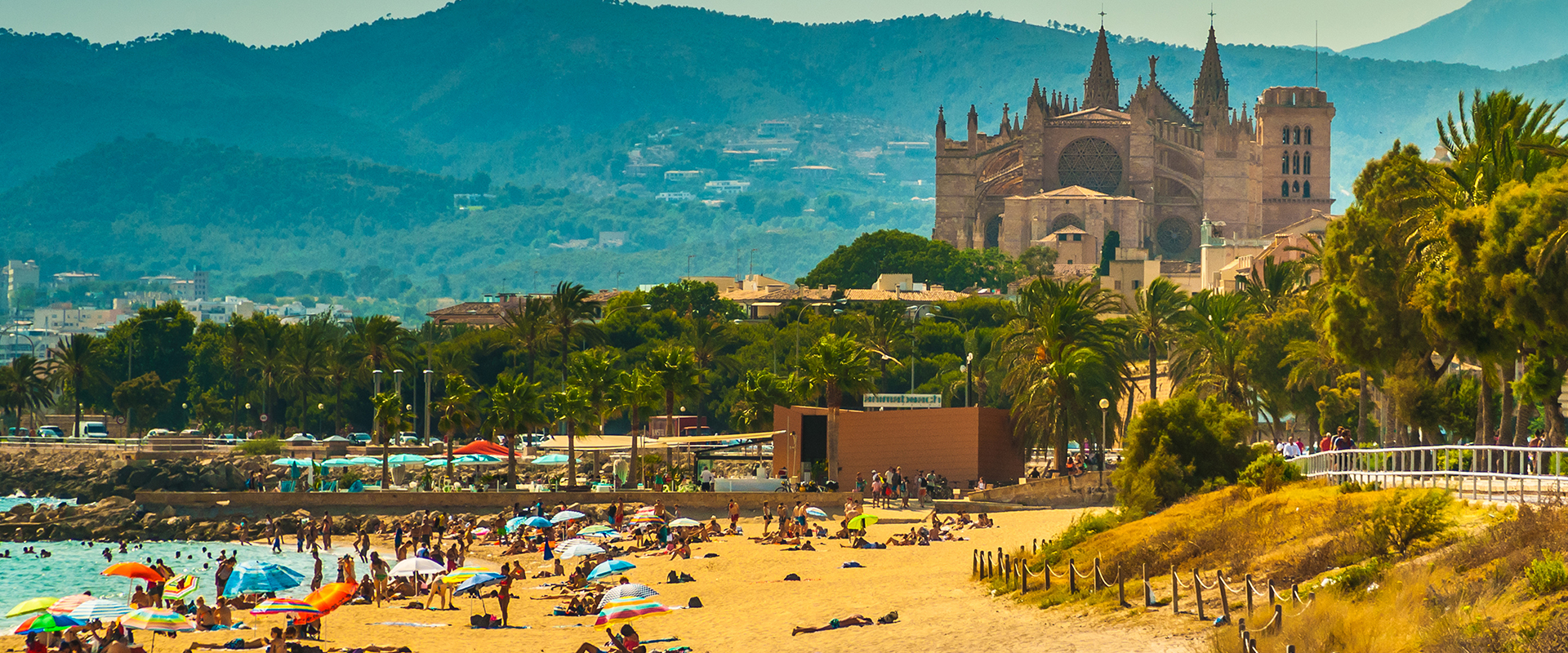 Sun in Majorca
Talking about sun, Majorca and it have a very special, close, relationship. "Partners in crime", one could say. And it wouldn't be far-fetched, because the truth is that in Mallorca there are approximately 300 sunny days per year. Specially enlightened, with a medium annual temperature between 18-20 Celsius degrees, and with a summer medium temperature of 31 degrees Celsius, we could say that Palma is really blessed, with a different, peculiar type of protection. Needless to mention the way in which the sun enlightens this beautiful Mediterranean city: in a way in which it looks like a gem, at every hour, with different things that capture visitors' attention.
Seaside
Regarding the seaside and beaches, it's already known that a countless number of tourists (Spaniards, but not only) chose Majorcan beaches as a holiday destination. To this, we can add up its cultural and artistic richness, that has always been a point of interest. As a proof of that, the beach of Palma is one of the most extensive all over the Balearic Islands.
Its has nothing less and nothing more than 4,600 meters of fine white sand. Each and every year the Blue Flag is hung, in order to invite you to disconnect from the world and enjoy a dream vacation in its calm and clear waters. The beach is located at 14 kilometers from the center of Palma and is fully equipped, having all the services, from disabled access, toilets, showers, telephones or beach bars.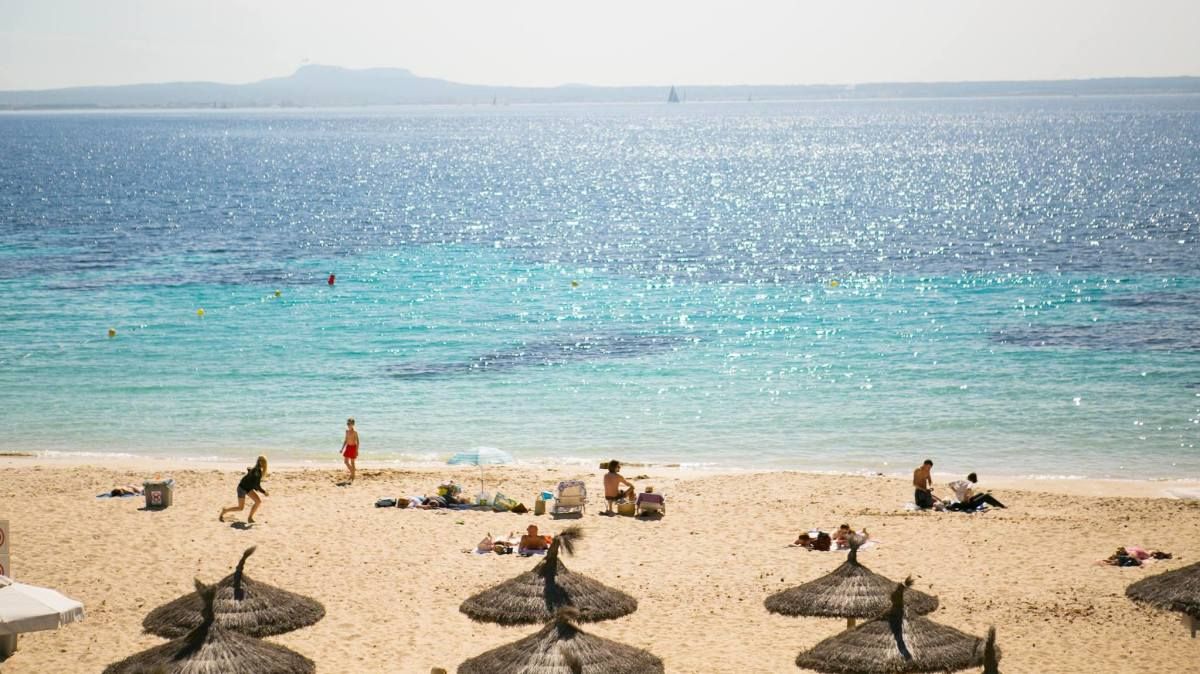 Another option if you are in Palma and what to get to know its beaches, is the Can Pere Antoni beach, located at two kilometers from the center of Palma de Mallorca and 750 meters long with a promenade that makes it a milestone for strolling and enjoying its bars and restaurants.
On the other hand, tourists can enjoy its fine white sand of this urban beach with Blue Flag and a moderate swell. In addition, the beach has the necessary services and offers access to the disabled, showers or lifeguards, among other services. You can get there by bike, following the bike path of the promenade.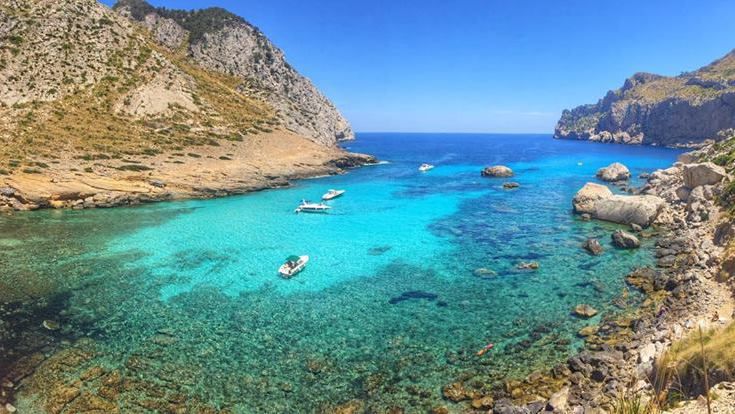 In the bay of Palma de Mallorca, in the municipality of Calviá, one of the most exclusive beaches on the island is hidden. Cala de l'Oratori or Cala Portals Nous is the place chosen by many famous faces to rest in the summer sun.
Surrounded by luxurious residences, good restaurants and a trendy atmosphere, in its 1,000 meters long and 50 wide peace and tranquility are at home, despite of the fact that it is a busy beach. In fine and dark sand, the Blue Flag is placed year after year, as a guarantee of being in a good sandy area with calm and controlled waters.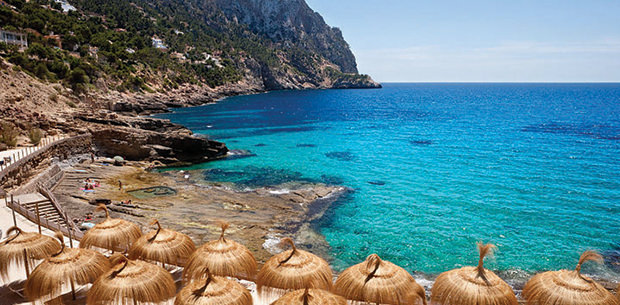 Impressive architecture
As it's not everything about sun and beaches, Palma also has some impressive architectural gems. The beauty of the old town of Palma de Mallorca is one of the attractions to live in this city! People of Palma walk through its streets to discover corners, narrow streets or the secrets of the courtyards of stately homes such as Casal Sollerich, Can Vivot, Can Oms or Can Bordils.
Among its main monuments is its cathedral or La Seu. Started in 1229 and completed in 1601 it is a Levantine Gothic style temple built on the shore of the bay of Palma. It overlooks the sea on the Roman and Renaissance walls that protected the city, being the only Gothic cathedral that meets this peculiarity. Majorca travel is an enriching one, undoubtedly.
The Merchants Market of Palma de Mallorca is one of the most frequented places and one of the most beautiful Gothic civil buildings in Mallorca, located in a square in front of the Paseo Marítimo and the Old Pier of the Port of Palma.
Gemstones
I can not fail to mention La Almudaina, the Royal Palace or Real Alcazar, as I've written in a lot of old blog entries about them. This is why you already know that they, from my point of view, collect in their walls the history of the islands from the megalithic settlements. It is currently used by His Majesty the King as an official residence for ceremonies and receptions during the summer.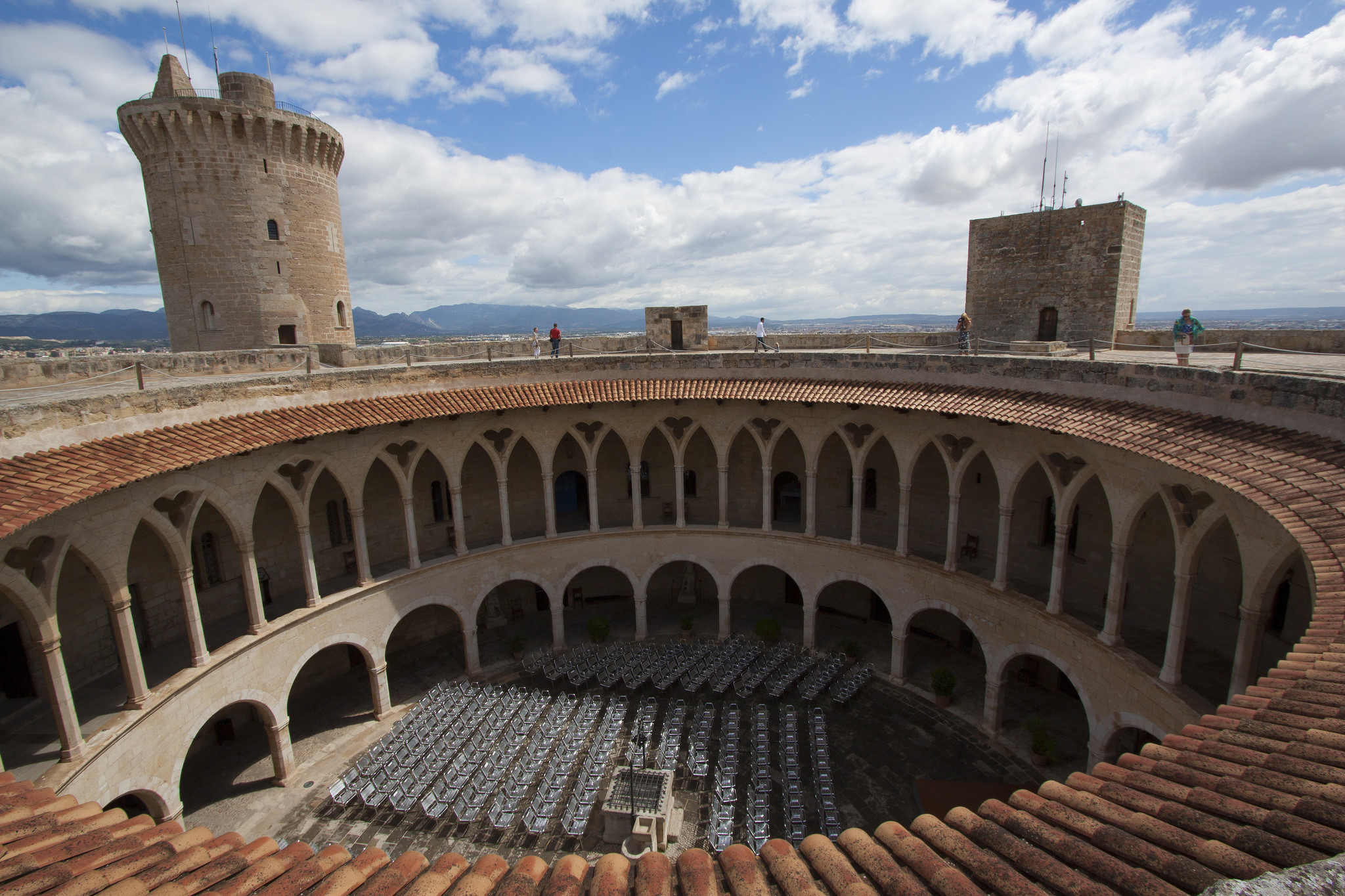 If your desire to travel turns into addiction, don't worry, because Palma can, and will, fulfill each and every of your needs. Three kilometers to the west of the center of Palma, crowning a hill of 112 meters, rises Bellver Castle, another of the poles of attraction of the capital.
Bellver Castle is a fortification of Mallorcan Gothic style built at the beginning of the 14th century by order of King Jaime II of Mallorca. It is located on a hill, at 112 meters above sea level, in an area surrounded by forest, from where you can see the city, the port, the Tramuntana mountain range and Pla de Mallorca. In fact, its name comes from the old Catalan bell veer, which means "beautiful sight".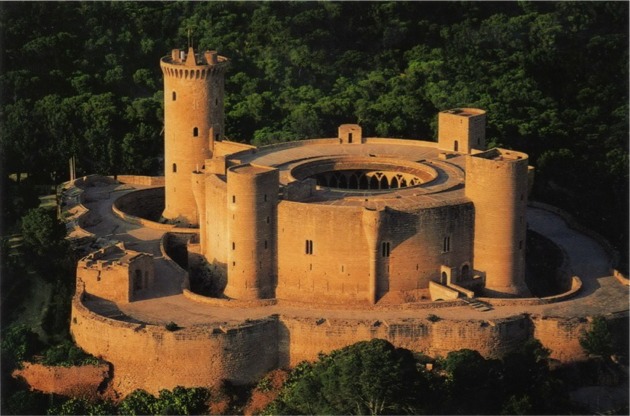 One of its peculiarities is that it is one of the few castles of all Europe of circular plan, part of the world heritage also, being the oldest of these. Currently belongs to the City of Palma and it is the Museum of History of the city of Palma, so it is open to the public.
Shopping, my passion
Any travel addiction mingles, at a certain point with shopping. We could practically say that no one is a real traveler, without practicing some shopping while on vacation. Another reason why Majorcan people can be proud of their city is because of the amount of possibilities to go shopping. From the west coast to the east, from a day trip through Serra de Tramuntana Mountain, passing through many towns and villages involves, one way or another, shopping. With establishments for all tastes and to suit all budgets.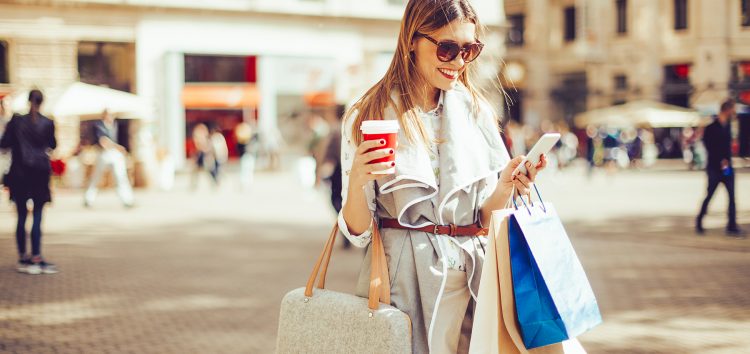 Strolling through the old town, enjoying its historic buildings, while visiting shops, is a very pleasant experience. Shopping centers where you can also enjoy leisure with the whole family or go to the traditional markets where you can buy local products from Mallorca. If you're a fashion addict, and you want to buy fashion items in Palma de Mallorca, there are two main areas, the center of the city and the Porto Pi shopping center. As a tip related to that, the most important shopping streets in the center of Palma are Avenida Jaime III and Paseo del Borne, where the most exclusive stores are, also the Vía Sindicato and Calle San Miguel.
The Porto Pi Shopping Center is located at the end of the Palma Maritime Promenade, in the direction of Cala Mayor. There are shops of well-known brands, it is also a leisure center and restaurants.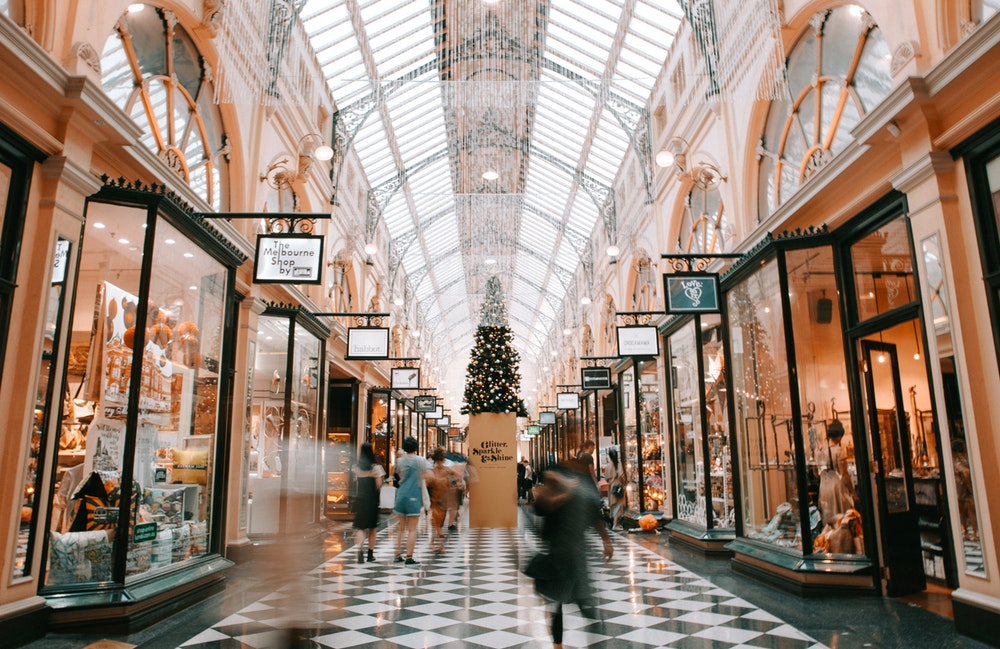 For those looking for cheap or second-hand items the best option is the Saturday trail, on Avenida Gabriel Alomar i Villalonga in the center of the city and to buy fresh food products, such as vegetables, fruits, nuts, fish or seafood , the Mercado del Olivar, in the center of the city.
So, after having read this article, what do you think: can travelling turn into an addiction?
A couple of years ago, a famous publication, with an international reputation, said about Majorca that it's "the best city to live in worldwide". No more than 3 years have passed and we want now to dig down deeper and see if there is any reason why anyone would do it.
Shopping
A couple of years ago, a famous publication, with an international reputation, said about Majorca

A couple of years ago, a famous publication, with an international reputation, said about Majorca
Trips
A couple of years ago, a famous publication, with an international reputation, said about Majorca

A couple of years ago, a famous publication, with an international reputation, said about Majorca