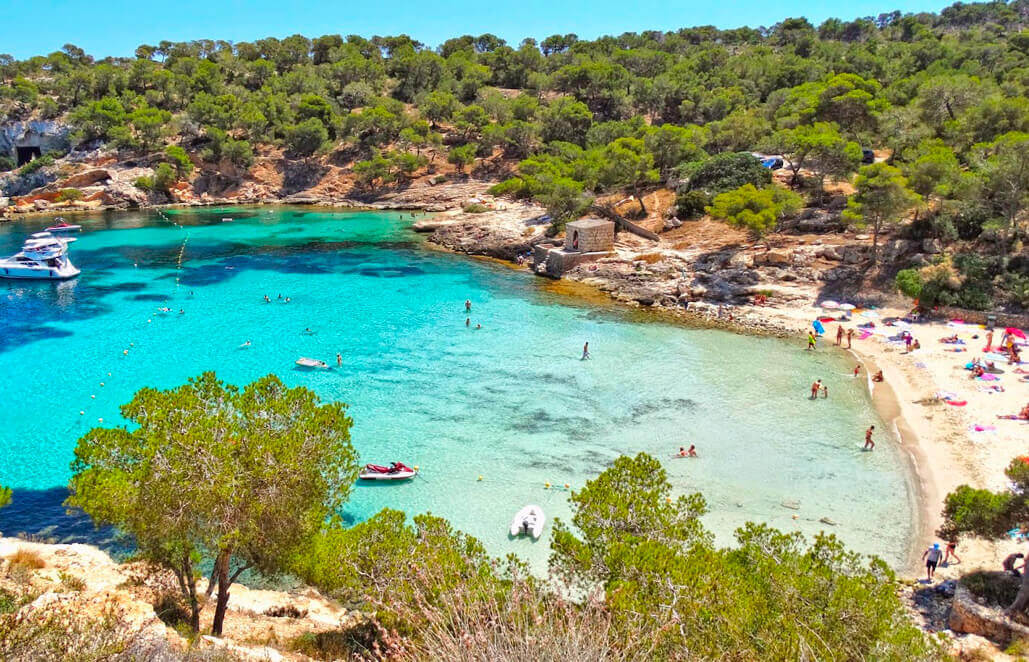 Her positioning is quite curious, because it's located between two rocky points. This is why we could perceive this beach as a protected bay with a considerable long stretch of blue water and white sand. As I have already accustomed you, I'm going to say that this beach is famous especially among German and British people, and with families that are looking for safer waters. Locals do appreciate this beach, but it's not a high-end activity offer nor does it have an exclusive beach.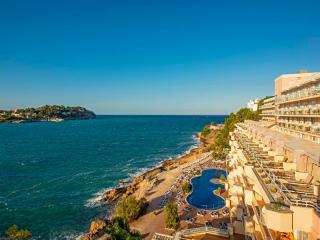 Nevertheless, this beach is highly appreciated for it eco-responsibility management, as it can be seen through the high standards of cleanliness. The Foundation for Environmental Education awarded it with the Blue Flag award for excellent European quality.
Photo credits: aptosdeya.com and santaponsainfo.com
We continue to focus on the southwestern part of Majorca, and we are now talking about a family-friendly beach, full of water activities and restaurants: Santa Ponsa. Being the main beach in Santa Ponsa, a popular resort town at only 20 kilometers from Palma, this beach is one of the most impressive ones in the southwest coast.
Restaurant
We continue to focus on the southwestern part of Majorca, and we are now talking about a
Trips
We continue to focus on the southwestern part of Majorca, and we are now talking about a

We continue to focus on the southwestern part of Majorca, and we are now talking about a