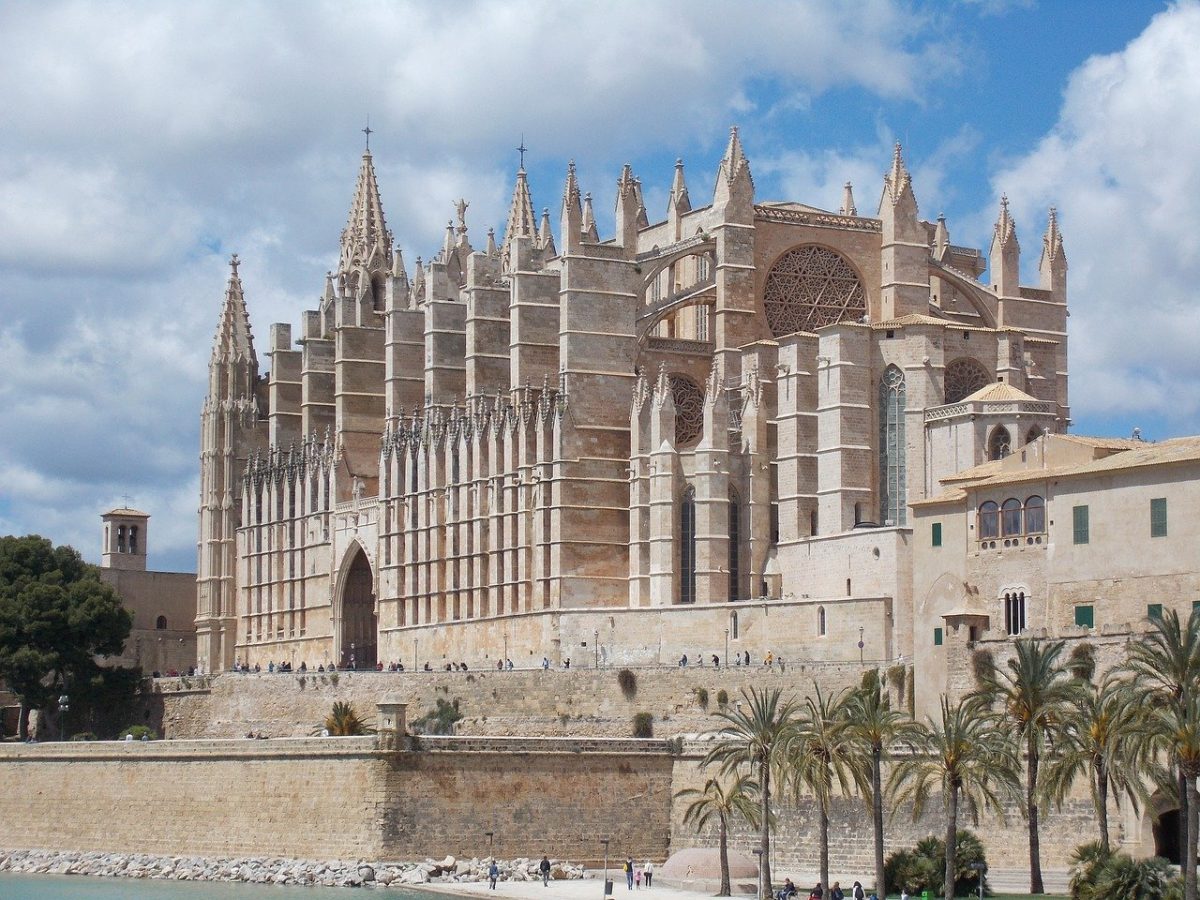 Gothic design
Although its design is Catalan Gothic style, has Northern European influences and it sits within the old city of Palma atop the former citadel of the Roman city, between the Royal Palace of La Almudaina and the episcopal palace.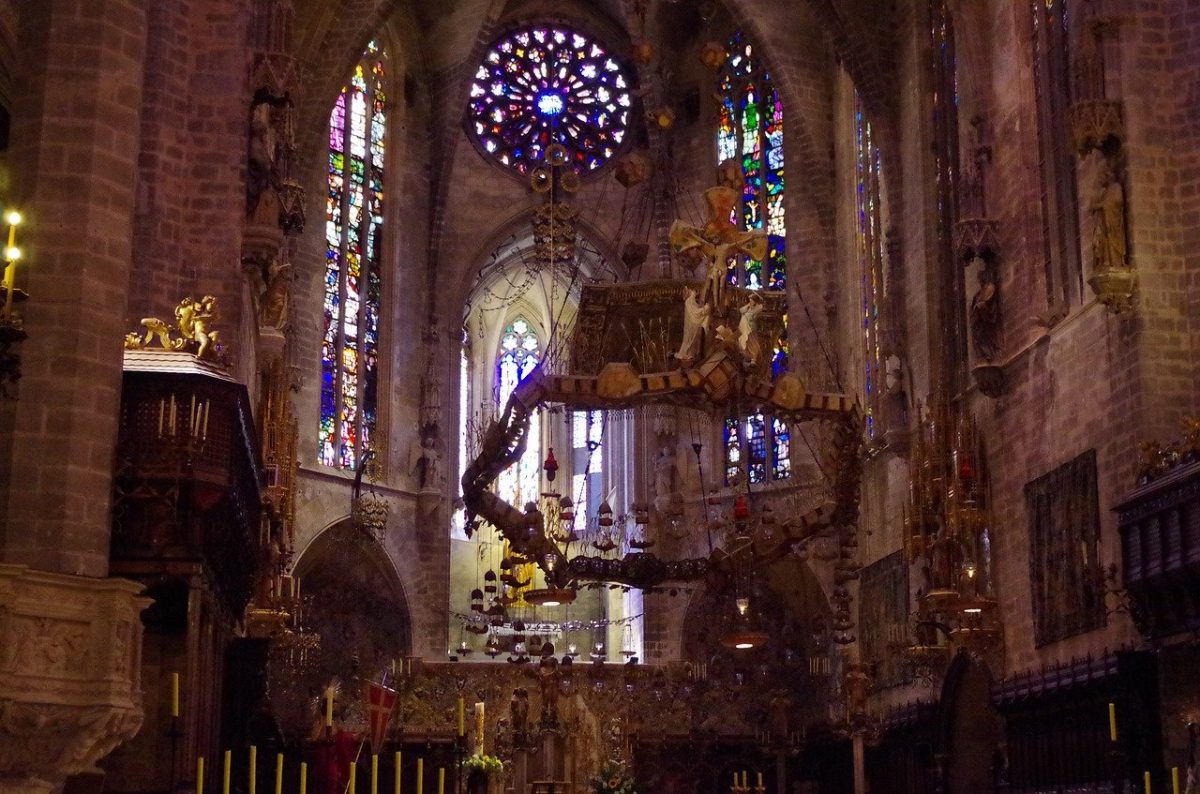 Amazing environment
Is surrounded by lovely gardens and also sits on the edge of the coast. A spectacular lake baths the Cathedral giving it a relaxing atmosphere. During the night, with the edifice illuminated, the views are breathtaking, so is a "must" to visit the Cathedral at night too.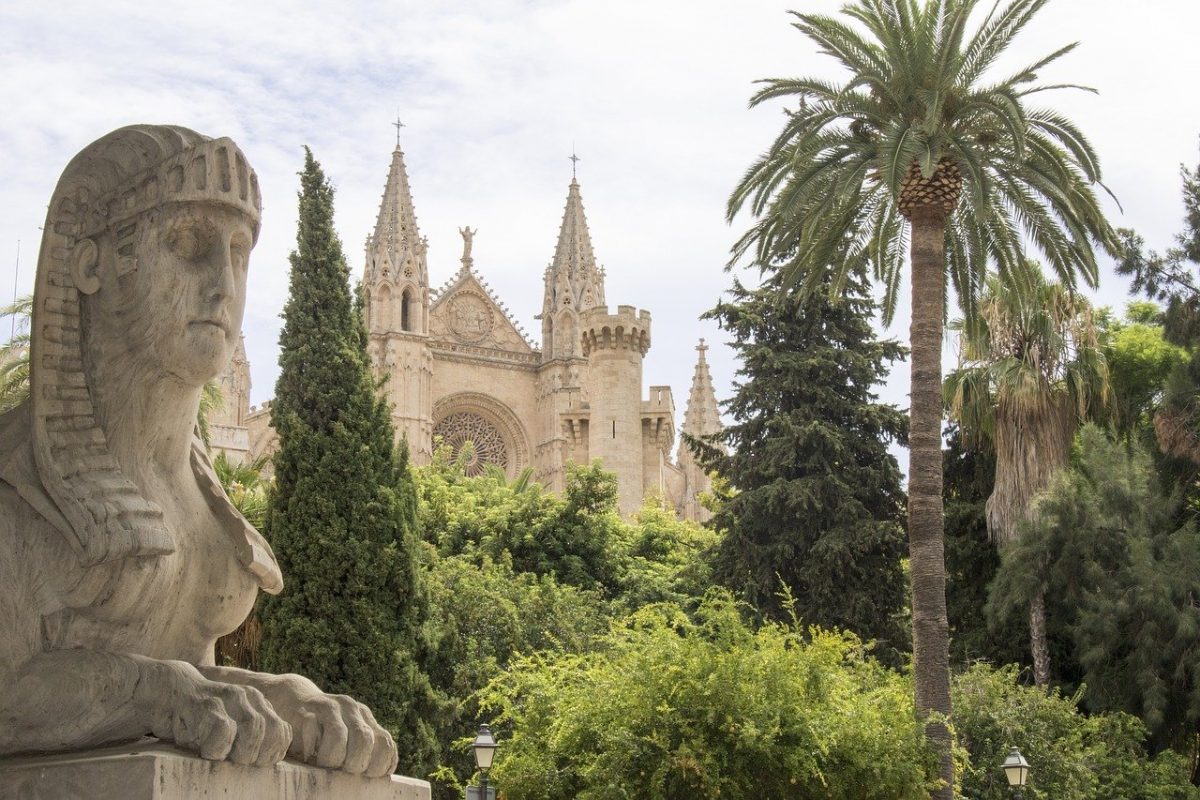 In summer, the Cathedral hosts public events like concerts but some of them are private. 
An impressive cathedral with 121 meters long, 40 meters wide and a nave of 44 meters was built by the Crown of Aragón on the site of a Moorish-era mosque in 1229 but only finished in 1601.