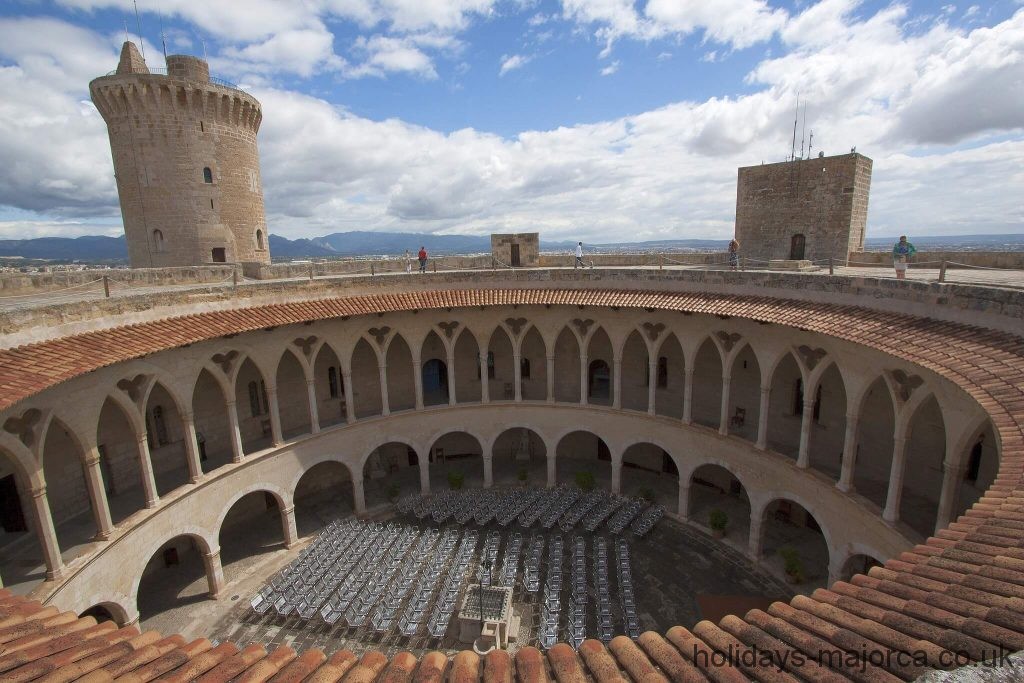 Among all the constructions that had been built in these ages, the Bellver was, and still is, one of the most notorious, prominent and unique buildings that have ever raised in Majorcan territory. The castle was put up during 1300-1311, at King James II of Majorca's will.
The plan of the building's construction is best described by the word "originality". It encompasses a Gothic style building, with a circular floor plan, assembled around a central patio, that has also a round shape. Four large towers are facing the four points of the compass.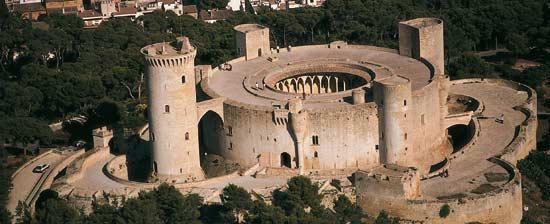 The main tower, called "torre del homenaje" is facing the north, being at the same time separated by the rest of the complex. The other towers are built into the main body. Its uniqueness relies on the fact that, even if previous attempts have been made in order to try to find out earlier proofs of circular castles, that could have served as models for the Majorcan castle, it looks like the Bellver castle was truly cutting-edge.
Therefore, if you visit Palma, you cannot not visit this impressive proof of architectural craftsmanship.
Photo credits: spain.info, northsouthguides.com and holidays-majorca.co.uk
At 112.6 m above sea level, the Bellver castle imposes its overpowering character all over the bay, and over a large part of Majorca. All of this, at only 3 kilometers from the city center.
Trips
At 112.6 m above sea level, the Bellver castle imposes its overpowering character all over the bay,