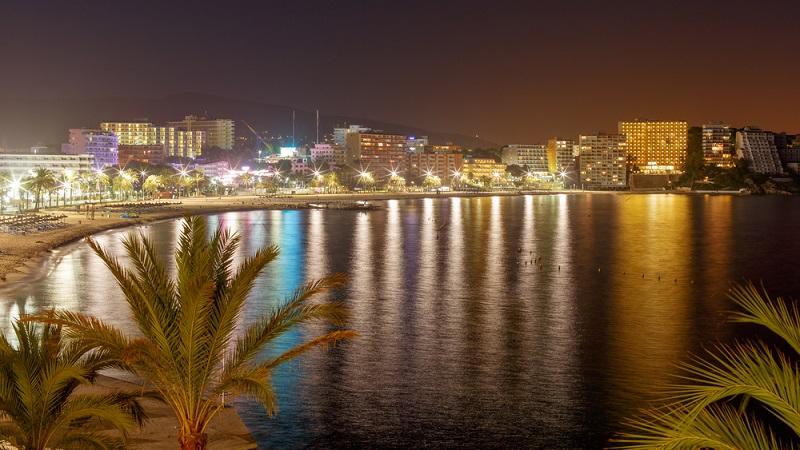 The best way to start this post is by first officially confirming that Magaluf is Ibiza's younger sister (when it comes to parties) and is much cheaper in terms of alcohol, partying and food while the hotel & flight prices are pretty similar. As a party destination it's hard to beat, especially if you're young, single and you like to party with a bunch of mates. There are clubs and bars to suit a range of tastes and a lot of live entertainment on offer. Both Palma Nova and Magaluf have the prestigious Blue Flag award for water quality, cleanliness and facilities, including sunbeds and parasols for hire on a daily basis.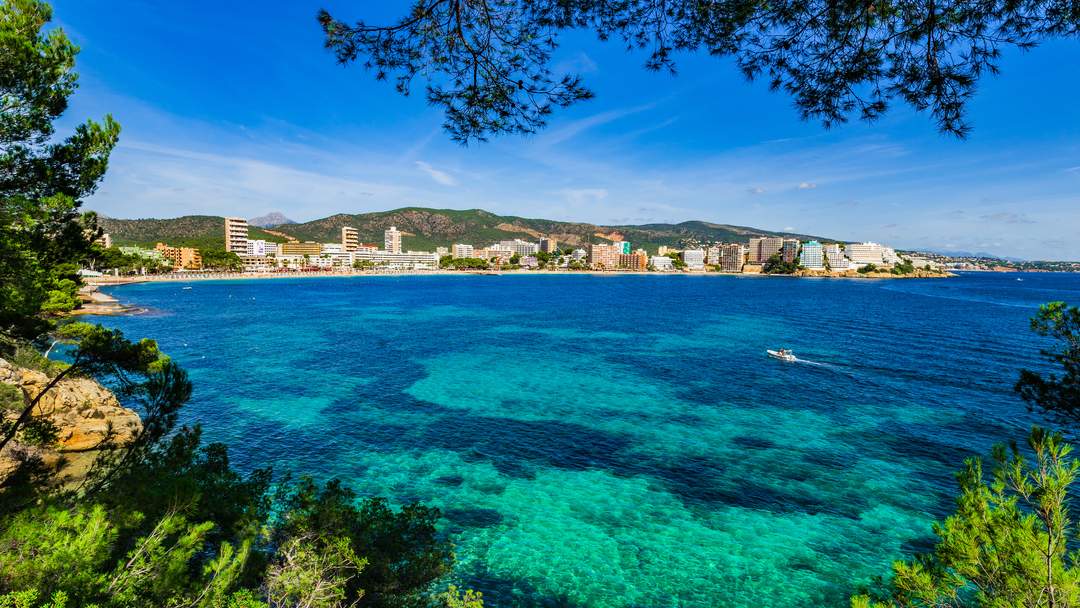 This resort beach is backed by a wide traffic free promenade which is perfect for walking, cycling, browsing the gift shops or alternatively taking refreshments in one of the many cafes, bars or restaurants on the way. It's not without reason that this place became a holiday resort in the first place. Is blessed with fantastic white sand beaches and crystal-clear sea. Magaluf enjoys an excellent location with so much things to see and do. When the sun goes down, Magaluf comes to life and it doesn't stop until the sun starts to rise again. You can take short boat trips along the south west coast available from several of the jetties situated along the beach.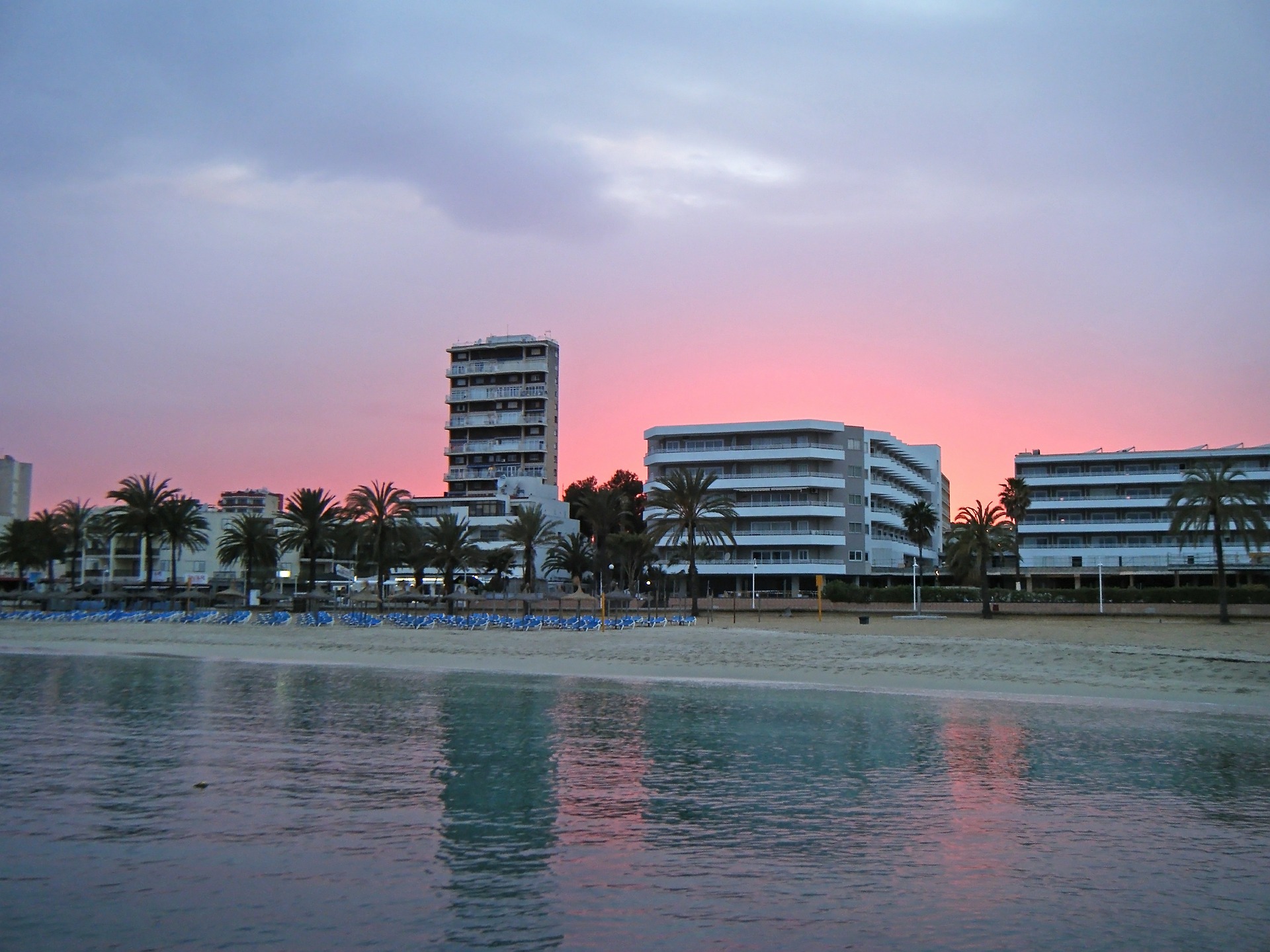 There is one water park too named Western Water Park that offers a wild west experience – in addition to the water slides, there is an animal farm, falconry shows and an impressive professional diving display. If you are loving the water sports, there you'll find a wave machine to practice your surfing at the Wavehouse. How I sayd earlier, you'll never ger bored in this place. Karting Magaluf also can be enjoyed by everyone, including children from the age of three. Golf Fantasia provides more family fun with a 54 hole crazy golf course set in lush gardens from a short walk away in Palma Nova.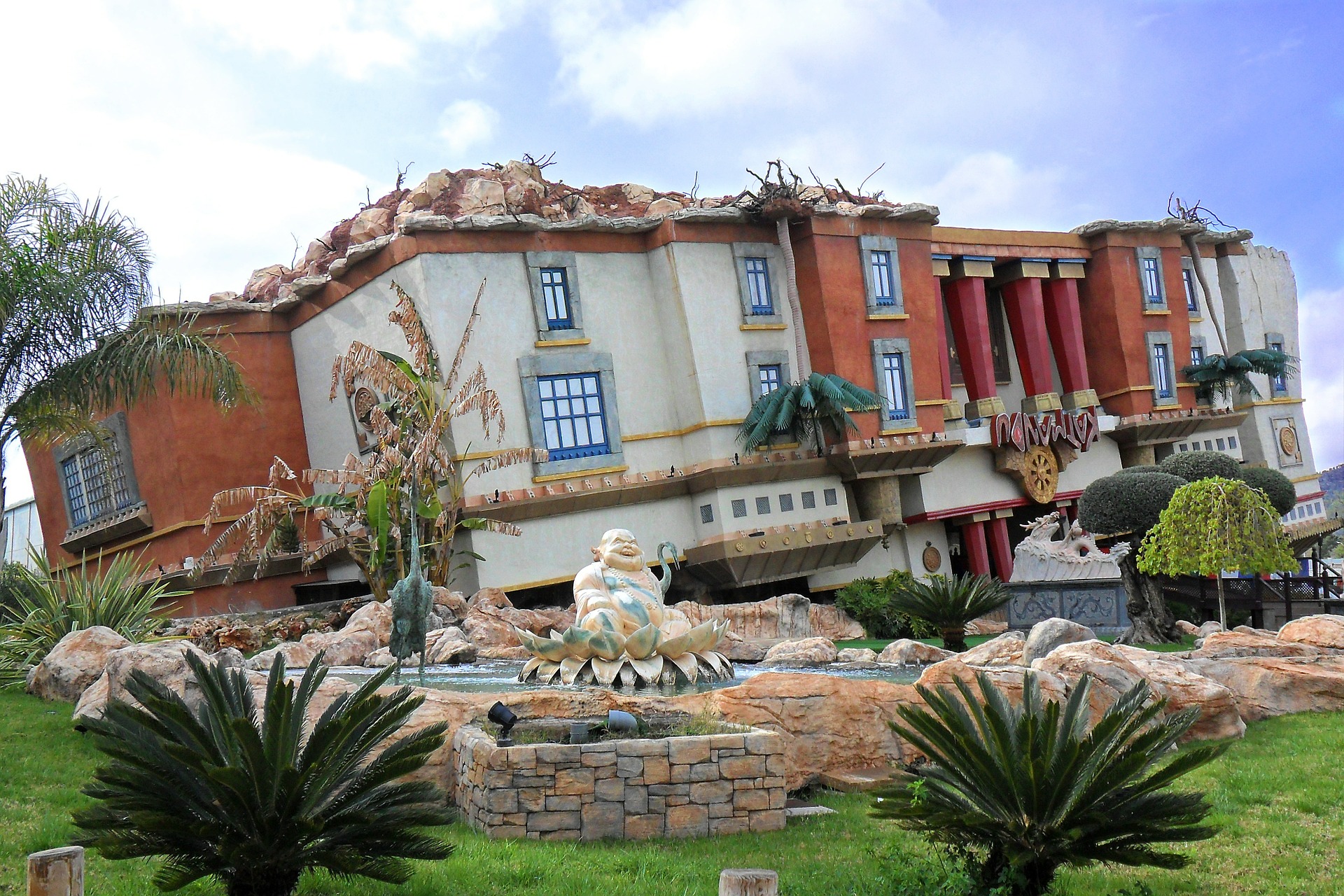 Another popular attraction is the House of Katmandu. It's a weird upside-down Tibetan house that you can explore by following a fantastical story that gradually unfolds as you travel from room to room. If you're looking for a fun holiday with a group of friends or an exciting getaway with the loved one, then this amazing place is for you! During the summer, both Magaluf and Palma Nova are suited for those who are looking for an active, action packed holiday and are certainly suitable for long lazy days on the beach also, followed by a quiet relaxing drink in the evening. Magaluf offers the best holiday experience of your life and if your goals are an amazing place with sun, sea, sand and sangria at a modic price, there's no better choice!
Incredibly popular with British package holiday makers, with a reputation for drinking games, wet T-shirt contests and teenagers throwing up on the beach,  Magaluf is probably one of the most famous beach resorts from Mallorca. Magaluf started its life as we know it now in the 1960s as part of the Franco dictatorship's plan to save Spain's struggling economy by encouraging mass tourism to its coasts. Renowned for its dynamic and largely brash nightlife, Magaluf is located in the popular southwest of Mallorca in the municipality of Calvià, close to Palma Nova around 15 kilometres from Palma and the Son Sant Joan Airport.
Food
Incredibly popular with British package holiday makers, with a reputation for drinking games, wet

Incredibly popular with British package holiday makers, with a reputation for drinking games, wet