Glamorous , alluring , sophisticated , charmed and lucky…it's hard to choose the right adjective to describe how I feel when I'm in Mallorca . World-renowned for its brightly-coloured villages , bustling towns and beaches— when you make your way to this slice of Spanish paradise , you'll find it delicate , elegant , yet secluded and private all at once . One of the best ways to appreciate the Mallorca isle is by going there , over and over again to experience the beauty of the known and the unknown places  . I wrote in almost all my articles how much I love this place , but the truth is that on this piece of land , I discovered more then a word can say and more than that , I found myself .

Today it will be about such a wonderful place ! Once upon a time , among my first trips in Mallorca , I went on one of the most special beaches on the island , a rarity , a gift for people fond of nature – Es Coll Baix . Not easy to reach , but it worths the effort !  You'll have to walk for some kilometres along a path surrounded by pine trees , which becomes a little more difficult on its way but when you will come closer to the end , you will get a better view of what expects you down there ; an unspoiled beach surrounded by high mountain slopes . It's 250-m long and 75-m wide with a mixture of sand and shingle .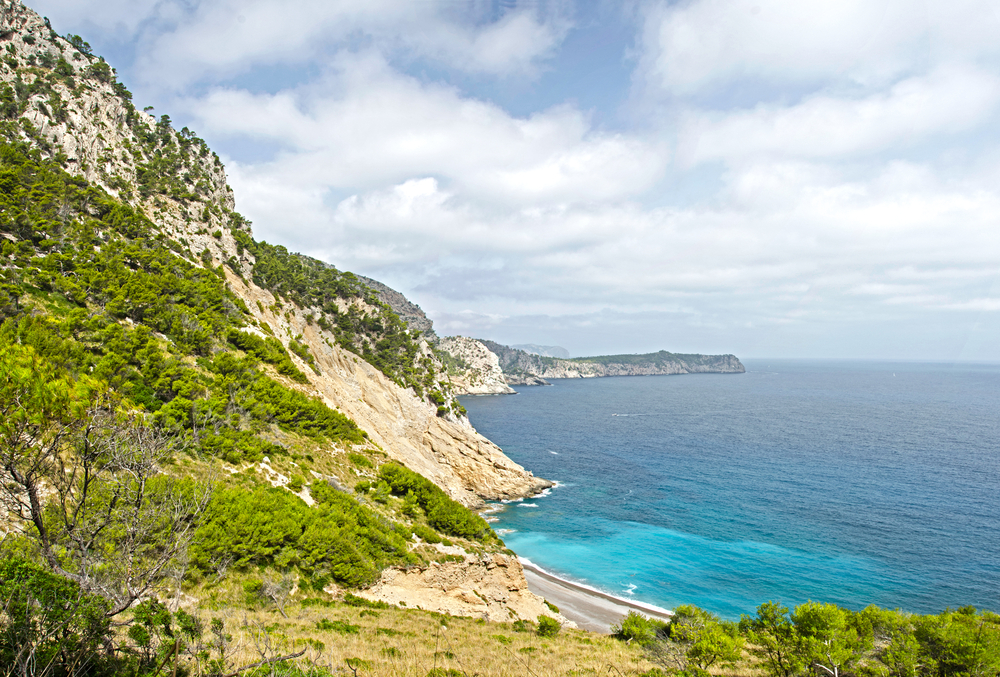 It's a fantastic landscape on Platja des Coll Baix – and what a bay ! Above , atop of the wooded cliffs , you'll see this charming place and his translucent water that for me is peace of mind . Coming in the early morning or evening to see its beauty , it is peaceful for your soul , believe me !  Situated in the municipality of Alcúdia , in the northeast of Mallorca , this magical place , it is a spectacular beach , surrounded by some breathtaking steep rocky cliffs and closed by a quite high headland that begins on this sandy area . Alcúdia is one of Mallorca's most privileged areas in terms of natural enviroment but I will tell you more about it , in my next articles . Till then , find your soul place and don't let it go !
Food
Glamorous , alluring , sophisticated , charmed and lucky…it's hard to choose the right adjective to