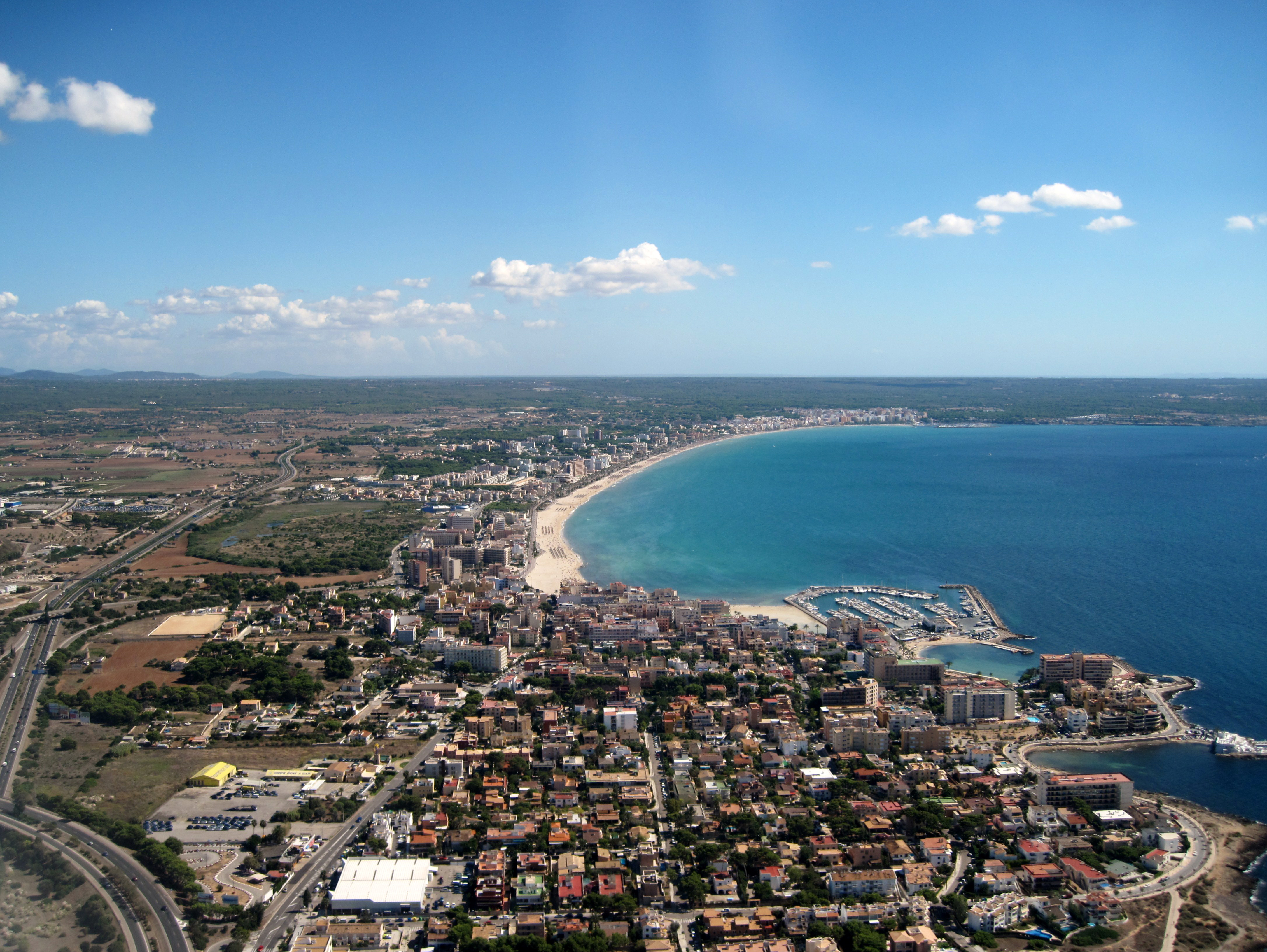 Here you'll find this resort with a beautiful beach that has the most wonderful sunsets. Like many of Mallorca's resorts, Can Pastilla has evolved from a small fishing village into a well-established holiday resort with all the amenities and its authentic flavour of Mallorca – winding, narrow streets and places to visit like this pretty parish church, Church of Sant Antonio de la Playa. Also, the resort has a pretty marina, Club Martimo San Antonio de la Playa being usually full of bobbing boats and yachts that is a must see.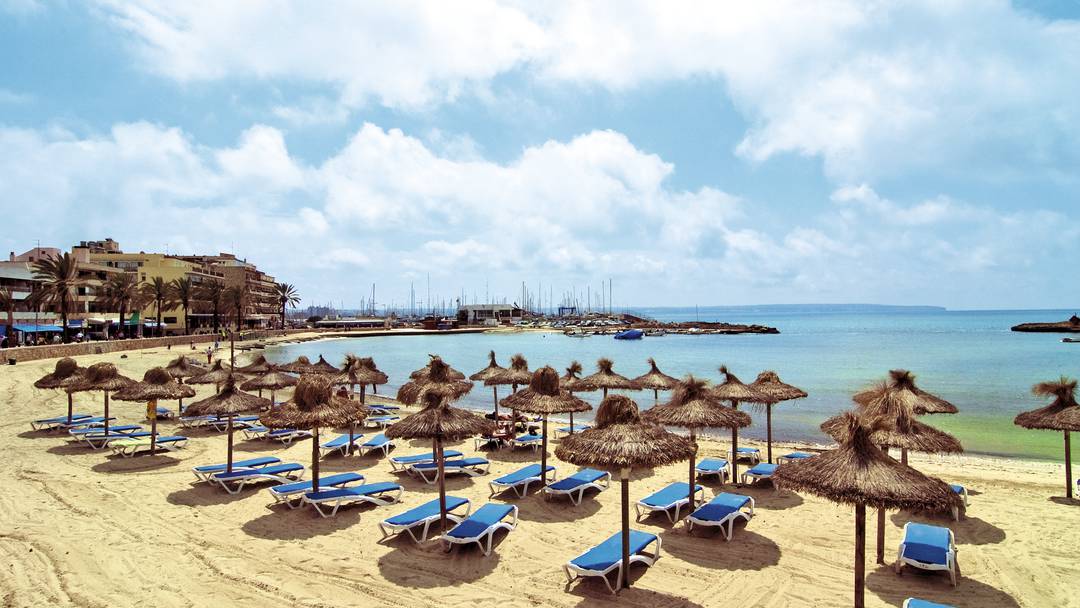 This picturesque harbour is home to a number of attractive yachts and pleasure crafts making it a gorgeous place to bathe in the sun and the area's calming beauty. One of the most unique aspects of the resort are the "balnearios" on the promenade – the small beach huts offering snacks and conveniences that work very well as navigation points around the resort. 🙂 Talking about food, there are numerous places to enjoy a variety of food reflecting both a traditional, local charm and a set of British-style establishments offering tourists a taste of home. When it comes to shopping, you'll find a good selection of shops too selling everything from beachwear, beach accessories and clothing to leather goods, souvenirs and local crafts.

For your entertainment as I mentioned above, there are great beach facilities available as well as plenty of fun water sports to try your hand at. This relaxed resort is suitable for family holidays and is popular with British tourists and ex-pats. It's a quietish resort, less noisy than neighbouring El Arenal which tends to attract young holidaymakers and 18-30s. Therefore, this is an ideal place to stay on holiday if you want to experience the delights of Mallorca's capital city with Palma just a short drive away. That being said, all you have to do is to enjoy your holiday!
If you are wondering when you should visit the island, the best time to see Mallorca is on the beginning of September when the weather is a little less hot and the most of the activities like kitesurfing, mountain biking, cliff jumping and boating are available. 😀 And if you are looking a place to stay for a relaxing family holiday, is needless to look further than Can Pastilla with just 2km from Palma airport, sandy beach, marina and very close to the neighbouring Playa de Palma. 🙂
Food
If you are wondering when you should visit the island, the best time to see Mallorca is on the