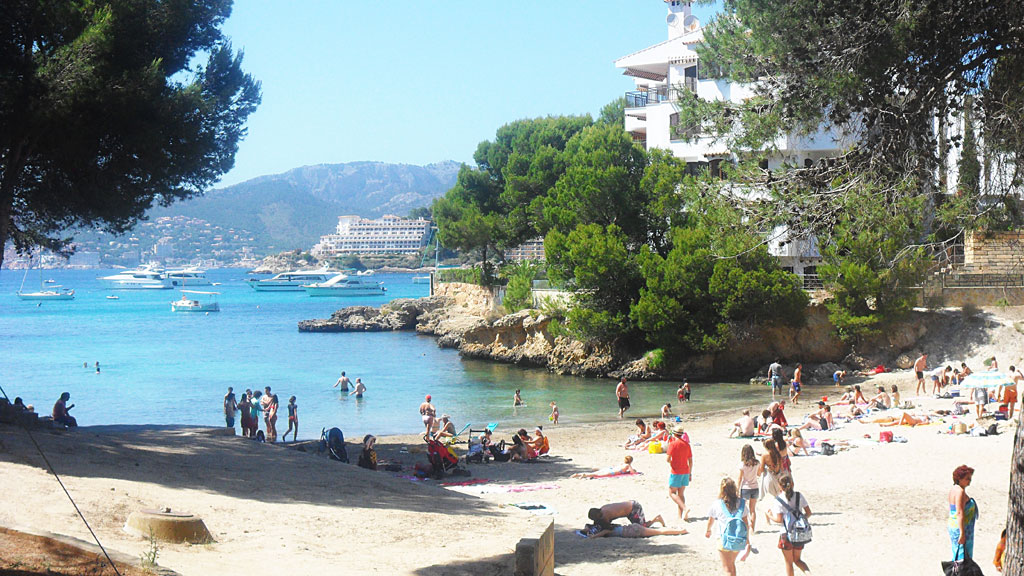 So, these being said, today it will be about a place where you will find the total relaxation on your summer vacation. Ladies and gentlemen, meet Calo d'en Pellicer – a little fine sandy beach against a rocky, lagoon-like backdrop. Calo d'en Pellicer is located at seven kilometres from Calvia and is set in a bay with rocky sides and vegetation, which partially hides the houses lining the bay. This u-shaped sea inlet finishes on a small cove, which is very long, but quite narrow and has fine-grained golden sand.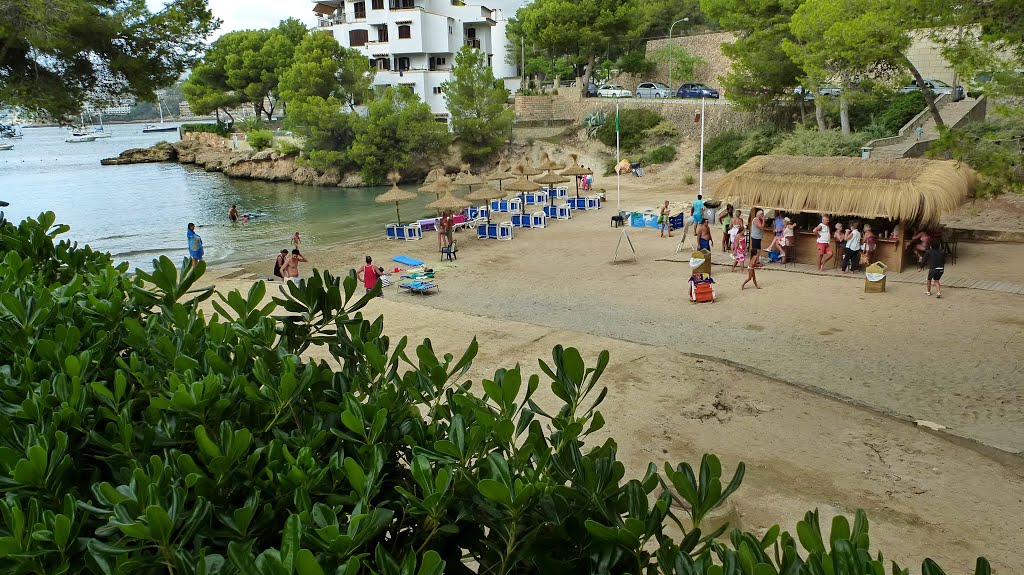 Sounds good, isn't it? As I mentioned above, the beach is surrounded by medium-high rocky areas and there is a vegetation of pine trees and tamarisks, which makes this place a splendid location for nature lovers. Being renowned for its secret coves and caves, is a place where you can relax and enjoy the beach, swimming, snorkeling or trying your hand at watersports. This corner of heaven is ideally located and its stunning natural landscape (most definitely one of the beauty spots of Mallorca) makes this place perfect for those who want to live in a lovely tranquil neighbourhood or for those who seek the perfect calming holiday. To see with your eyes what I'm talking about, travel here and fall in love with its authenticity. This foreshore is a nice place to escape the crowded beaches of the area. You will love it!
Where it might be the perfect place to enjoy the purely Mediterranean lifestyle? You guessed it, in the wonderful and amazing Mallorca. This precious island offers the chance to enjoy a quiet area and at the same time, a very complete active location where you will be able to spend an unforgettable holiday. Here you'll find from mountains and beaches with spectacular views, that is suitable for relaxation-seekers and families with children alike.
Food
Where it might be the perfect place to enjoy the purely Mediterranean lifestyle? You guessed it, in