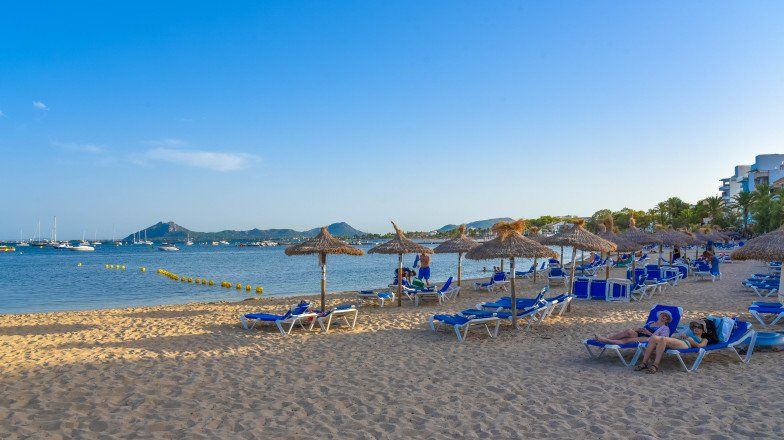 As a general landscape, we have the Tramuntana mountains, that surround this beach and Formentor's hills. Those ingredients add up some peculiarities to the beach. The water is generally quite calm, a deep blue-green, that makes this destination even more appealing.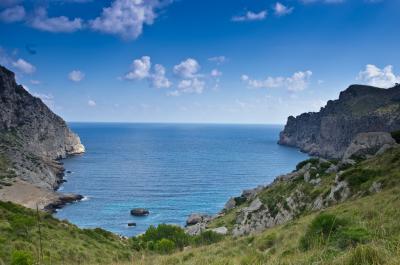 Because of its easy access to everything, this beach is really popular among families but not only, because people do appreciate all that this wonderful northern beach has to offer. Shower, toilets and changing facilities can be easily found on the beach, so…everything that you have to do is to enjoy this experience at the fullest!
Photo credits: SeeMallorca.com, mallorca-spotlight.es and ciudades.co.
Still keeping an eye on the northern Majorcan part, at about 10 minutes from the old-town of Pollensa, there is Port de Polensa's Beach. We are talking about a 1.5 kilometers long beach, blue-flagged, that would be the perfect choice for every beach goer.
Hotel
Still keeping an eye on the northern Majorcan part, at about 10 minutes from the old-town of

Still keeping an eye on the northern Majorcan part, at about 10 minutes from the old-town of

Still keeping an eye on the northern Majorcan part, at about 10 minutes from the old-town of
Restaurant
Still keeping an eye on the northern Majorcan part, at about 10 minutes from the old-town of