A calm, beautiful bay, full of high-end hotels, shops and restaurants compounds a totally impressive scenario. Completely eye-catchy, by its mesmerizing beautifulness, this beach is the largest out of three small beaches from the community of Illetas. In this area often come tourists from Italy and United Kingdom.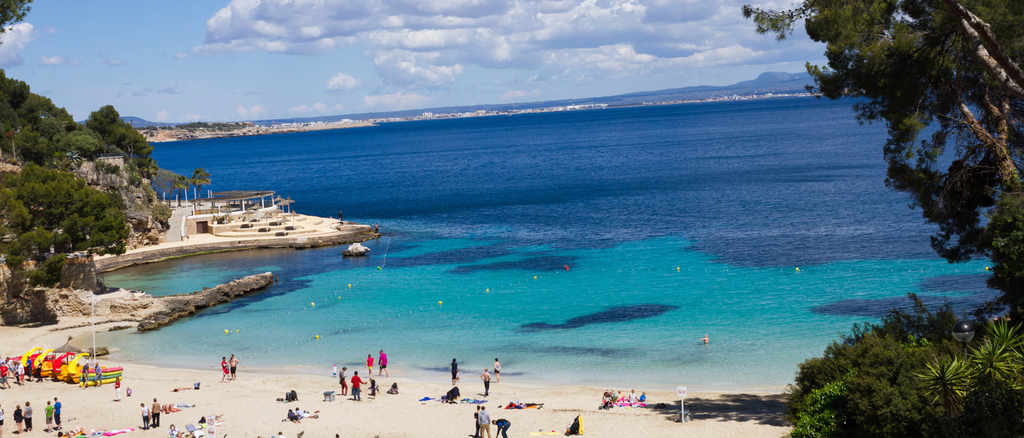 This beach successfully manages to break the generation gap by being perfect both for families and youngsters, with lots of beach clubs in an exclusive atmosphere. Needless to mention that the water is calm and with a ravishing Caribbean blue color, isn't it?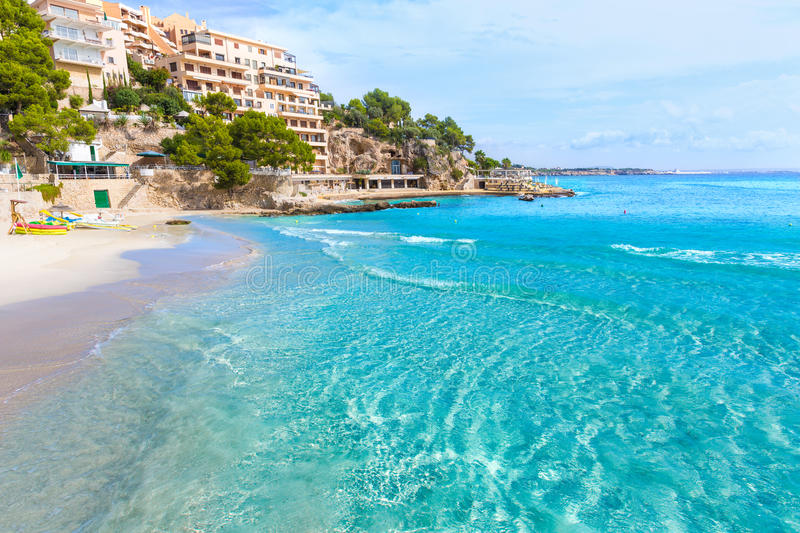 Don't worry about the sun, because you can rent sunbeds and umbrellas but, as a little inconvenience, there are no water sports or any kind of activity to hire, excepting some paddle boats. As a counterpart, we can say that there is a bundle of shops, with a pregnant beach focus, and also souvenir shops.
I encourage you to go to see by yourself the beautifulness of this spectacular beach. Not far from the city of Palma, it totally is worth the ride!
Photo credits: illetasplaya.es, HRS.com and Dreamstime.com
Situated in the southwestern coast of Mallorca, at about 10 km from Palma, this extremely popular during the summer season beach can be found in the community of Calvia, between Cala Mayor and Portals Nous.
Hotel
Situated in the southwestern coast of Mallorca, at about 10 km from Palma, this extremely popular

Situated in the southwestern coast of Mallorca, at about 10 km from Palma, this extremely popular

Situated in the southwestern coast of Mallorca, at about 10 km from Palma, this extremely popular
Restaurant
Situated in the southwestern coast of Mallorca, at about 10 km from Palma, this extremely popular
Trips
Situated in the southwestern coast of Mallorca, at about 10 km from Palma, this extremely popular

Situated in the southwestern coast of Mallorca, at about 10 km from Palma, this extremely popular