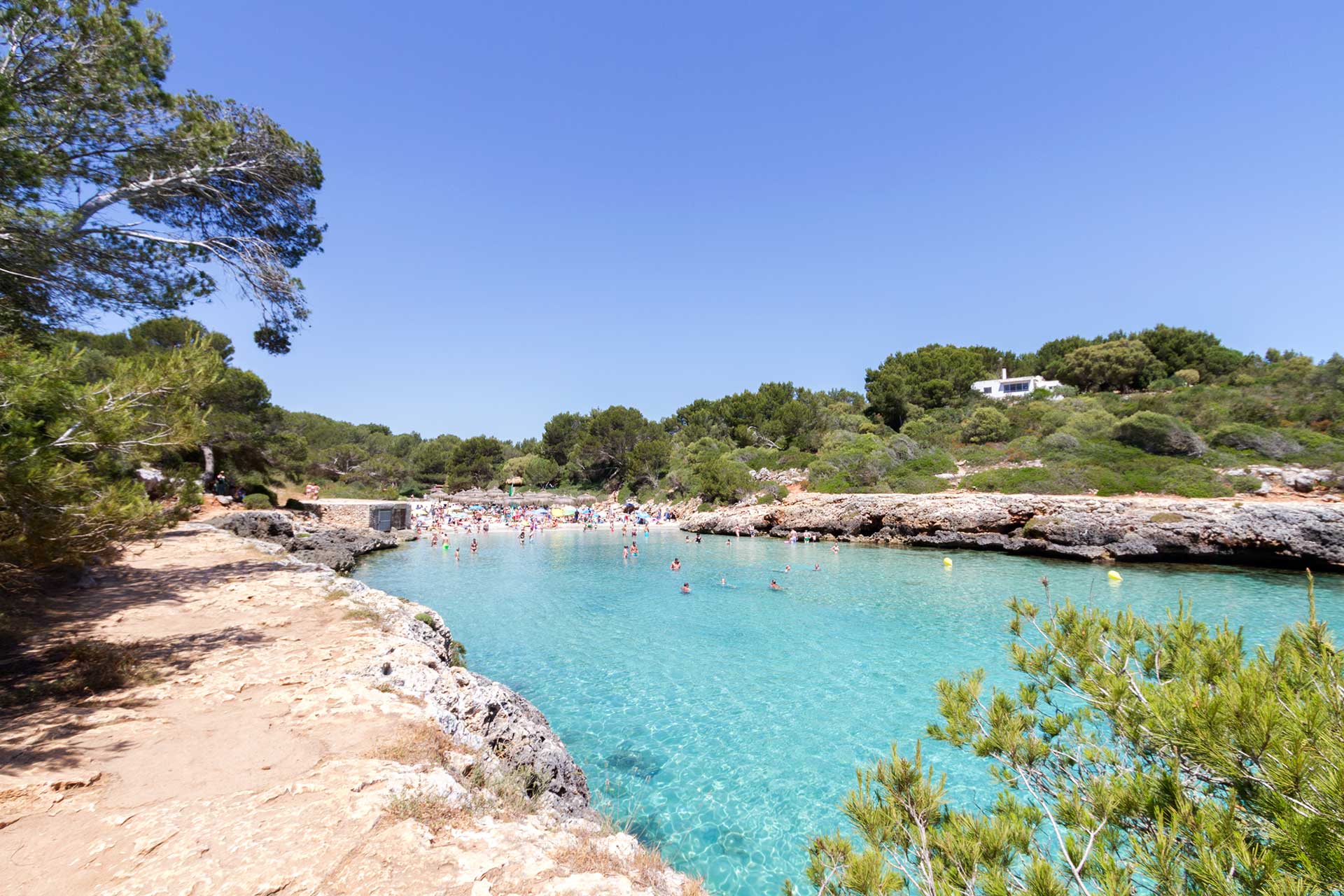 We are talking about a small cove beach, only about 50 meters wide and 70 meters deep, surrounded by limestone cliffs. Popular among tourists and locals, this place is more about being in nature rather than being social. Thus, it's not excluded to find some families as well.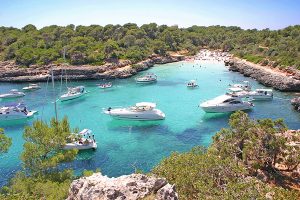 White sand and crystal clear, blue water, this beach is an ideal destination for snorkeling and swimming. Actually, snorkeling is the only available sport around here. You can rent sunbeds and parasols for the day and a restaurant and local beach bar are awaiting for you.

Photo credits: taxiportocolom.com, calasanau.com, chicchoolee.com and holidayguru.ie
Ideal for snorkeling, this south-eastern Majorcan beach is the embodiment of exceptionality. It, alongside its clear blue waters can be found in between Cala d'Or and Protocolom.
Hotel
Ideal for snorkeling, this south-eastern Majorcan beach is the embodiment of exceptionality. It,
Restaurant
Ideal for snorkeling, this south-eastern Majorcan beach is the embodiment of exceptionality. It,