In the 14th century, this area enjoyed a golden century, when the garden was full of fruits, vegetable gardens. Then, in the 19th century, this area was developed as a plan for remaking the surroundings of the Almudaina palace.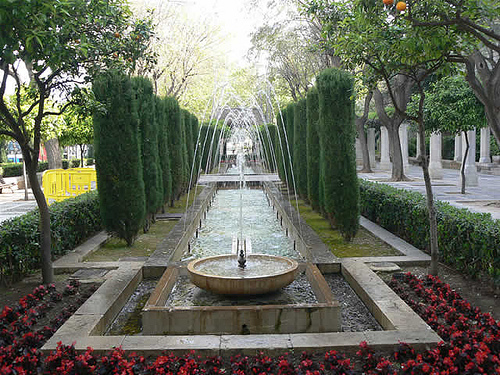 Asfter the restoring work that was performed, the buildings that were on this site were demolished, and various gardens were built over them, in a historical style. The architect who did all this wonderful and laborious job was a Majorcan one: Gabriel Alomar. Pergola, a traditional element of Majorcan gardens, with elements of Andalusian inspiration were combined, in order to obtain a reinterpreted mix, with freshness.
Photo credits: BlearWeb and Tripadvisor.
S'Hort del Rei is a historic garden situated in Palma de Mallorca, with its roots back into the medieval ages. It was a medieval garden located outside the walls of the Alumdaina palace.
Hotel
S'Hort del Rei is a historic garden situated in Palma de Mallorca, with its roots back into the
Trips
S'Hort del Rei is a historic garden situated in Palma de Mallorca, with its roots back into the

S'Hort del Rei is a historic garden situated in Palma de Mallorca, with its roots back into the