Let me share with you some of the reasons why. 
The largest concentration of the best beaches in Mallorca is in the southern part of the island
Calo des Moro, S´Almunia, Es Trent, Es Marmols, the southern part of the island, and without intending to discredit any other area, is, in my personal view, the greatest number of beaches that literally leave you with your mouth open. Nevertheless, there will be many / square meter. So, be careful!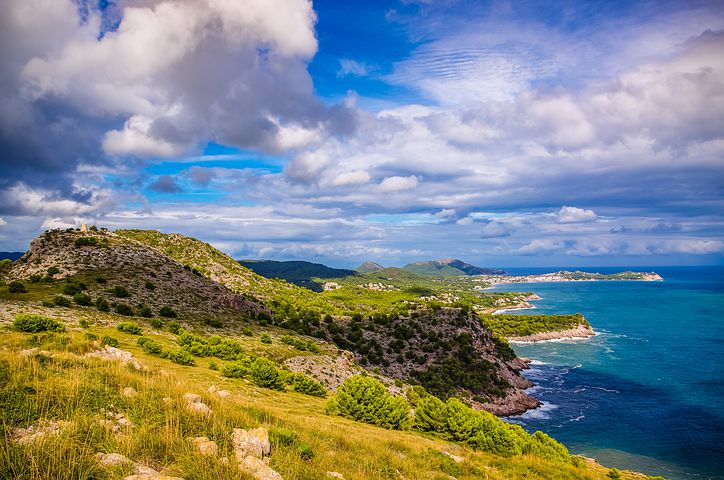 Keep this advice to travel to Mallorca in mind before choosing in which area of ​​the island you are going to stay! 
The northern part of the island is the least touristy
The entire northern area is the wildest on the island. As tourist points, you need to visit  Sa Calobra and Cape Formentor and to stay in the cities that have more accommodation options in the northern area. Those cities are Alcudia and Pollença.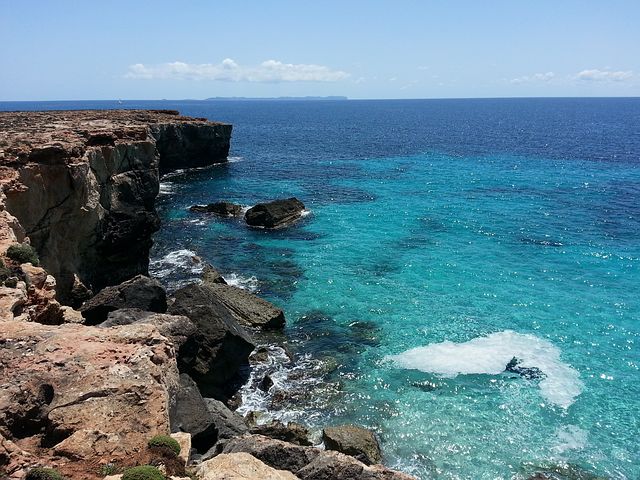 The island is large, keep that in mind when booking your accommodation
Another tip to travel to Mallorca would be to take into account the need to find where to stay on the island and not forgetting the previous points.
The island is large, before visiting Mallorca, I thought it would be something bigger than its sister, Ibiza, and that it could be easily traveled in the daytime.
Nothing could be further from the truth, to give you an example, Cala Dor, which was where we lived, was 60 km, an hour and some road to Palma de Mallorca to reach Cape Formentor took us more than two hours on the way.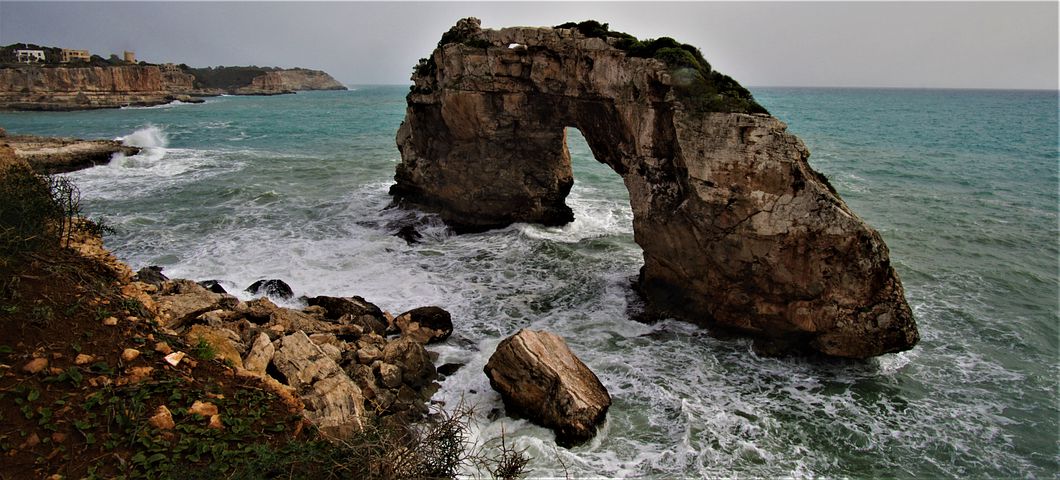 Book your accommodation well in advance to get better prices and hotel options
My fourth recommendation to travel to Mallorca also comes from the three previous ones, once you have clear the area where you are going to leave in Mallorca, the best thing you can do to get good prices or the best hotels are not All caught is to book in advance.
Without any shed of a doubt, the right place to stay is Hotel Palladium, situated in the heart of the capital, palma de Mallorca.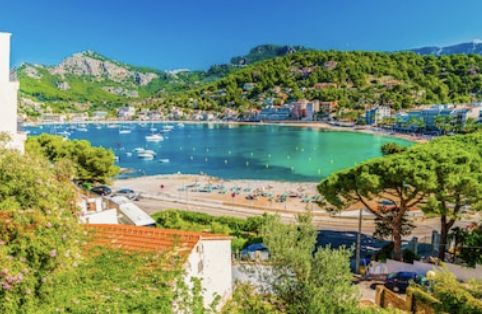 The best way to visit the island is by renting a car and visiting it for free
Really important if you want to have the best of both worlds, I advise you to rent a car or travel on your own and go discovering coves and charming villages at your leisure.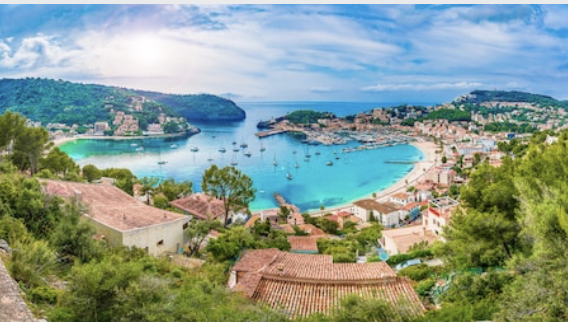 To find good deals you can use the Rentalcars comparator that shows the best companies on the island by price and score filtering.
Traveling to Mallorca is the same as you were moving to paradise: turquoise coves, white sand beaches, good food and good weather for much of the year. Some people compare the Balearic Islands with the Caribbean, in all fairness.
Hotel
Traveling to Mallorca is the same as you were moving to paradise: turquoise coves, white sand

Traveling to Mallorca is the same as you were moving to paradise: turquoise coves, white sand
Restaurant
Traveling to Mallorca is the same as you were moving to paradise: turquoise coves, white sand
Trips
Traveling to Mallorca is the same as you were moving to paradise: turquoise coves, white sand

Traveling to Mallorca is the same as you were moving to paradise: turquoise coves, white sand

Traveling to Mallorca is the same as you were moving to paradise: turquoise coves, white sand