S'Estany d'en Mas,
we talk about a top-notch vacation destination on a wonderful cove beach.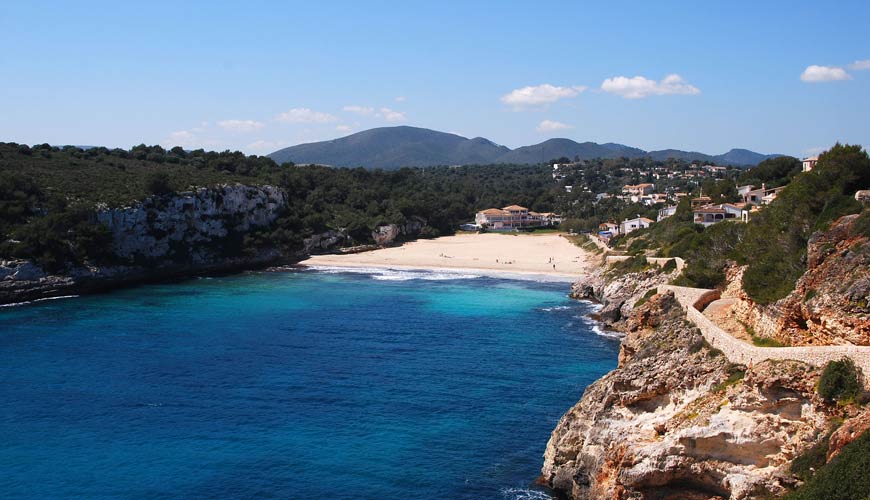 Part of a resort community, this beach has in its surroundings restaurants, shops and hotels. Put it in other words, here you can find a perfect destination for "all inclusive" holidays. Keep in mind that it's one of the most-wanted vacation destinations, so that in peak summer months it will be a little crowdy over here.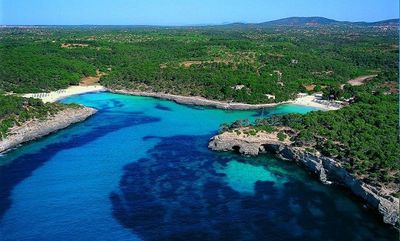 Concerning water sports, there are not many. Just snorkelling, paddle boats and scuba diving. Not many, but enough for families with restless children. Apart from the corwdy months, here you can find a quiet beach, with calm waters and a lot of tranquillity.
Photo credits: homeaway.es, hollylovespaul.com and everythingmallorca.com
This week we are going to remain in the south-eastern part of Majorca. When we talk about Cala Romantica, known also as
Trips
This week we are going to remain in the south-eastern part of Majorca. When we talk about Cala