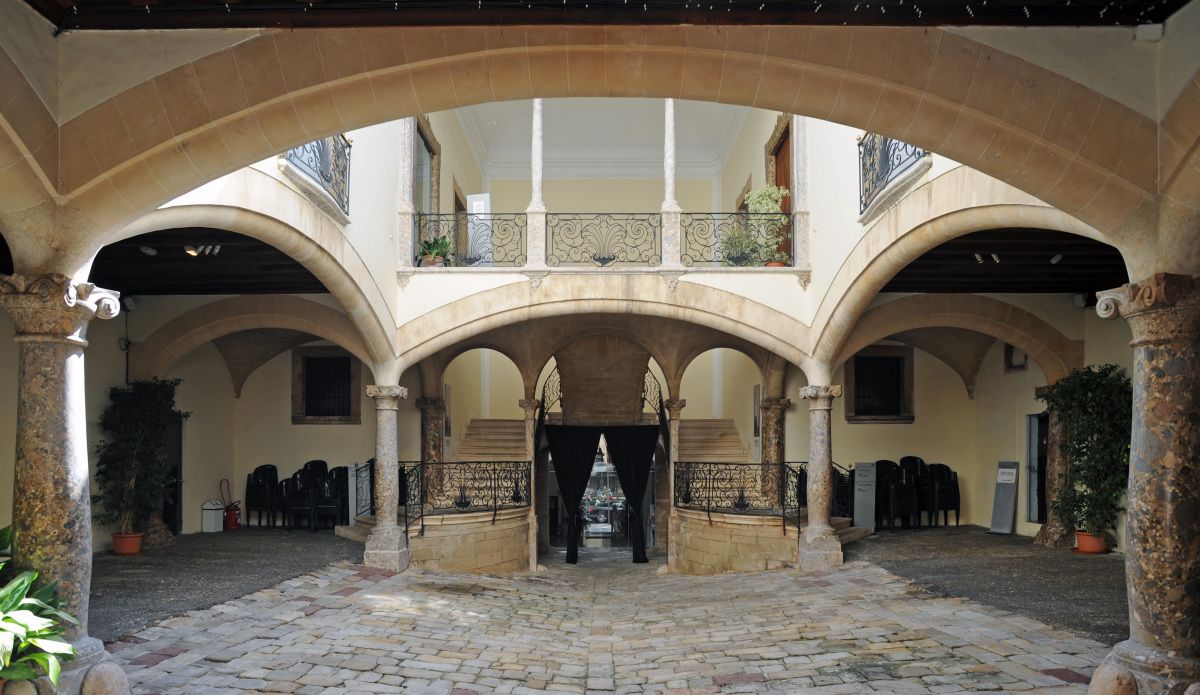 It is one of the not many examples all over the city of houses edified from zero in the second half of the 18th century. By being so, the result represents a syncretic and integrated concept, without any mediaeval traces in the patio. As the Majorcan territory has accustomed us, the design is the one of a local architect.

Moreover, the elements that decorate this monument are the creation of an Italian sculptor. They are easily observable from the dainty and clumpy patio with large segmental arches slopes and an imperial staircase. Without any doubt, the gallery on the first floor of the patio and the façade with the five arches catch the eye.
Photo credits: SeeMallorca.com and masdearte.com
Our next stop is now on the Paseo del Born street, on number 27. Here, our cultural tour of Palma will focus on another wonderful monument that Palma offers us: Casal Solleric.
Hotel
Our next stop is now on the Paseo del Born street, on number 27. Here, our cultural tour of Palma
Trips
Our next stop is now on the Paseo del Born street, on number 27. Here, our cultural tour of Palma

Our next stop is now on the Paseo del Born street, on number 27. Here, our cultural tour of Palma