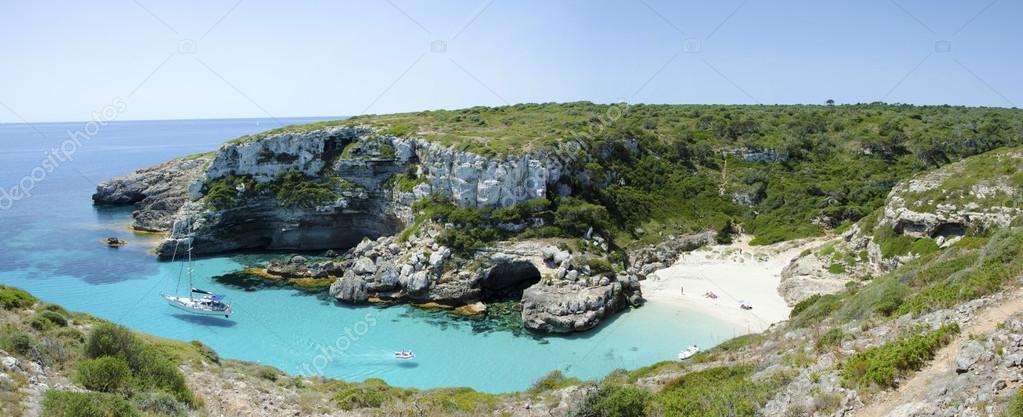 I must tell you, from the very beginning, that this beach is most probably the no. 1 in terms of tranquility and serenity all over Majorca! Being located in the southeast of the island, its neighbors are Santany, Ses Salines, andColonia San Jordi. These are the nearest towns that you could find when you are at this small cove beach.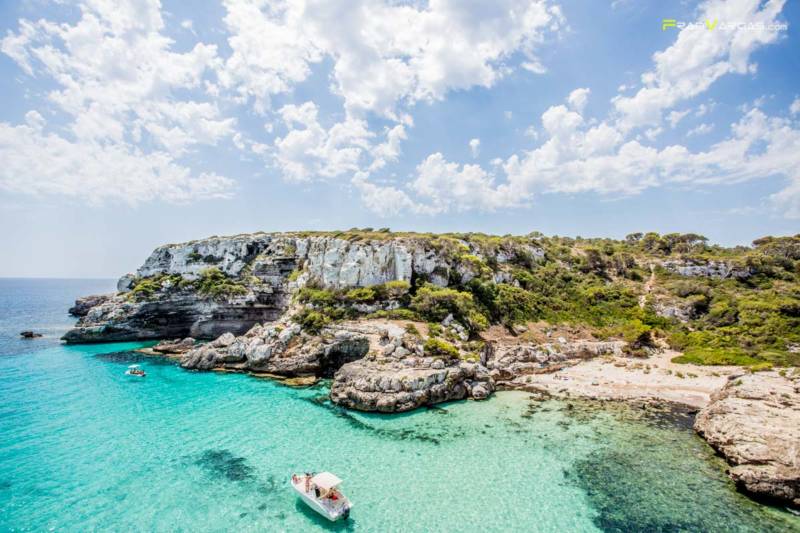 What else you have to know here, is that you are surrounded by high cliffs and minimal vegetation.  With a sandy beach made out of small pebbles, with an amazingly-transparent water, it's the ideal place to practice snorkeling. Actually, from swim, snorkel to practicing any other type of water fun..everything can be done here!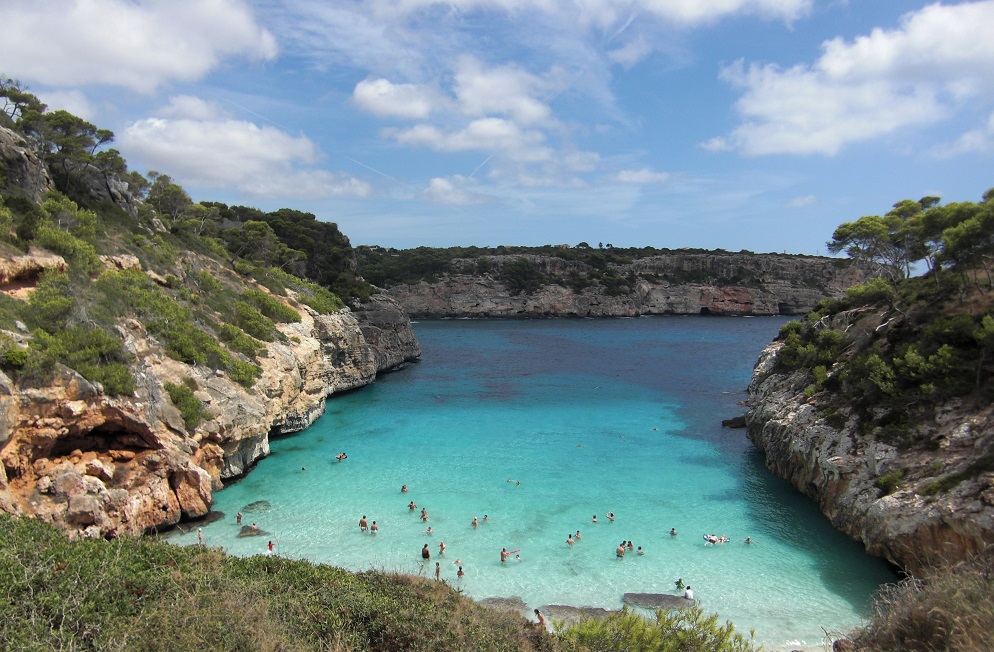 If you are tired of water, you can always go wondering around the paths. You will discover this way natural landscapes that surround this peaceful beach. Bing with you your favorite book, your iPad, or any travel game that you like and the fun is guaranteed!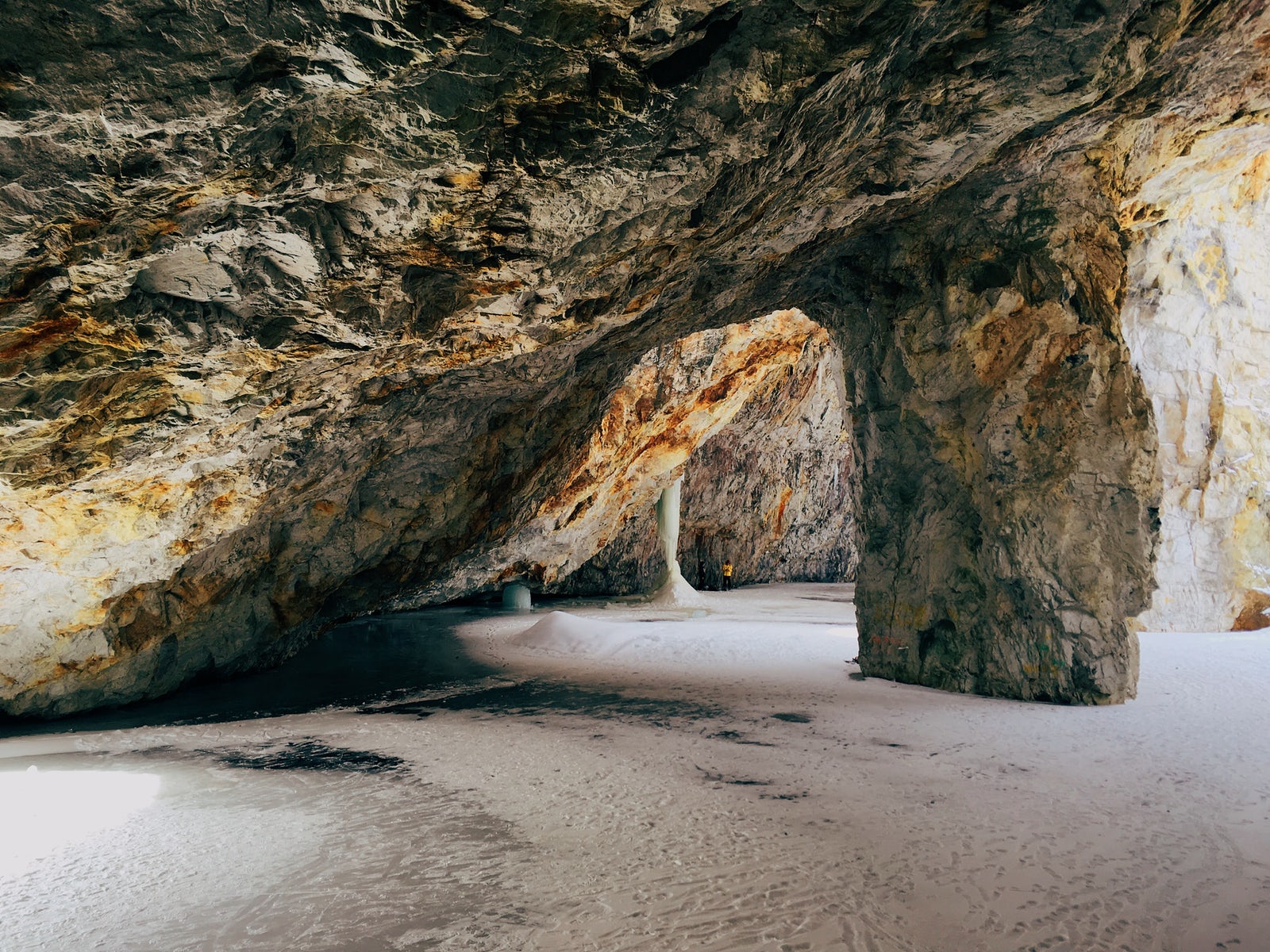 Photo credits: depositphotos.com, mochiadictos.com and mallorcaconperro.com
Today, since it's the beginning of the week, we are embarking on a new adventure, heading the south-easternpart of Majorca! Hope you will enjoy our ride.
Trips
Today, since it's the beginning of the week, we are embarking on a new adventure, heading the