Cala Mondragó.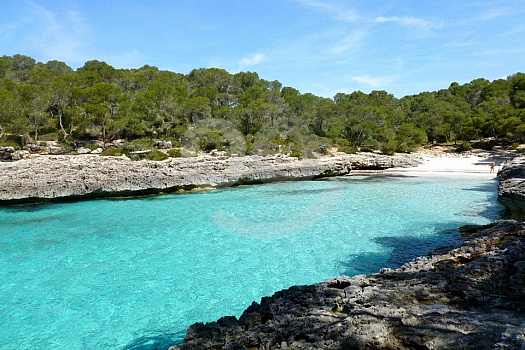 It is one of the top beaches around here, at only 10 km away from Santanyi. It's also one of the Majorca's blue flag beaches, because it has been declared a natural park back in 1992, which brought a special type of protection from development and mass tourism to the area. Hence, the beach still gets crowded in summer, but remains a clean place, thanks to respecting its natural beauty.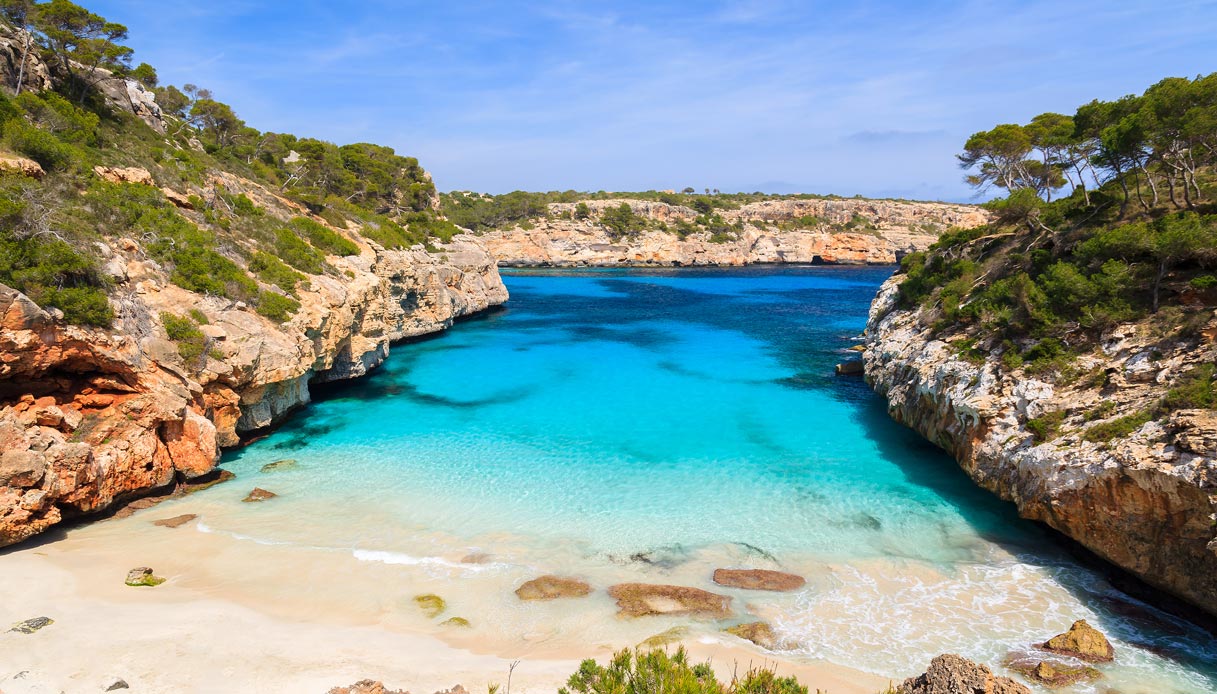 You have to bring your snorkel mask here, and also a good book, beacause Cala Mondragó is one of the best beaches to do that. A crystal-clear water, in a cozy and warm environment, with no water sports to hire.
Hope this article will turn on your appetite in getting to know more about this wonderful place in particular, and about Mallorca island, in general!
Photo credits: tripkay.com, siviaggia.it, mallorcaholidays.es and sunbonoo.com
Still in the field of the beauties that can be found in the south-eastern parts of Majorca, today we are going to talk about another pristine cove beach, that can be found in a natural park, in Majorca:
Trips
Still in the field of the beauties that can be found in the south-eastern parts of Majorca, today we