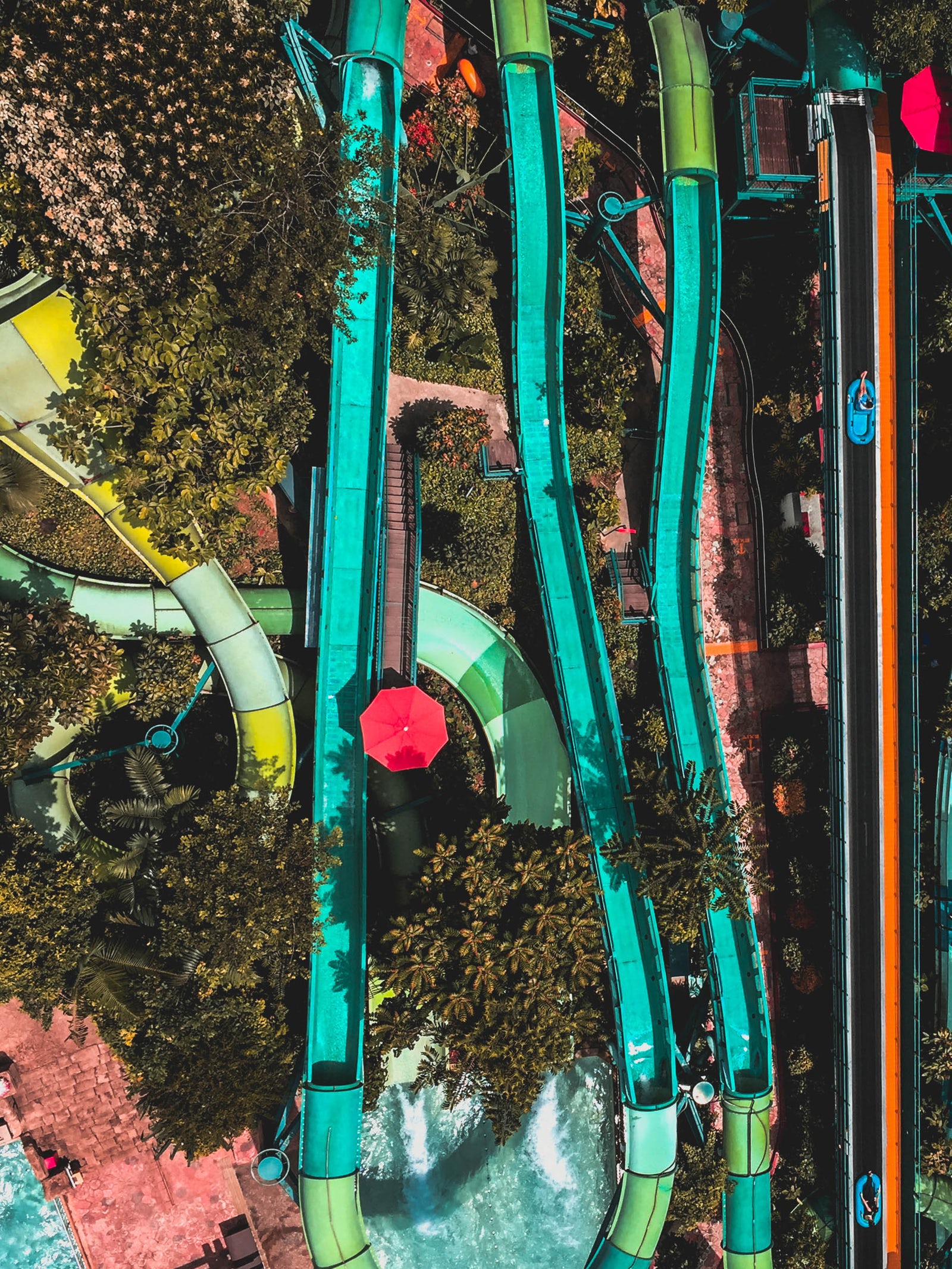 Palma Aquarium is one of the most important aquariums in Spain thanks to its size and because of the diversity of species within its facilities. It has a great route in which you can enjoy many types of fish and marine beings divided into 6 thematic areas related to the habitat where they are usually found in the wild, including in these the area called El Gran Azul, the Shark aquarium deeper in all of Europe. Every day they host different activities and you can visit them throughout the year.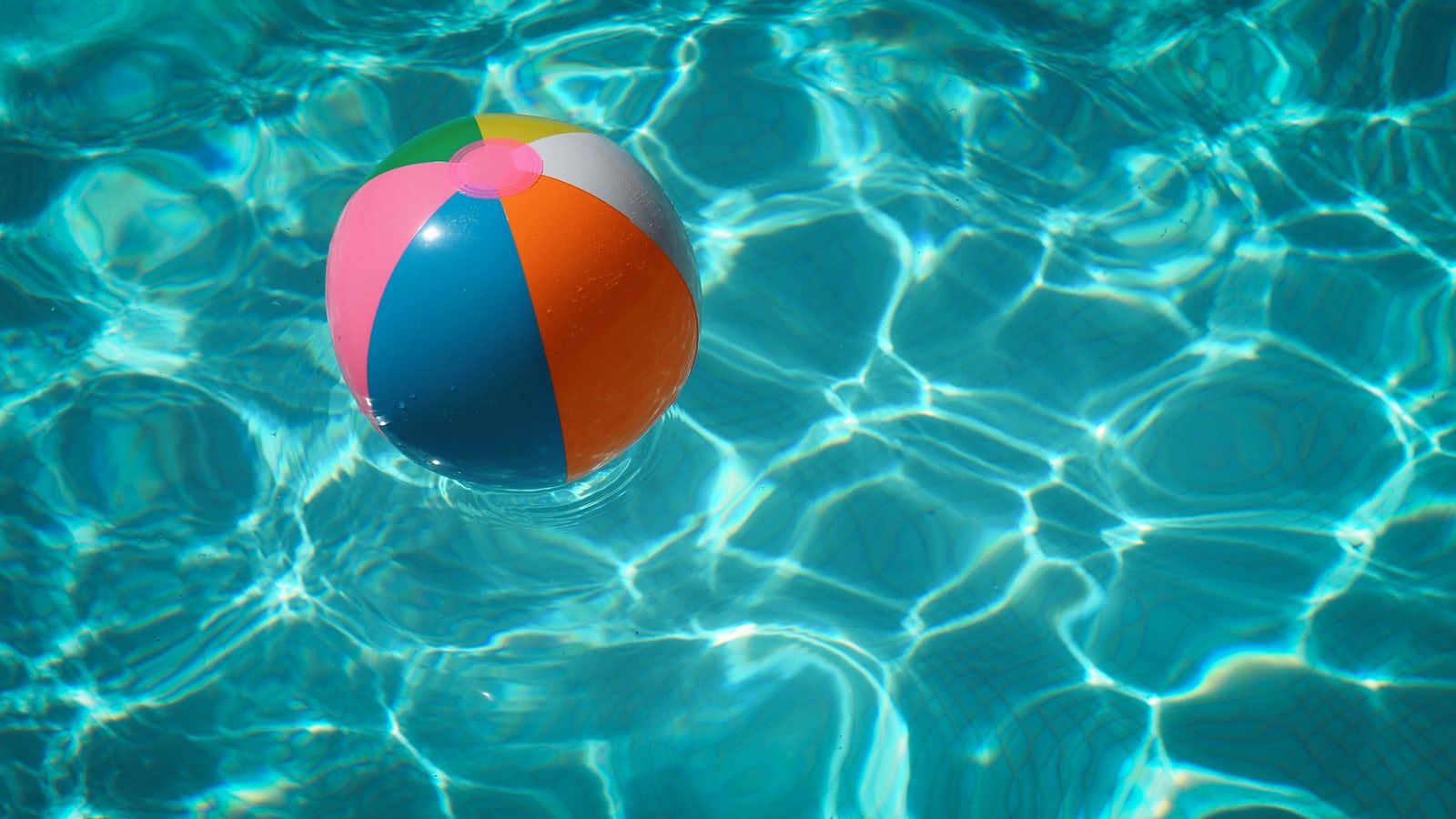 Diving with sharks
At Palma Aquarium you can dive with sharks, immersing yourself in their environment thanks to the guided activity offered by this marine park and with which you will have the total security of seeing these animals in a way you have never experienced before.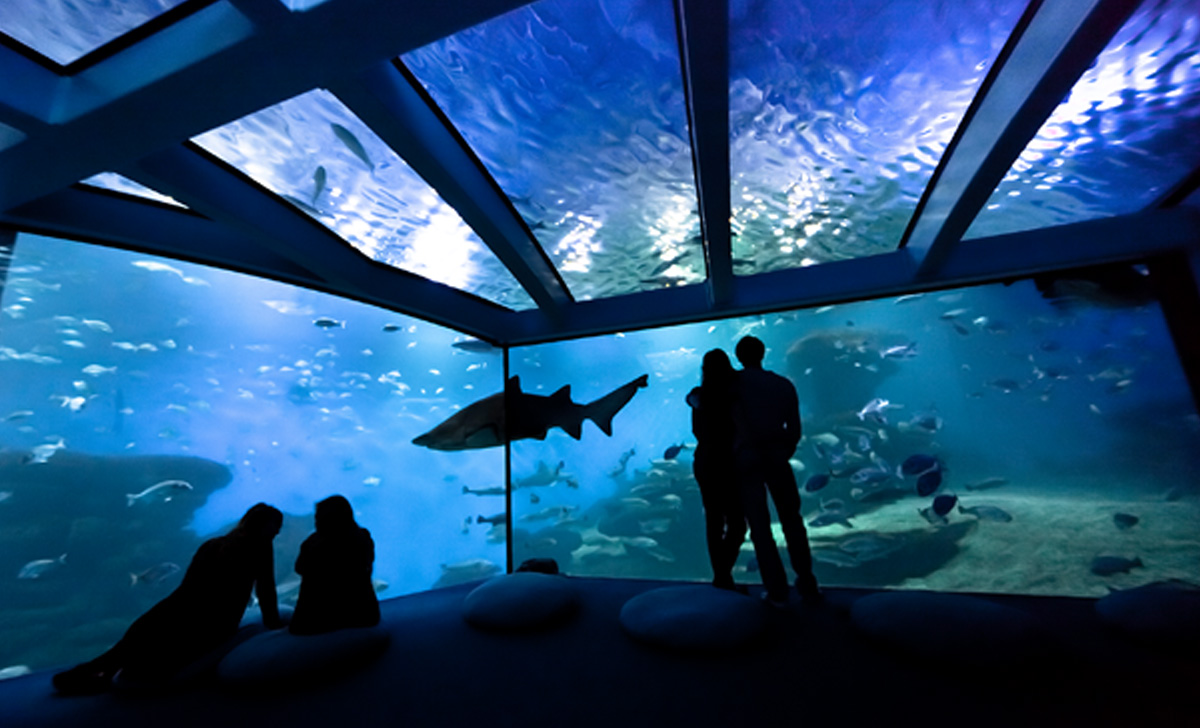 You will be able to submerge for about an hour in the largest shark aquarium in Europe, which has a depth of 8.5 meters and about 33 meters long, housing a total of 3.5 million liters of salt water in which You will find yourself diving with more than a dozen sharks of 2 different species. During the whole dive you will be at the side of an instructor who will guide you and give you confidence in an activity that to carry out in open waters, you would have to travel to tropical countries.
Diving with manta rays
One of the activities that can be done with total normality both adults and children over 8 years is diving with manta rays in the aquarium of Palma de Mallorca.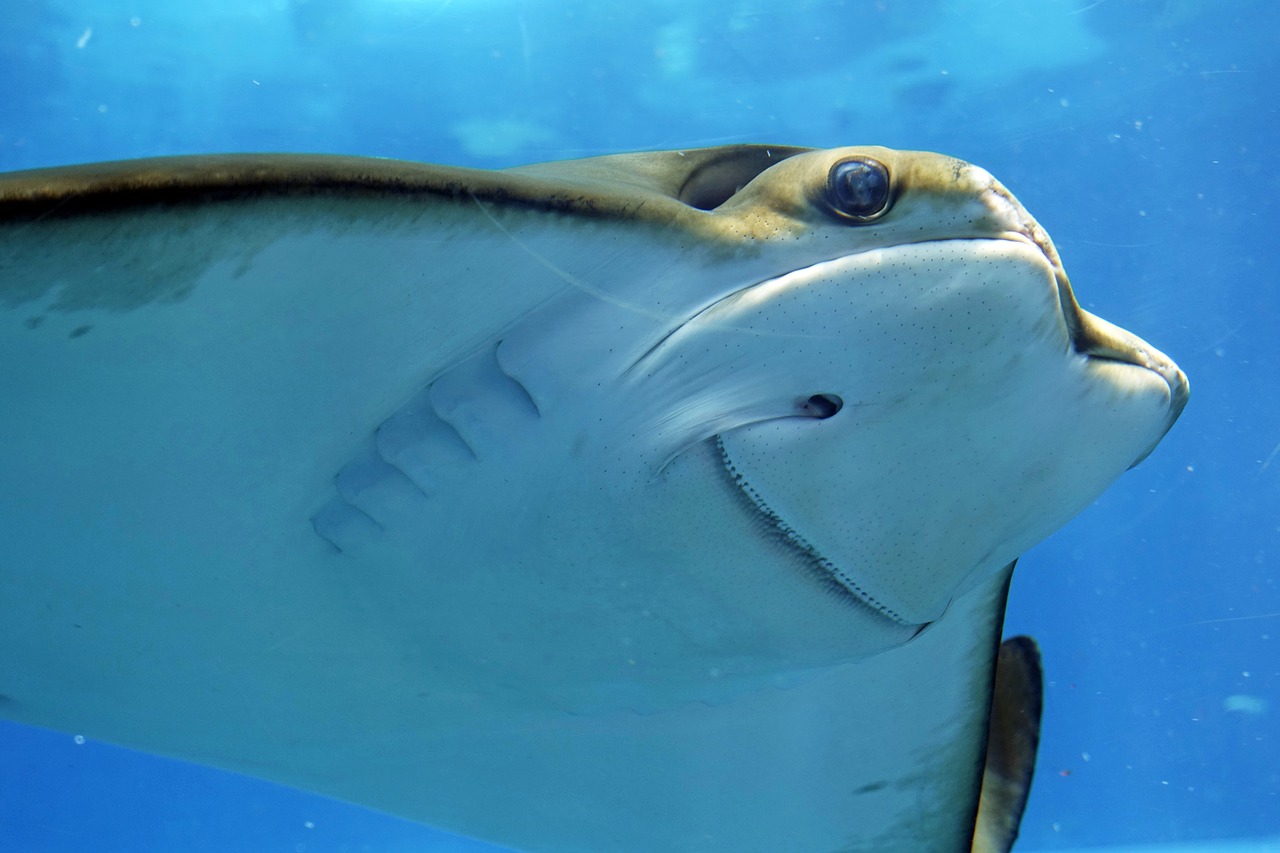 Your children will have a great time as they will feel these marine animals passing by them while they see their majesty while swimming. All the immersion will be guided by a qualified monitor who will know how to treat the children perfectly so that they can have it as never before. At no time is going to pose a risk to the little ones, who will receive with the rays swimming around them their dive baptism. This activity, unlike others, is only possible in summer, so you will have to wait until this time to be able to immerse yourself and enjoy these marine creatures.
The deepest shark aquarium in Europe
One of the particularities of Palma Aquarium is its shark tank, called Big Blue or Great Blue because it is the deepest in Europe with 8.5 meters deep. It is home to 11 sharks, as well as other species of the ocean. In total, along with the sharks, they swim more than 1,000 fish.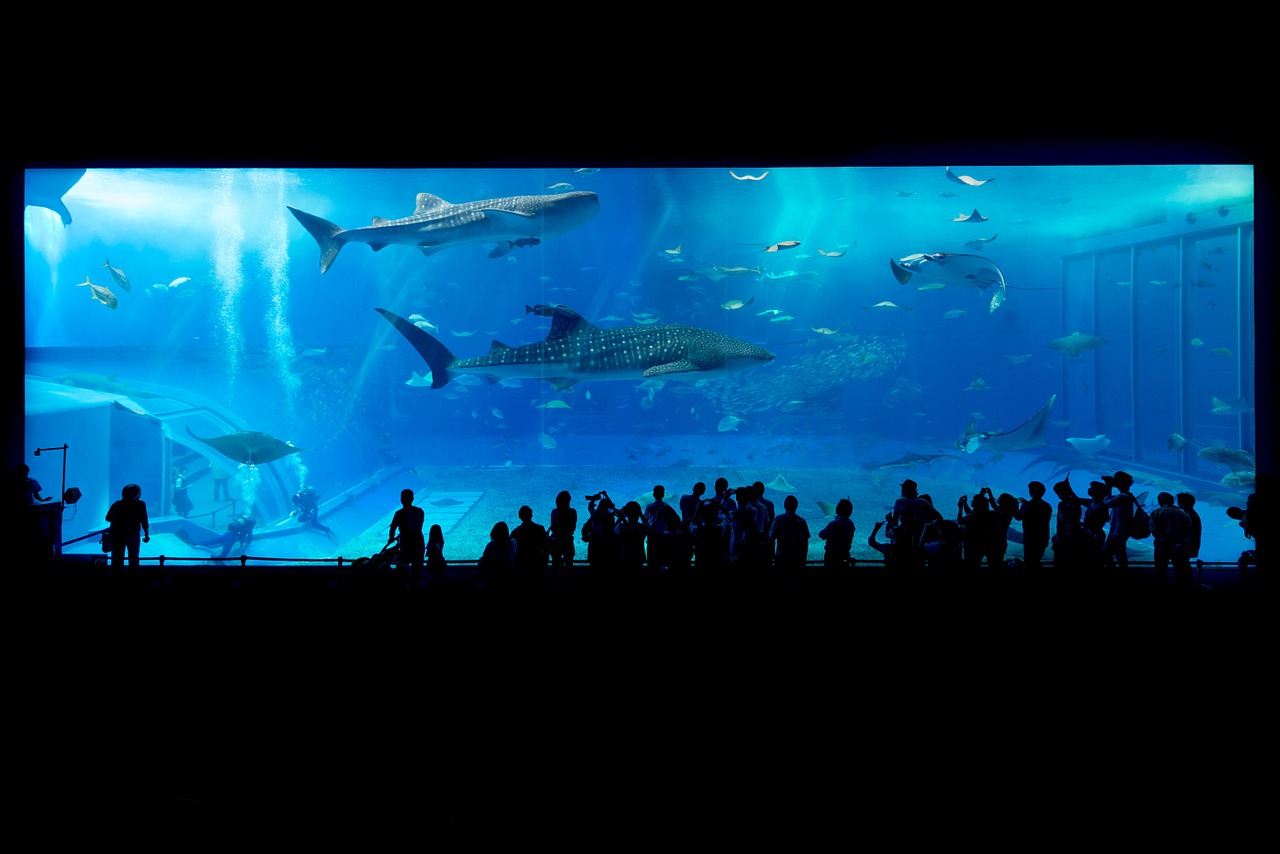 But although this is the most spectacular aquarium in the area, it is not the only special one. In the Palma Aquarium we will also find an aquarium called Toca-Toca, in which visitors have the option to touch some species. An experience hard to forget, we guarantee it!
Perfect for children
Children will enjoy a wide range of activities within the facilities of this marine park with which they will explore the deep sea, learn and make new friends.
Among the catalog they have for the little ones is the so-called Tiburon Kangaroo, which is nothing more than a fabulous night camp overlooking the Great Blue Aquarium, where they can enjoy the beauty of the sharks while they play and go to sleep. It is specially designed if parents want to leave their children in the care of a qualified monitor but also want them to enjoy a unique experience that they will always remember. It is done at night, and is only possible if the child is between 6 and 14 years old. Parents only have to worry about their child having a clean pajamas, a sleeping bag and their toiletry bag, since within the Shark Kangaroo activity, which takes place on a Friday a month, it also includes food.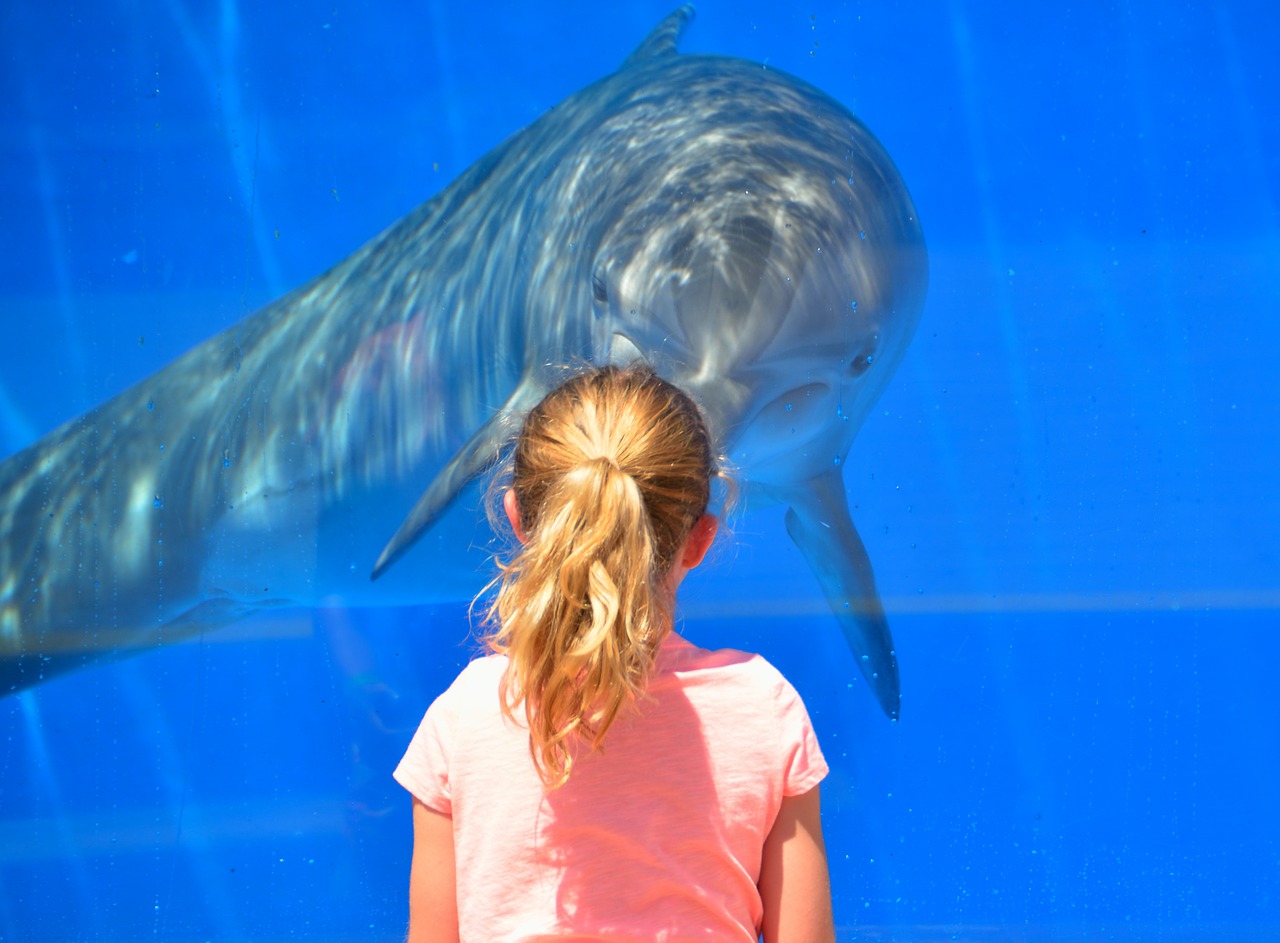 Another of the events most demanded by the little ones is the celebration of their birthday inside the facilities. You can arrange a party that your child will never forget, having a great time with all his friends while they play and have fun watching sharks and other fish or marine animals. It is a very original activity that they will thank and with which they will meet new friends and they will be very happy since all kinds of marine themed games are made.
Finally in the children's offer, and if you are a teacher, you have the possibility of bringing your class or school to learn more about the sea in all its splendor. During the time the school visit lasts, a guide and monitor will help the little ones to understand how marine life is, the differences they have with terrestrial animals and of course with humans. They will also answer questions about how the work that is carried out daily in the aquarium is carried out, from cleaning or feeding the fish.
Special events
One of the most requested events within the marine park of Mallorca is the dinner with sharks. Imagine sitting in front of a table ready for dinner while you enjoy not only a good conversation, but also the company of sharks that will swim a few meters away from you.
This event takes place in the shark area known as El Gran Azul, having all the details to become a special dinner that will be remembered forever. The gastronomy that you will enjoy during this meal is of the best quality that you have been able to taste, being able to choose between a great variety of dishes that the cooks will prepare with great care and always with the best raw material.
It is also possible to always do by appointment, by calling the organizers of park events, weddings and communions in which everything will be prepared so that these celebrations become a unique and very special event with the loved ones.
Another of the most requested events is the one known as Team Building, which seeks to create and improve the bonds that are formed in the work team, whether talking about the board members or the workers themselves, having a relaxed day while they enjoy a barbecue in the gardens of the park or activities such as camping, initiation to diving or even gymkhanas that will improve the relationship between the members of the company.
Timetable
Unlike other aquariums, you will be able to enjoy the activities of this aquarium throughout the year, 365 days.
The winter schedule is from November 1 to March 31, opening from Monday to Friday from 10:00 a.m. to 3:30 p.m., with the last access at 2:00 p.m. On Saturdays, Sundays and holidays the schedule will be from 10:00 to 17:30, while in this case the last access will be made at 4:00 p.m.
Summer time will therefore be from April 1 to October 31, with Monday through Sunday (including holidays) from 9:30 am to 6:30 pm, with the last access at 5:00 pm: 00
How to get there?
There are many ways to get to this marine park, whether you come from Palma de Mallorca in your own car, or if you decide to leave it parked and take the city bus.
If you decide to take the vehicle and leave from the capital of Majorca, you will have to take the Llevant / Ma-19 motorway and when you reach exit 10 of it, take it to exit through the Camí de Ca'n Alegría, turning again until Carrer of Manuela de los Herreros, street on which the aquarium is located.
On the contrary, if you want to visit these facilities but without having to take the car, there are two buses that will leave you practically at the same door of Palma Aquarium, which are lines 23 and 25.
To make matters worse, the airport of Palma de Mallorca is very close to the park, so also, if you wish, you can enter the facilities to enjoy a unique day surrounded by more than 8,000 marine animals before visiting the Majorcan city.
Since my last article was about spending a wonderful holiday on a cruise, I don't want to leave this area and, therefore, I'm going to talk to you about another water-related subject: aquariums! Of course, this is a subject that we've discussed before, but a refresh is always welcomed!
Hotel
Since my last article was about spending a wonderful holiday on a cruise, I don't want to leave this
Restaurant
Since my last article was about spending a wonderful holiday on a cruise, I don't want to leave this