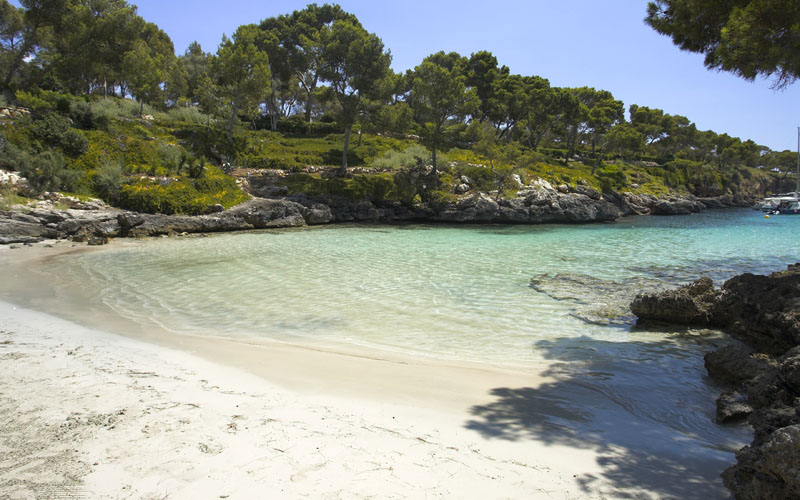 Both beaches are quite secluded but at this one the nearest place to park is two kilometres away so you have to walk quite a long distance but is worth it, believe me. The 100-metre-long white sand beach is very pristine, surrounded by natural vegetation and low, rocky areas that give the impression of being at the end of the world (except for the cars parked on the road in, there is no trace of civilization.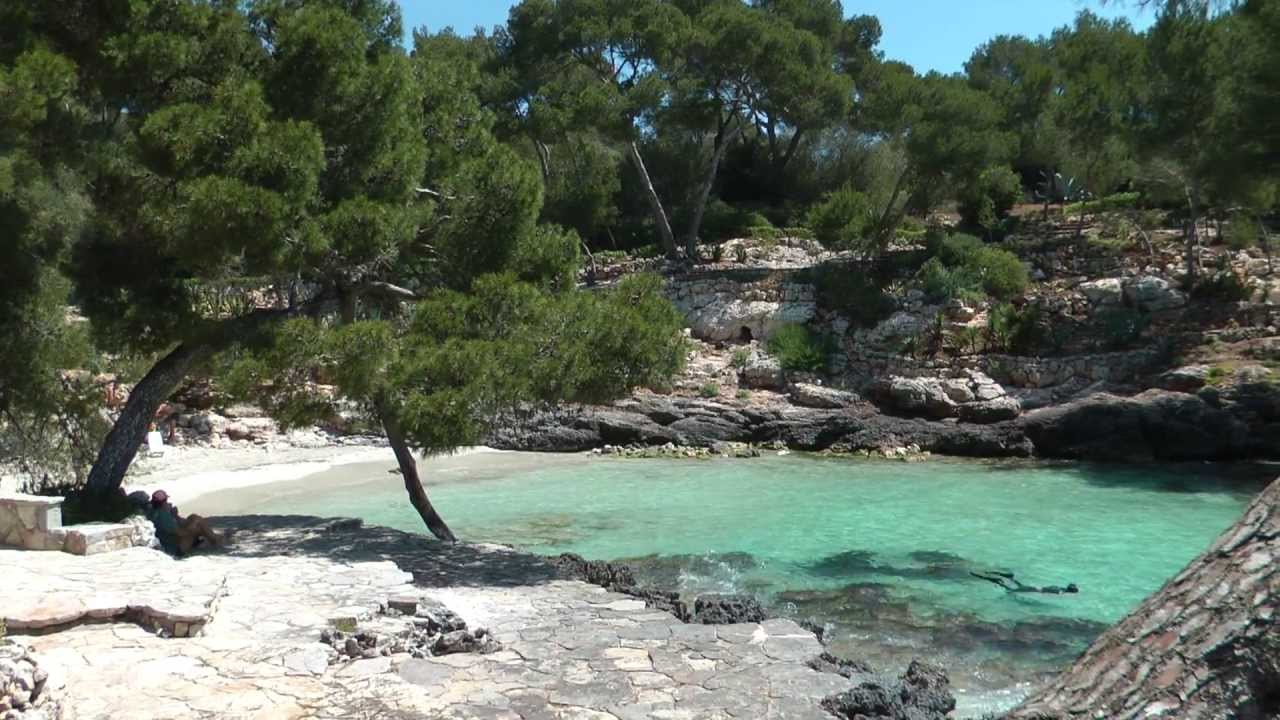 The water is clean and turquoise blue but because of its location it tends to get off shore winds that bring choppy waves so it is important to check the water conditions before going. Cala Mitjana is also a fabulous bay to anchor your yacht in for lunch or with a little extra effort to spend the night or swimming and snorkeling. But when the relax is the number 1 activity on this place, it is recommended to bring a good book or magazine with you and to spoil yourself all day long.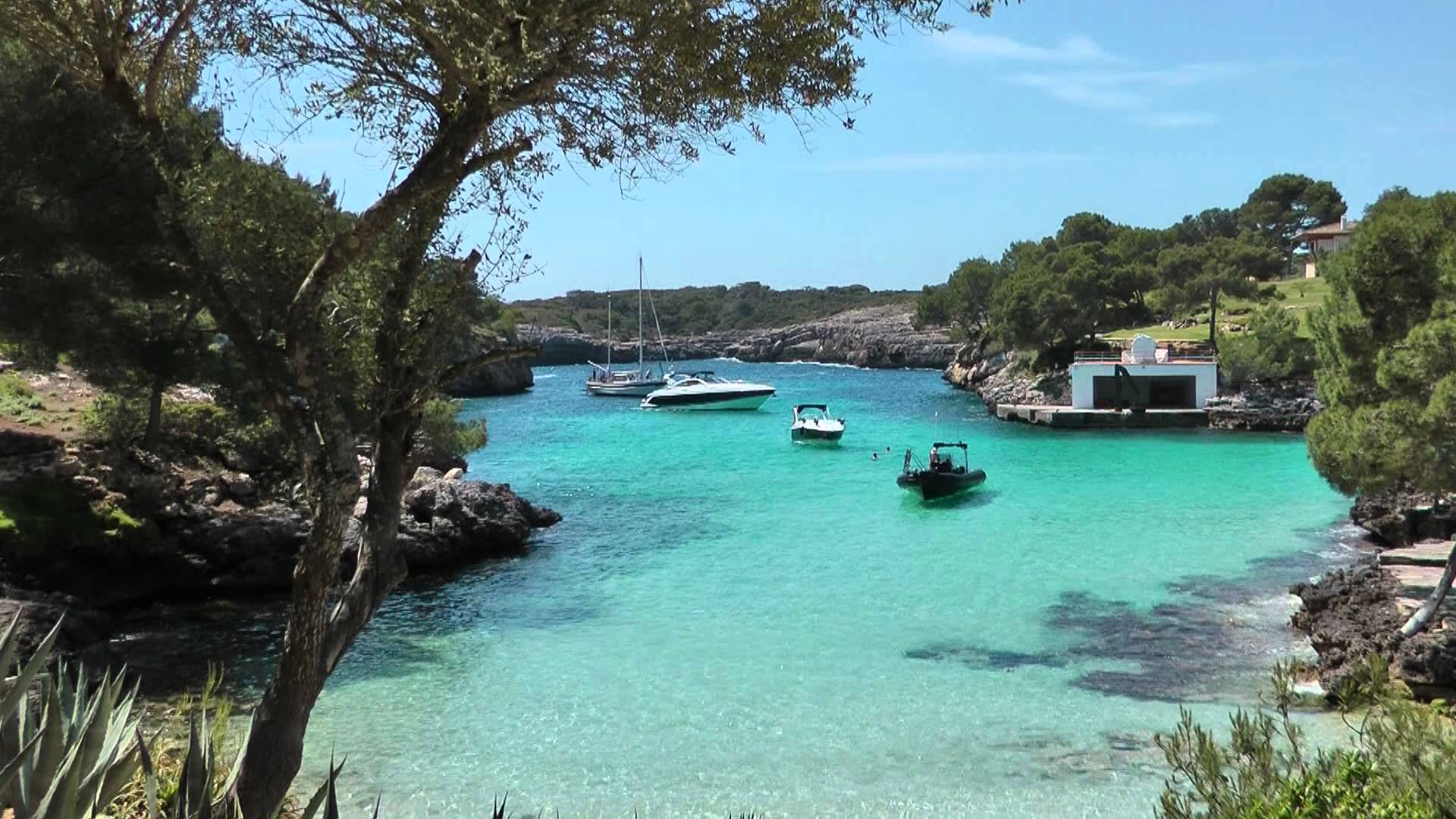 If the weather is not too hot, a visit to the Llevant Peninsula Natural Park that is very close to the beach is a nice escape full of beautiful landscapes, plants, streams, as well as some remnants of its historical past such as crumbling stone walls, olive oil mills and a water wheel. There are no bars, restaurants or other facilities in this bay. From the tiny sandy beach that occupies the head of the northern bay of Cala Mitjana a track leads through landscaped gardens and fields to a country road. This road in turn allows walkers access to the near beach bars of Serena, Ferrera and Esmeralda to the south. Therefore, even if is hide-away in one of the corner of Mallorca, this location is the perfect spot for a quiet day. You will love it!
Let's finish this amazing summer season in an appropriate manner lying on a sunbed under the sun in one of the most beautiful place from Mallorca. I'm talking about a privileged and beautiful inlet with a turquoise sea bed, fine sand, surrounded by vegetation and a Mediterranean garden. On 2.7 km from Cala d'Or, Cala Mitjana is a beautiful cove of sand, stone and rocks far away from the city's agitation. The small beach of Cala Mitjana lies in the east of Mallorca near Cala D'Or and should not be confused with the larger natural beach which has similar name that lies on the north-east tip of the Balearic Islands at Cala Ratjada.
Food
Let's finish this amazing summer season in an appropriate manner lying on a sunbed under the sun in
Trips
Let's finish this amazing summer season in an appropriate manner lying on a sunbed under the sun in

Let's finish this amazing summer season in an appropriate manner lying on a sunbed under the sun in

Let's finish this amazing summer season in an appropriate manner lying on a sunbed under the sun in