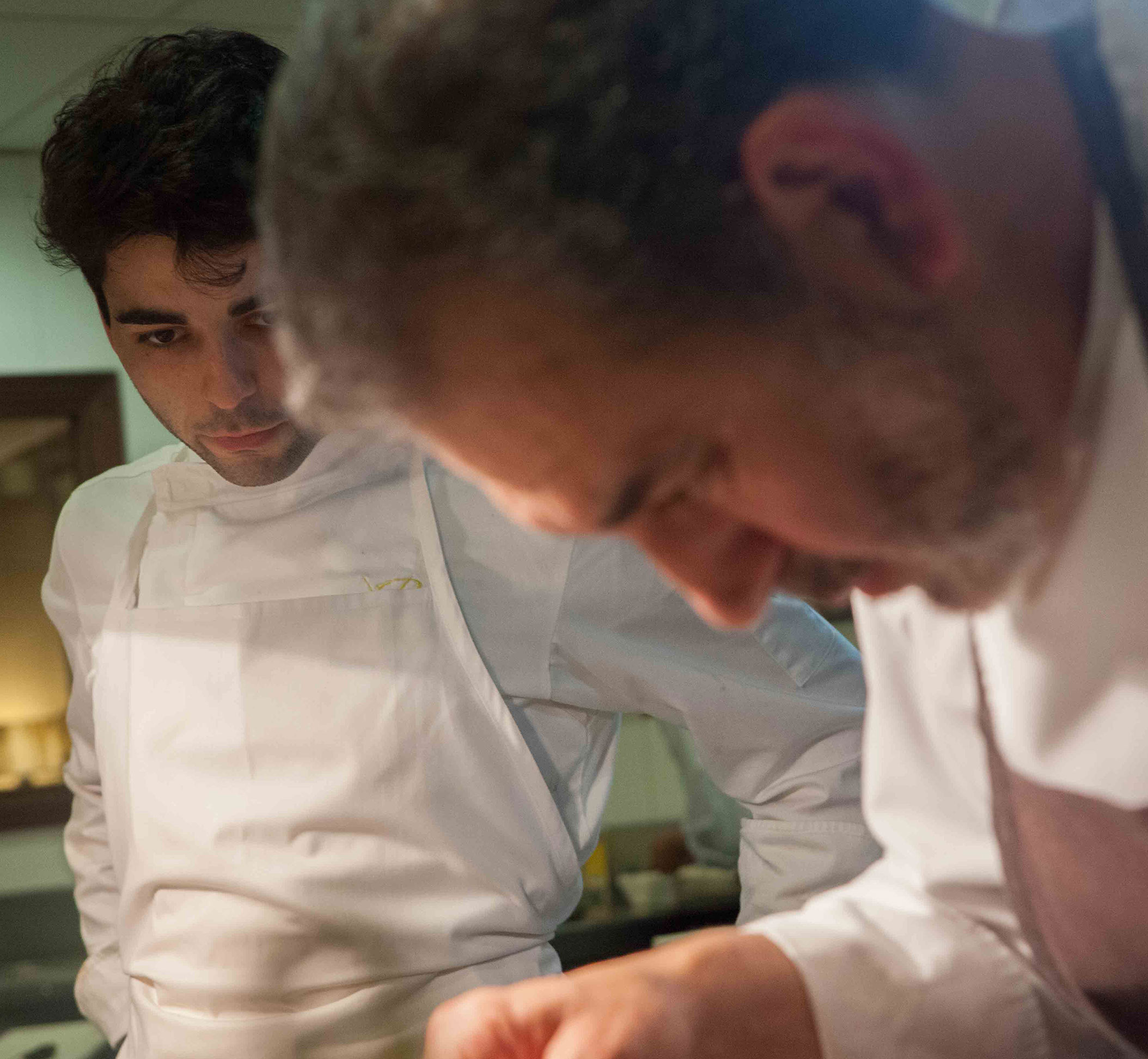 This location was first opened in 1971 with Benet Vicens's mother and grandmother in the kitchen, but in our days, Benet is at the stoves and his talented 23-year-old chef son works with him. Amazing, right? Father and son make a crack culinary team! When it comes to food, Bens d'Avall offers a choice of à la carte and two additional menus. The cuisine is "new Mallorcan" – healthy, natural and creative. Benet and his son Jaume, take inspiration from Mallorca's seasonal produce for their dishes, which are a blend of tradition and innovation. Their "petit menu" offers three options (with choice of starter and mains) plus an appetizer and petit fours. Beside its tasty dishes, the mixture of breathtaking scenery and excellent cuisine is quite extraordinary.

I mean, in addition to the delicious meal, you will be able to enjoy some breathtaking views from the restaurant. So, if you ask me, it is well worth booking a table for the early evening hours in order to watch the spectacular sunset – the ultimate drive-in theatre! At the Bens d'Avall, you will find it hard to divide your attention between the spectacular scenery in the distance and the unique close-up of the plate right in front of you. Chances are that Benet Vicens' Mallorquin cuisine to make your day unforgettable. And for sure you will love it!
You'll find a whole range of international cuisine on offer around the island, but if you want to feel the real taste of Mallorcan food and to revel in creative Spanish cuisine, then this is the perfect place to go. Located at 7 km west of Soller, on the road to Deia, you will find this restaurant named Bens d'Avall in the most stunning location where you can enjoy modern cooking, combined with traditional Mallorcan cuisine. So, my dears, welcome at Bens d'Avall! A place with an old and amazing history which has this cooking talent inherited by almost all family members. Throughout time, many long-established family restaurants on Mallorca have changed a little over the years, but Bens d'Avall is one of the exceptions.
Food
You'll find a whole range of international cuisine on offer around the island, but if you want to