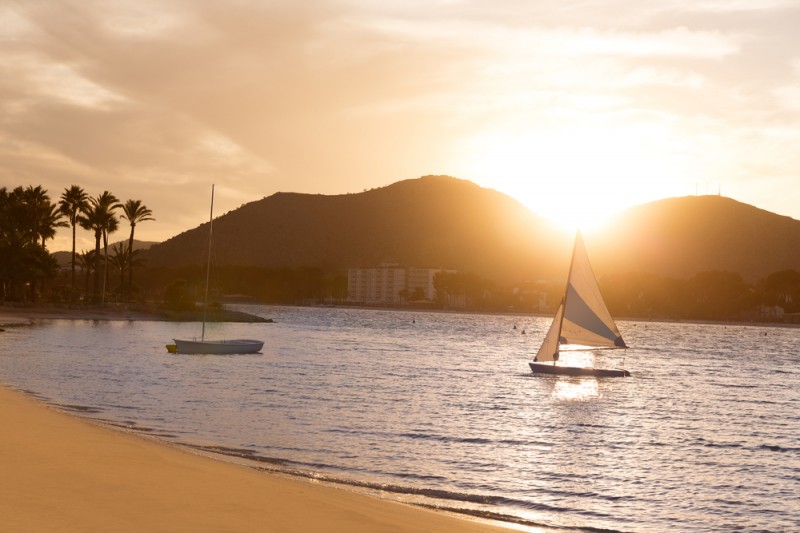 It is a beautiful beach with fine , white sand that stretches from the Port of Alcudia . The resort of Alcudia has long been popular with holiday makers coming to the amazing Mallorca and the main reason is because of the beach . Located in Puerto de Alcúdia, this fine white sand beach is 7-km long. It's the largest beach on the Balearic Islands , stretching along Alcúdia bay . I can tell you that , this place is fabulous !

When I was here for the first time , I find it an extensive range of facilities ; in the water ( water slides , sausage rides , parasailing , catamarans , sailing boats, pedalos…) and on the beach ,  I find it a plenty of open air bars, public toilets and showers , sun beds and parasols and much  more .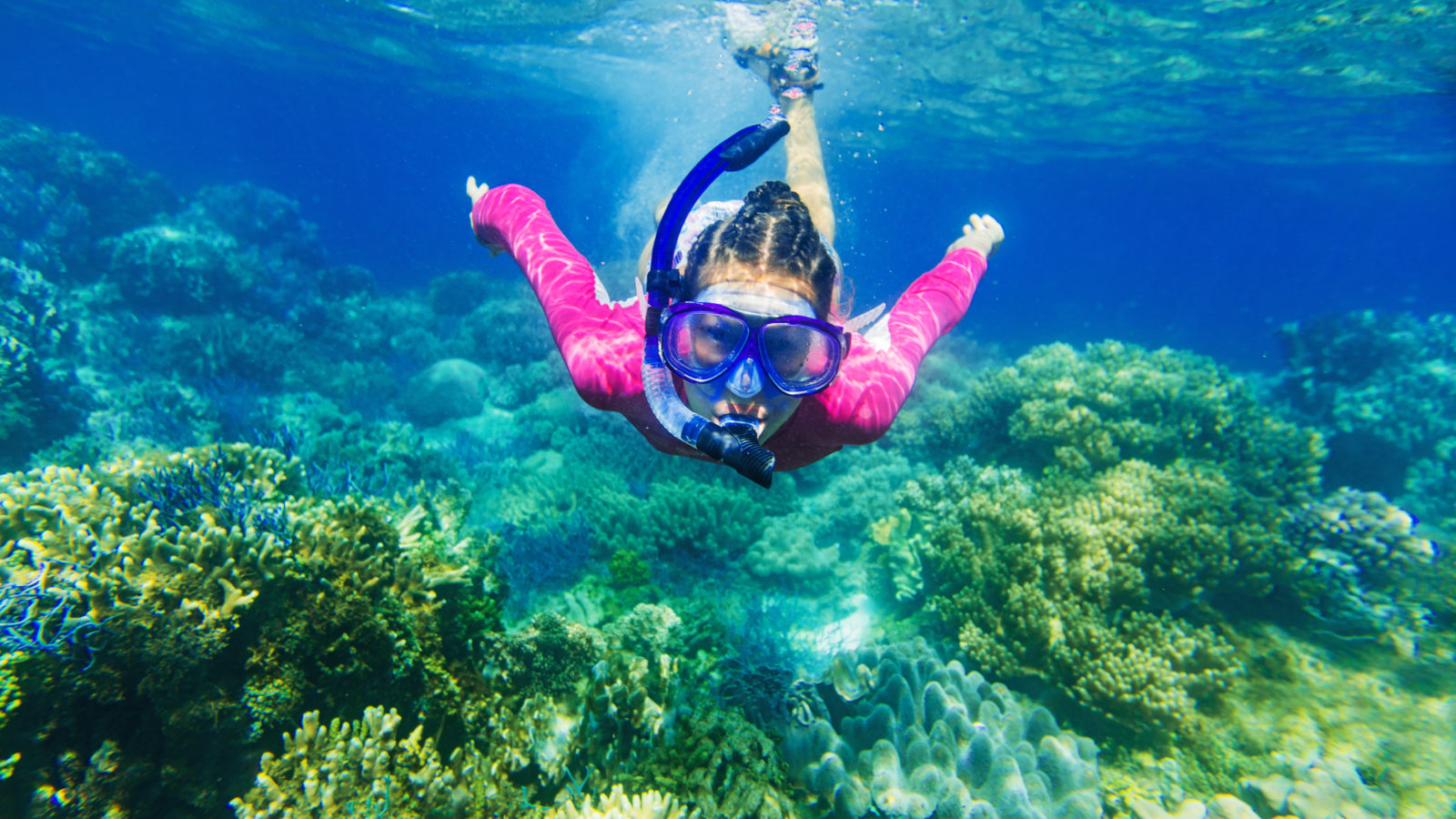 Alcúdia is the largest beach , the most accessible , the one with the widest sport and fun facilities and the safest one . The water flows calmly and deepens gradually , a beauty !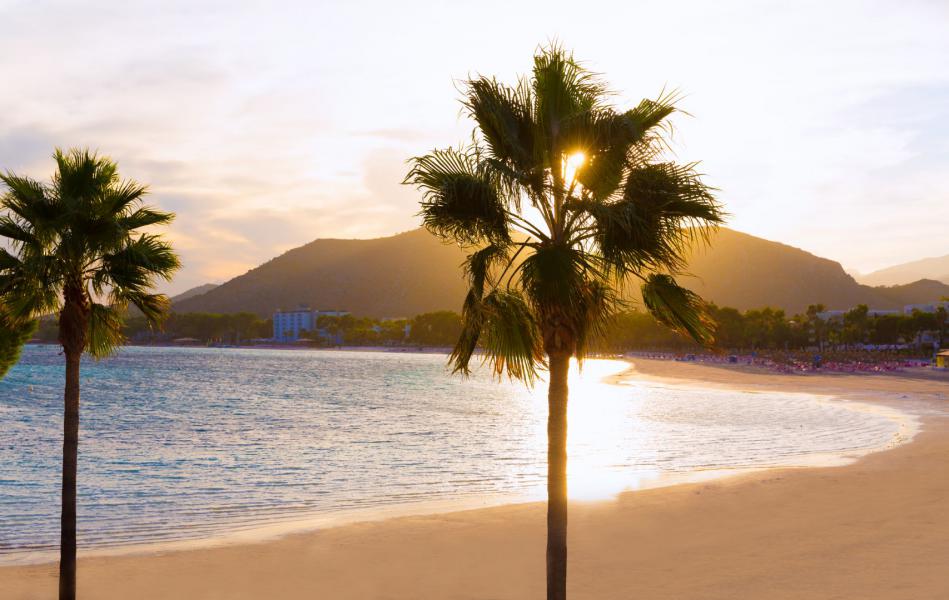 I can divide this long beach in two sections : the first one starts at the marina and it has a two kilometre-long promenade until Ciudad Blanca . This is the main sport and fun facilities area .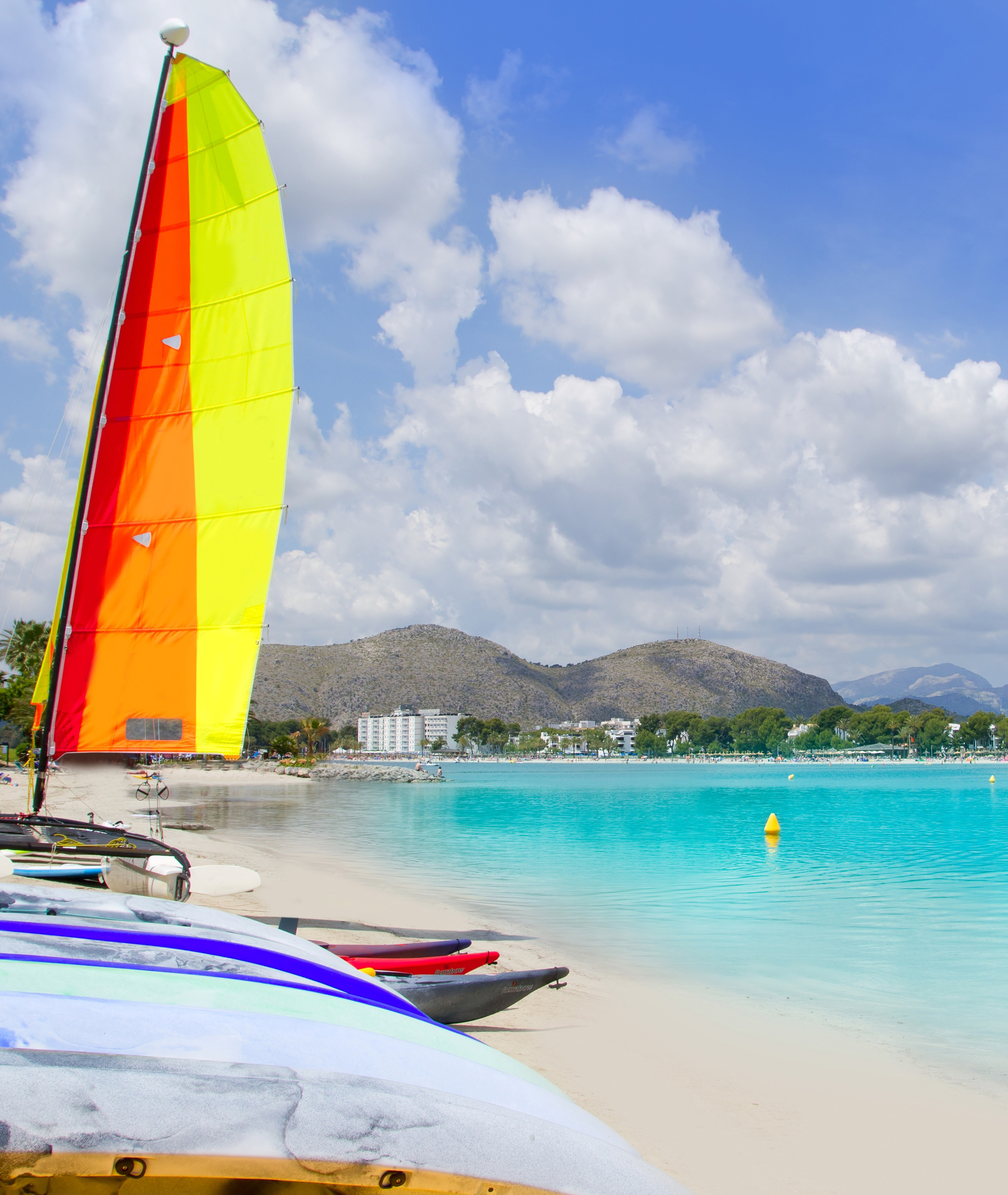 The second section stretches from Ciudad Blanca to Playa de Muro were the nature here stays more unspoiled . To sections , that are great for both those who look for a place to rest and those who want to enjoy some exercise .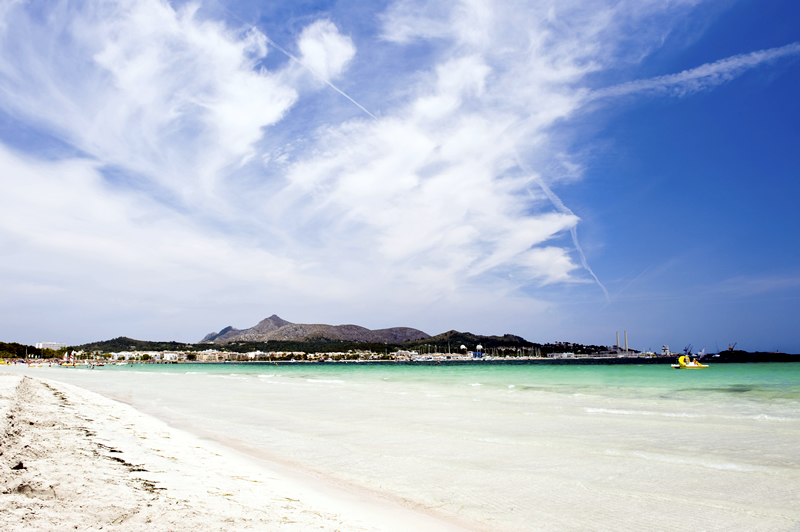 Sun chairs and parasols can also be rented in this peaceful section . So , find out whether Playa de Alcúdia is the right beach for in your next Mallorca holiday .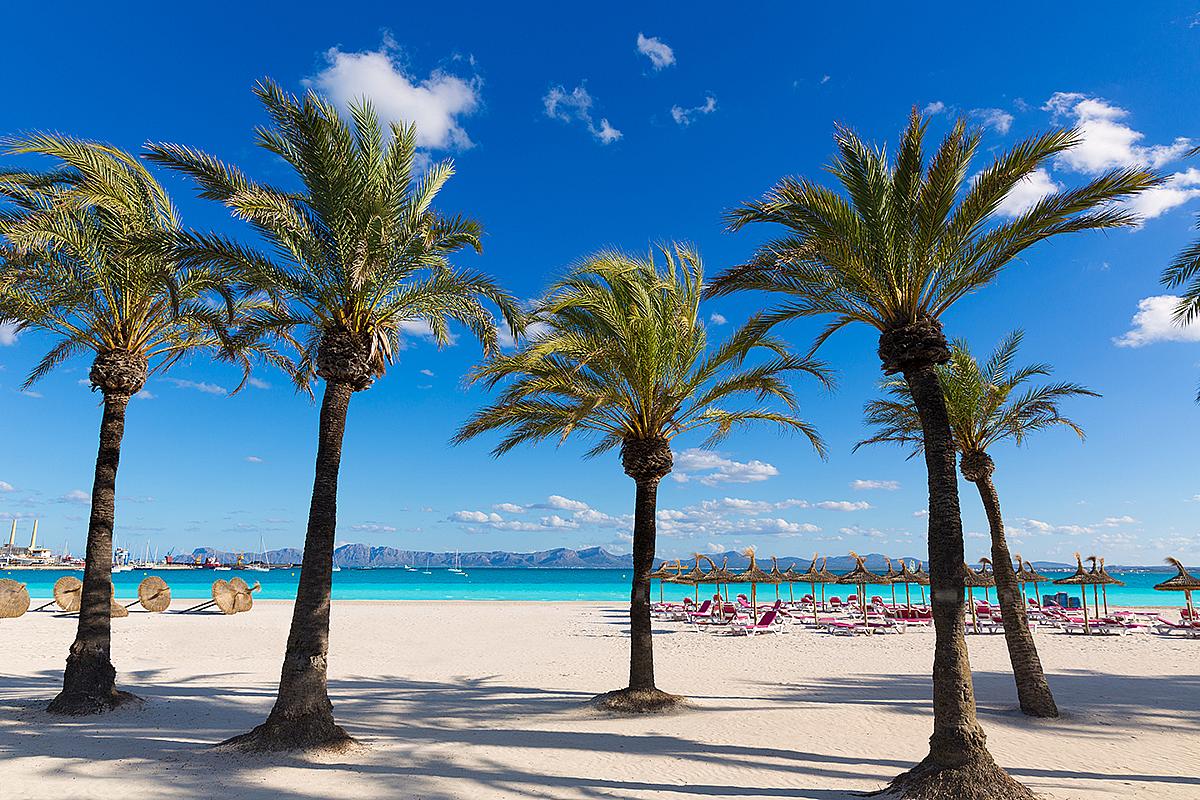 It is ideal to enjoy with your family or in couple , in a welcoming atmosphere and opened to customers of all nationalities . When you choose to go in Mallorca , you can be assured that your holiday it will be an unforgettable experience !
Each time I go somewhere again , I feel like I can dig a little deeper and I can get to know it better . It's like I am making lifelong friends with destinations . Places aren't stagnant , just like people . People change , grow and evolve over time and they get fresh eyes and new perspectives and it can be said that , is the same with the places that you are visiting . Rarely I have gone back to a place were I've been before and said , wow , nothing's changed . Never ! Like this place , Alcudia Beach .
Food
Each time I go somewhere again , I feel like I can dig a little deeper and I can get to know it