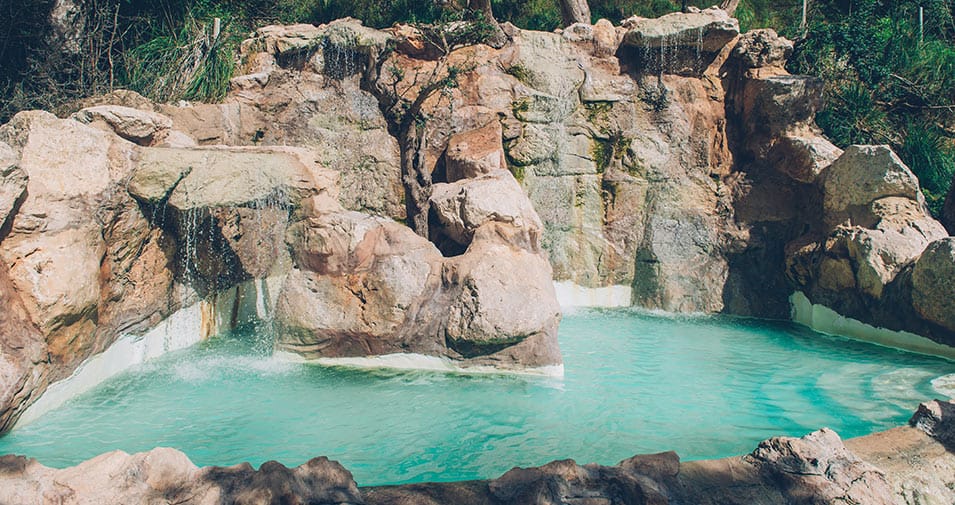 Everything in Mallorca is magical, but…
Concretely, we are talking about the Puig de Galatzó Natural Reservation. If you want to get to know wonderful and beautiful animals close enough, to see them in their own habitat and let the children learn a lot of things, this is your right place to come. The Reserve offers several interesting points. It is located in the Serra de Tramuntana, specifically at the foot of the Puig de Galatzó. This natural environment combines the typical fauna and flora of the area, a walk of no more than an hour that passes through forests and waterfalls, a recreation area with a small playground, a bar, a barbecue area, tables for eat and also, several pools accompanied by waterfalls to take a dip in summer.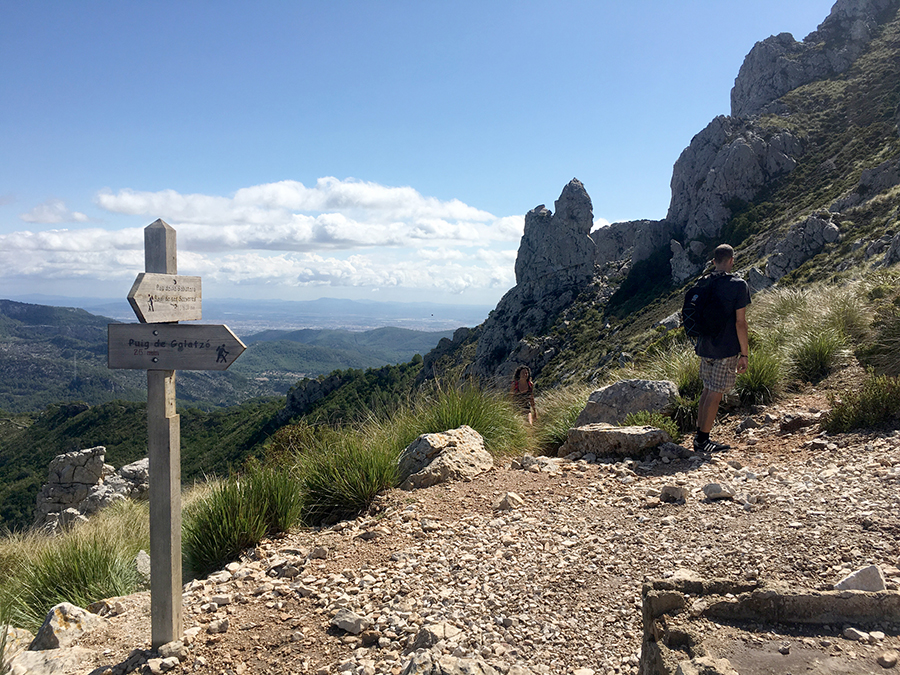 What is it about?
It consists of a route of 3.7 km on a large estate of 2.5 million square meters of natural landscapes. The excursion of the Puig de Galatzó reserve begins with a descent through the forest where can be seen a pond with swans and a small habitat where a bear family lives. The route alternates viewpoints, waterfalls, bridges and many other animals which you'd like to get to know. Some animals are even in open cages, with the possibility of feeding them during the tour.
The excursion is very easy and small children can do it without problems, there are small climbs, but numerous stops that make the route very enjoyable.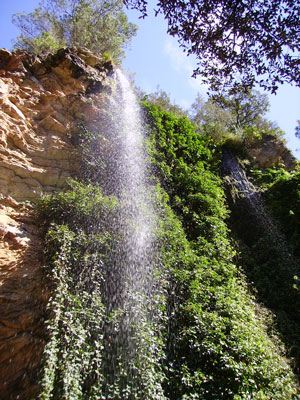 The best thing is that before you start, you can leave backpacks, iceboxes and suitcases at reception, taking into account that a car is responsible for taking it down  to the recreational area and then, when you'd  want to return, it goes up again. It is recommended to carry a baby carrier, if you are going to do the route with the little ones.
Every good thing reaches to an end
At the end of the route, after following the indications, there is a recreational area equipped with all kinds of services and a free exhibition of ravenous birds. There is also a mini zoo with different types of animals (ostriches, deer, goats, peacocks, deer, donkeys, Vietnamese pigs, etc.) and refreshing pools with waterfalls. At the time of coming back, the route is different and also very pleasant. It ends in the parking lots, where there is another small area with swings, a souvenir shop and a bar.

Photo credits: escapadarural.com, tripadvisor.es, mallorcabuceo.com, masmallorca.es and abc-mallorca.es
Today we are going to present you a magic corner of Mallorca. A special place to enjoy with friends or family. Undoubtedly, one of the plans that I recall best will still be remembered by the smallest after their holidays in Mallorca.
Restaurant
Today we are going to present you a magic corner of Mallorca. A special place to enjoy with friends

Today we are going to present you a magic corner of Mallorca. A special place to enjoy with friends

Today we are going to present you a magic corner of Mallorca. A special place to enjoy with friends
Tips
Today we are going to present you a magic corner of Mallorca. A special place to enjoy with friends

Today we are going to present you a magic corner of Mallorca. A special place to enjoy with friends
Trips
Today we are going to present you a magic corner of Mallorca. A special place to enjoy with friends