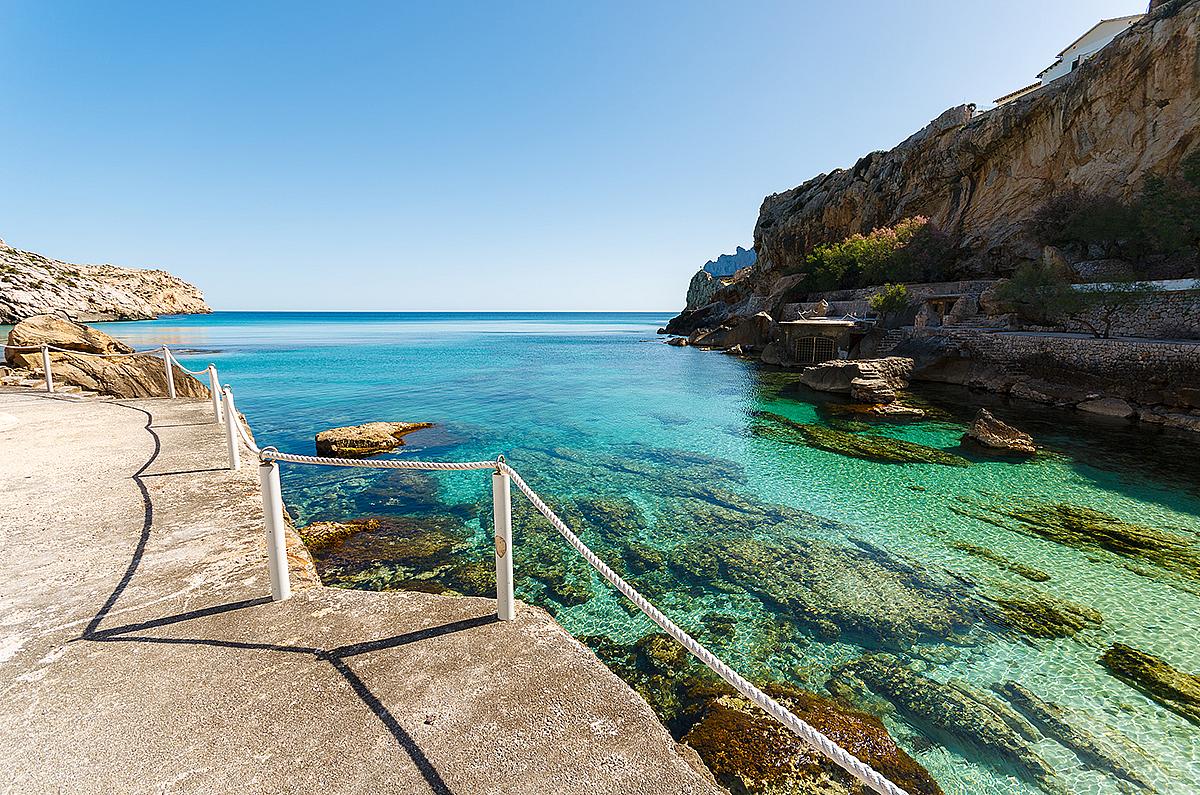 The main attraction here is the tranquility and the collection of small beaches. This village is blessed with four sandy beaches right on its doorstep: Cala Barques, the largest beach in Cala San Vicente with white fine-textured sand; Cala Carbó, a pebble beach located at the end of Cala San Vicente in a cove just a few meters long with spectacular crystal clear waters where it can only be reached on foot; Cala Clara, the smallest cove and Cala Molins with its distinctive turquoise waters and long narrow sandy beach.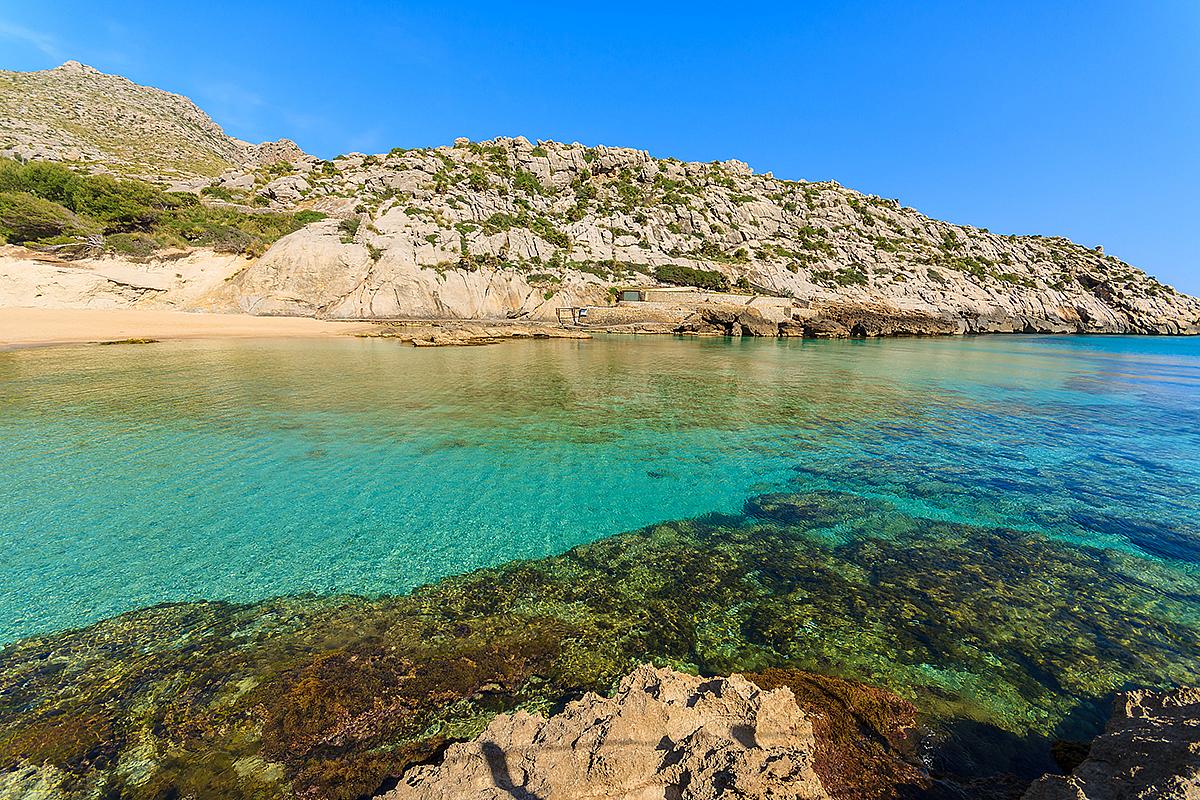 The four small beaches with their crystal clear seas are particular favourites for both locals and tourists visiting the area. Cala Molins is the largest of the four and is therefore the hot spot for summer lovers while the smallest, Cala Clara is a stoney pebbled beach being a good place to snorkel and find crabs hiding in the rocks. Cala Sant Vicenc is a popular destination for walkers due to it's proximity to some fabulous hiking routes in north Mallorca.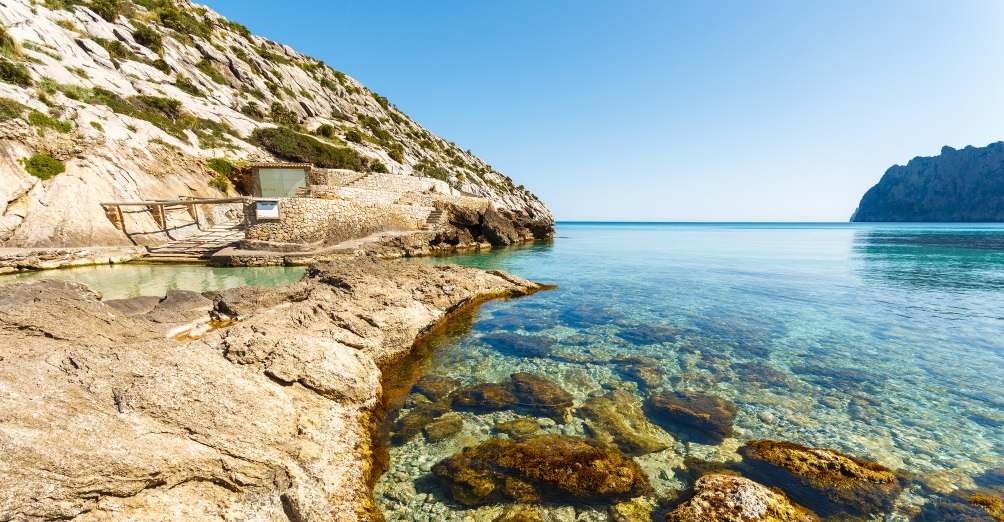 The mountains are the perfect backdrop to its stunning beaches. The area between Cala Sant Vicenc and Puerto Pollenca is a native home to black vultures and is a fantastic place to spot migrating birds. When you're done working on your tan, there are plenty of opportunities as well for continuing your day as snorkeling, hiking or  a mini golf course for the whole family to enjoy. You will find a selection of restaurants, cafes and a few bars in the resort of Cala San Vicente, some of them enjoing the beautiful views across the bay. When it comes to shopping, girls do not be disappointed because there are some shops where you will find interesting things to buy.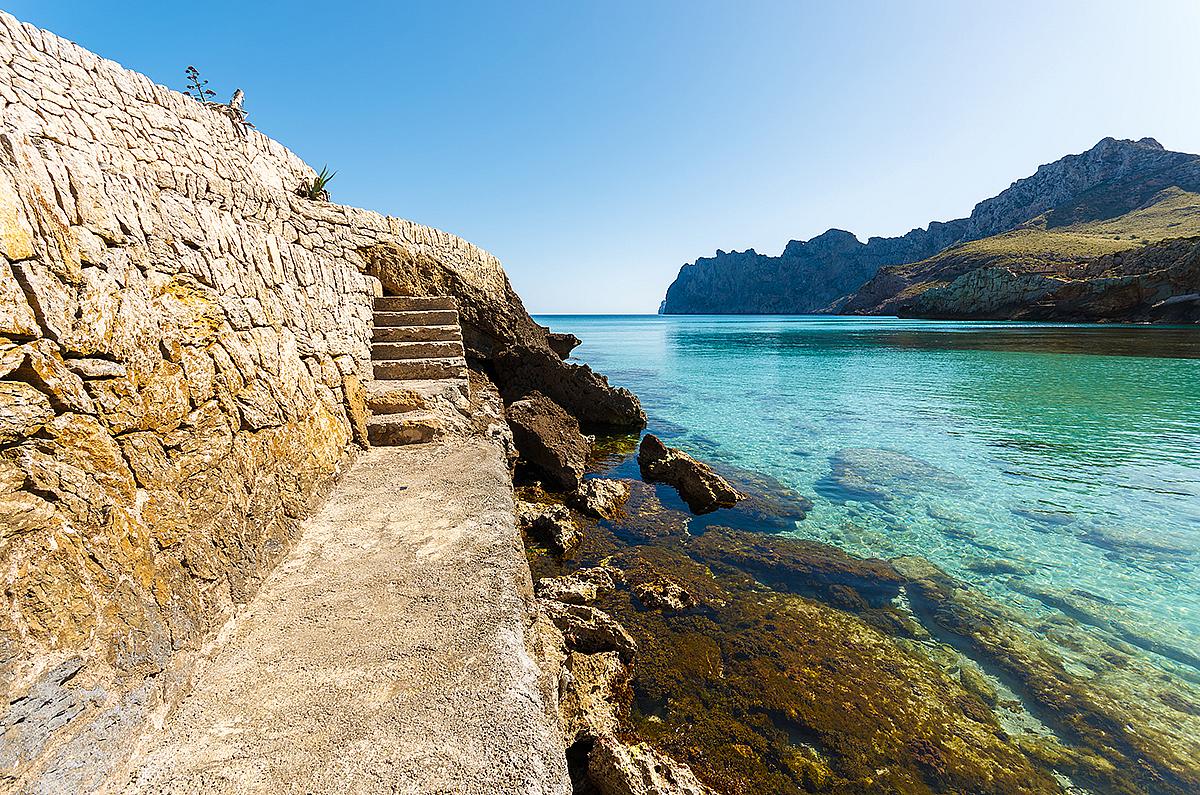 There is a limited number of shops but you will find without a doubt a tourist convenience store. Delicious food and drinks by the beach is a must here. With a fantastic terrace restaurant looking over the sea, the Hoposa Niu Hotel offers delicious Mallorcan fish and other dishes at very reasonable prices. The Cala Barques Restaurant is right on the beachside and offers lovely views of the nearby Cavall Bernat Mountain. This well established restaurant offers specialities such as 'arroz a bordo' which is a rice dish traditionally prepared by fishermen, seafood grills and John Dory, all freshly caught in the Mediterranean sea. All these things being said, summer is a great time to visit, with temperatures reaching over 30 degrees. You will fall in love with this charming little town. There's definitely something very romantic about its rural, salt of the earth vibe. Cala San Vicente is particularly impressive, however, because of its unbelievably spectacular breathtaking scenery and romantic intimacy offered.
Like so many locations in Mallorca, Cala San Vicente offers you a peaceful Mallorcan fishing village that has retained its traditional charm. Located in a spectacular manner in the northwest of the city, creating small picturesque coves against a backdrop of the wild crags of the Serra de Tramuntana and also boasts three great beaches, this place it's safe, beautiful and in this case wonderfully wide. The old Roman town of Pollensa is just a 10-minute drive away. Its maze-like streets are dotted with tucked-away craft shops and the church square makes a great place to relax at one of the classy cafes and restaurants. Most visitors also include a visit to the Calvari chapel – there are 365 steps up through cypress trees to get there, but the view makes it worth it. Cala San Vicente's most stunning feature is its natural setting, a breathtaking landscape where the dense pine forests seem to dance on the sea and the fine sandy beaches are kissing the beautiful turquoise waters.