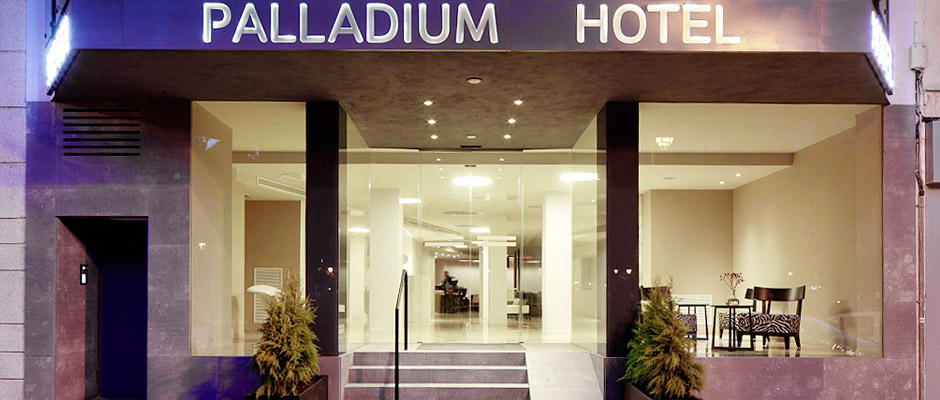 Sounds good, right? Extensively refurbished during the winter of 2000, the Hotel Palladium is an entirely modern boutique-hotel experience, which will make your stay impossible to forget. And of course, it wouldn't be an upscale Spanish boutique hotel without the special 65 rooms, 9 floors and the welcoming for guests with free breakfast, as well as nightlife areas and restaurants such as La Lonja and Santa Catalina where you can enjoy delicious dishes.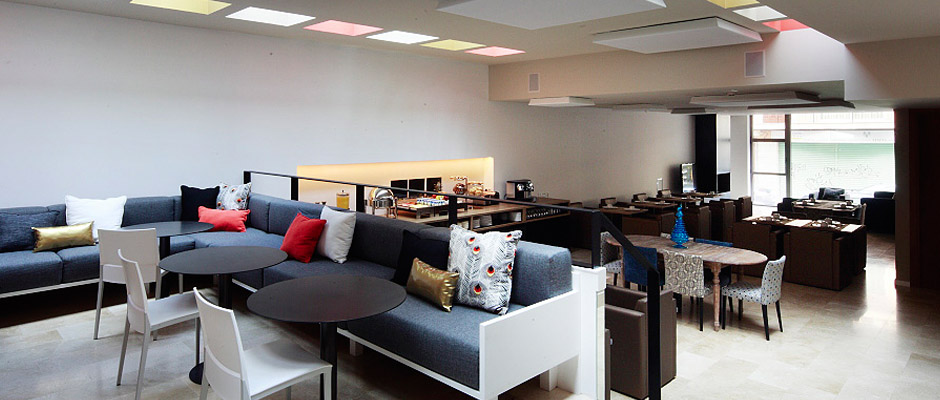 As I mentioned above, the building has 65 rooms, but there is more! They offer a range of services and facilities to all travellers: free Wi-Fi throughout the building to stay in touch with loved ones, meeting rooms with multimedia equipment and videoconferencing for business travellers, solarium and gym, bar and reception open 24 hours, all to offer a pleasant stay to each individual guest.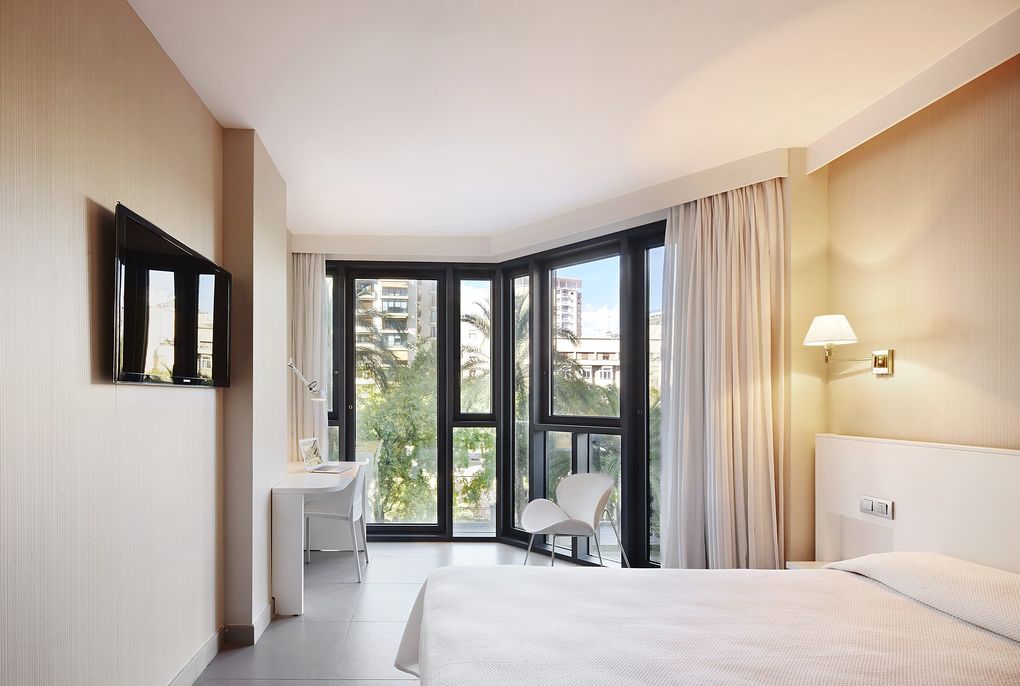 When it comes to its design, luxurious details abound in every fixture and fitting, emanating both style and substance in its art. The space has been designed with great care and impeccable taste and paying attention to the smallest details. All in all it's an incredibly refined, utterly relaxing adults-only getaway — the most revolutionary idea in the world and always a welcomed one.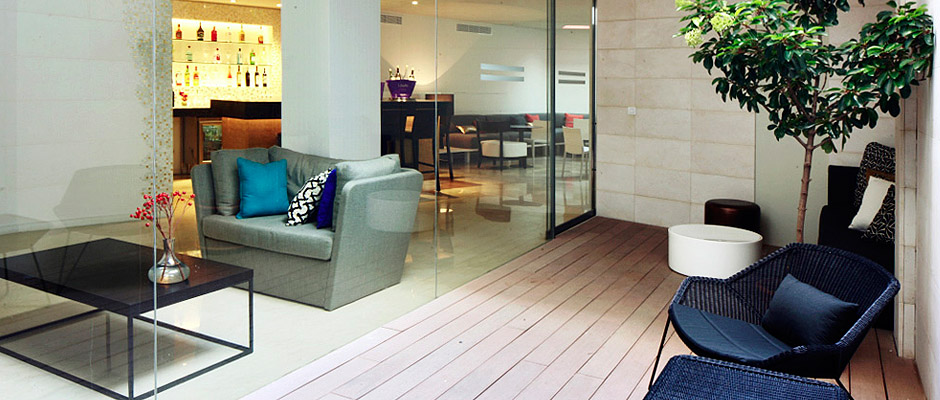 Signature style, chilled music, Mediterranean views and good food awaits you at this amazing hotel from the center of Mallorca. Overlooking the city and its central Paseo Mallorca street, the contemporary Palladium Hotel is an ideal destination for those wishing to discover more of Palma de Mallorca. What are you waiting for? Make your reservation here –> www.hotelpalladium.com/en/ and enjoy your vacation!
When it comes to Mediterranean escapes, the Balearic island of Mallorca is the perfect spot! There are places where you can find everything you want, making your vacation impossible to forget, believe me. As a good example, let's start with a short walk from the centre of the historic City of Palma de Mallorca. Here you'll find the Cathedral of Santa Maria of Palma and other popular attractions like Bellver, but also the fantastic four star Hotel Palladium. Because a lot of people is searching for an unforgettable stay close to every atraction of the island, here you have this perfect place located in the heart of the city of Palma, close to the main shopping area and also within walking distance to the famous cathedral of Mallorca.
Food
When it comes to Mediterranean escapes, the Balearic island of Mallorca is the perfect spot! There

When it comes to Mediterranean escapes, the Balearic island of Mallorca is the perfect spot! There

When it comes to Mediterranean escapes, the Balearic island of Mallorca is the perfect spot! There
Tips
When it comes to Mediterranean escapes, the Balearic island of Mallorca is the perfect spot! There