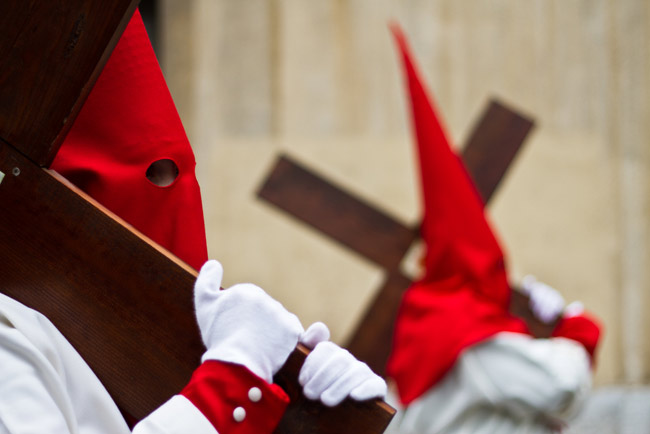 The Holy Week is a deeply rooted holiday in Mallorca , a part of the tradition and culture of their villages and is celebrated in many ways : by participating in the processions , cooking panades and robiols with family and opening Easter eggs . Holy Week in Palma will have 17 processions for seven days and will participate up to 3,700 confraternities of the 33 siblings in the city .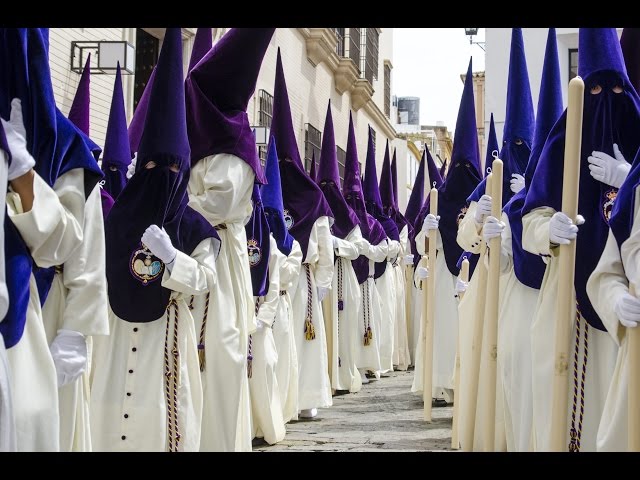 These are some of them that I attended on : Holy Week (April 13th – 17th) – Holy Thursday : people are in the streets of Palma to watch the solemn Crist de la Sang processions of the parish brotherhoods or cofradias that make their way painfully slowly around the city streets . – Good Friday : The re-enactment of the Passion of Christ . – Easter Sunday : The joyful Procession of the Meeting' marks the reunion of the resurrected Jesus with his mother .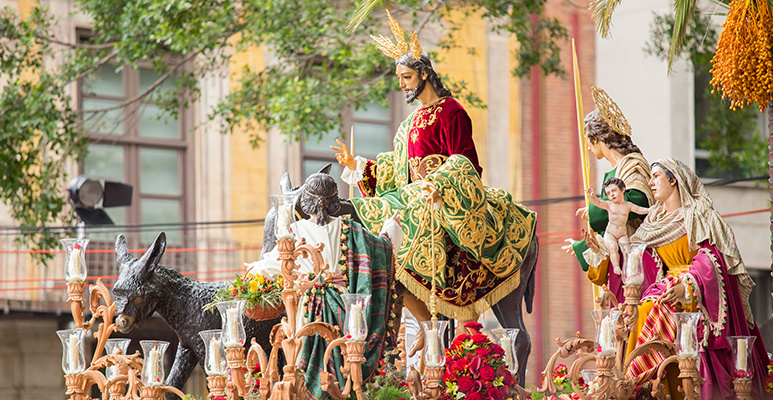 A group of men carry a statue of Jesus towards a group of women bearing a statue of the Virgin Mary . – Angel Sunday: The Sunday after Easter is when traditionally, bread was distributed among the poor . Today food is still involved, but families and friends gather together to share a meal outdoors . – La Fira del Ram : Easter on Mallorca wouldn't be the same without the traditional fair . Each one of these celebrations is special , unique and different and the Semana Santa celebrations it was declared the International Tourist Interest in Spain .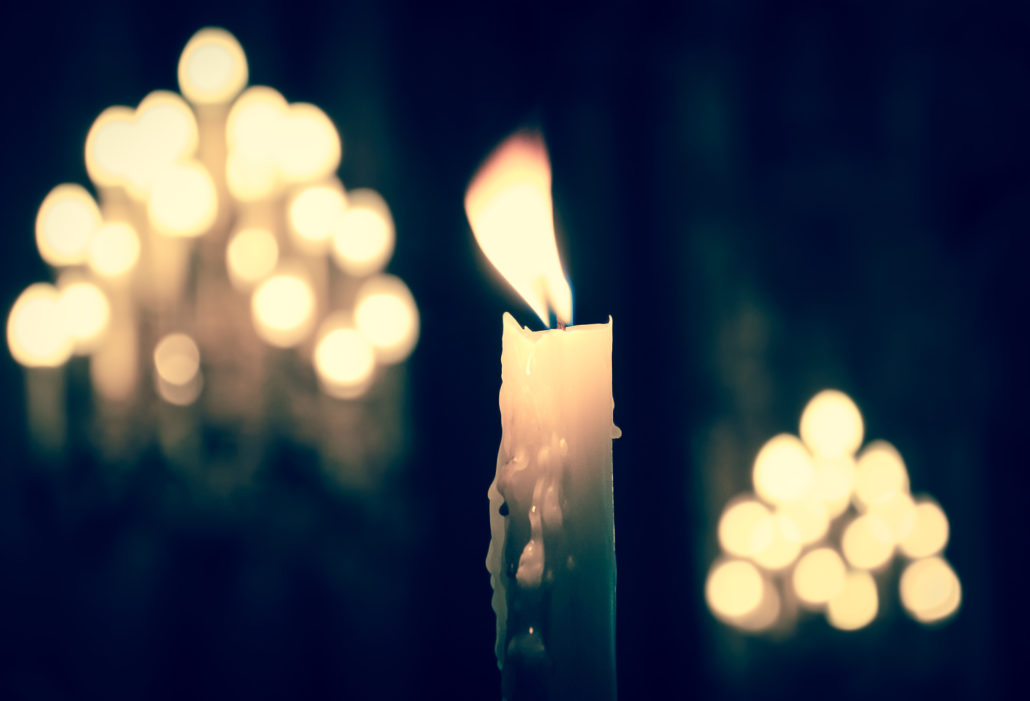 There are loads of events in Mallorca organised year-round . From quirky local events to large scale sporting spectacles or concerts , there is always something worth visiting . Mallorca is completely transformed during the Easter week . Everybody from everywhere , turns out to experience one of Mallorca's most traditional events to the full . Easter week is celebrated in every city , town and village in Spain .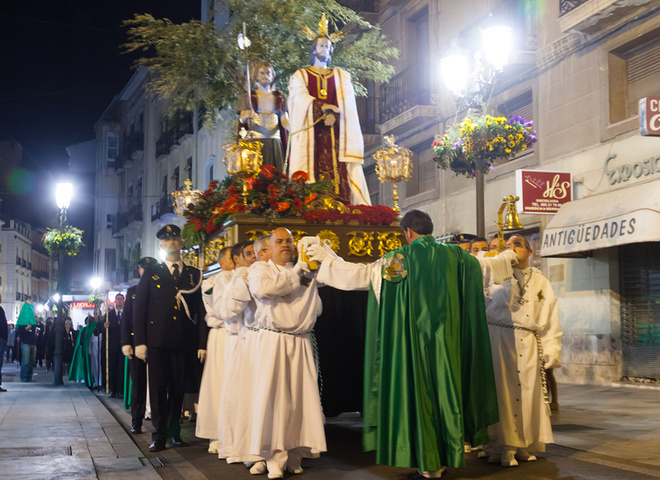 Nevertheless , there are some fiestas that are especially well known for their uniqueness and beauty and have received the International Tourist Interest designation . Therefore , don't forget to check out their Events Calendar for the latest updates .
There are many different ways to discover Spain : enjoying its coast and beaches , following a route around its various monuments , exploring the countryside or taking part in their traditions . However , if you've never visited Spain during Easter week , then you simply have to come . Even if you already know about this famous fiesta from other people , it's well worth making a trip to see for yourself this magic event . Each region of Spain has its own way of celebrating the feast and although it is celebrated all over the country , Mallorca is the place where I would return year after year . One of my favourite weeks of the year in Mallorca is Semana Santa or Holy Week as we often refer to it in English .