Also here you'll find them – Leonor Payeras and Josef Sauerschell that are welcome you to their restaurant which has stunning views over the local countryside. To be clearer, Es Racó d'Es Teix is a small family run restaurant owned by this married couple Josef and Leonor Sauerschell and was founded in 2000 with a vegetable garden for the freshest ingredients and a romantic ambience.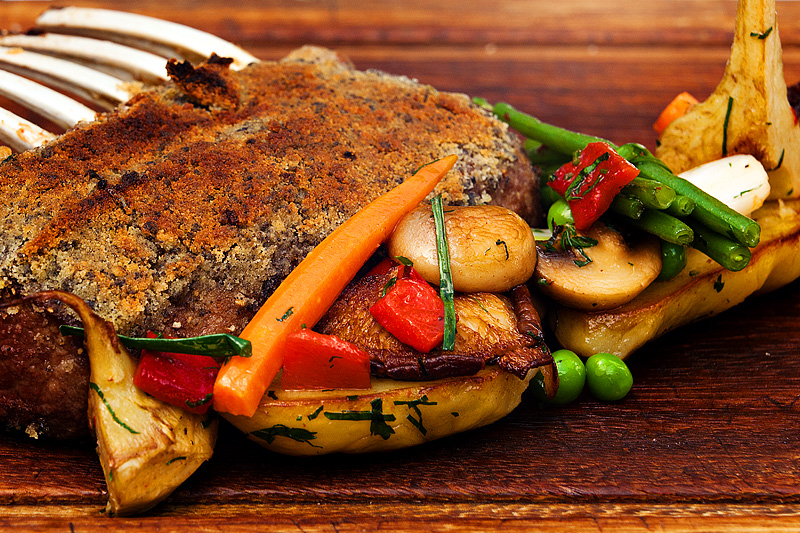 This amazing place is divided between a large outdoor terrace and a smaller dining room, the first being recommend for candlelit summertime dining under the stars. Josef Sauerschell pays a close attention to detail with clean and distinctive flavours recognised from the best modernised Mediterranean kitchens, their cuisine being a combination of the best ingredients with the highest culinary art. There is a special lunch menu as well as a tasting menu for dinner or you can choose à la carte.

Specialities include rack of lamb with olive crust, Mediterranean fish soup and whole seabass on wild fennel for two. You will have some wonderful views while you dine al fresco with a lobster salad with avocado, orange and herbs to start with followed by medallion of monkfish with artichokes, radishes, mushrooms and flavour of Serrano ham as a main and ending with squash ravioli with strawberries and yoghurt-lemon cream.

When it comes to fine drinks, the wine list includes local Mallorcan wines as well as a good selection of European and wines from the whole world. The chef Josef Sauerschell first won his Michelin Star in 1991 at El Olivo but with time passing, he wanted to set up on his own and to have his own place. And so he gave life to the Es Raco d'es Teix restaurant, known locally as Josef's that was "born" in 2000 and in 2002 won its Michelin Star. You have to know that it is worth the trip to the Sauerschell's restaurant if you want something romantic, beautiful and cosy. The taste of the food will take you beyond the seventh heaven!
With so many award winning beaches located throughout Mallorca you could easily find yourself not only relaxing in the sun but participating in anything from scuba diving to fishing. But when it comes to food, the sky really is the limit. Mallorca certainly is an ideal holiday destination. Depending on your preferences, here you will find everything from hamburgers and chips to traditionally sourced and tasty cooked dishes. For a unique experiece in the idyllic village of Deià with green-shuttered, coloured houses, at the base of the Teix mountain you will find an amazing place named Es Racó d'Es Teix.