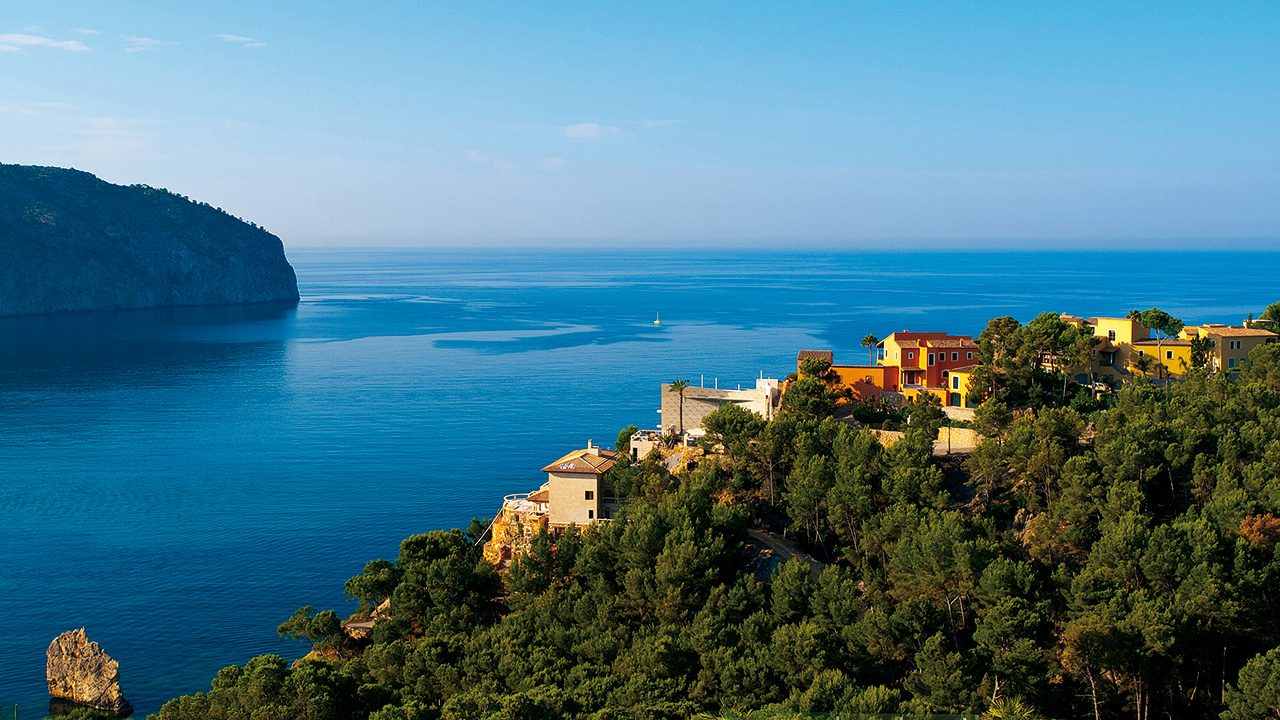 Picturesque and charming, this place is set amongst rocky headlands which seem to frame the view out over the sea, its location being one of the prettiest in Mallorca and an ideal setting for lazy beach holidays in the sun doing nothing much at all. Situated 32 km west of Mallorca's international airport and approximately 20 minutes west of Palma, this quiet resort enjoys the more favourable weather experienced in the south west of the isle.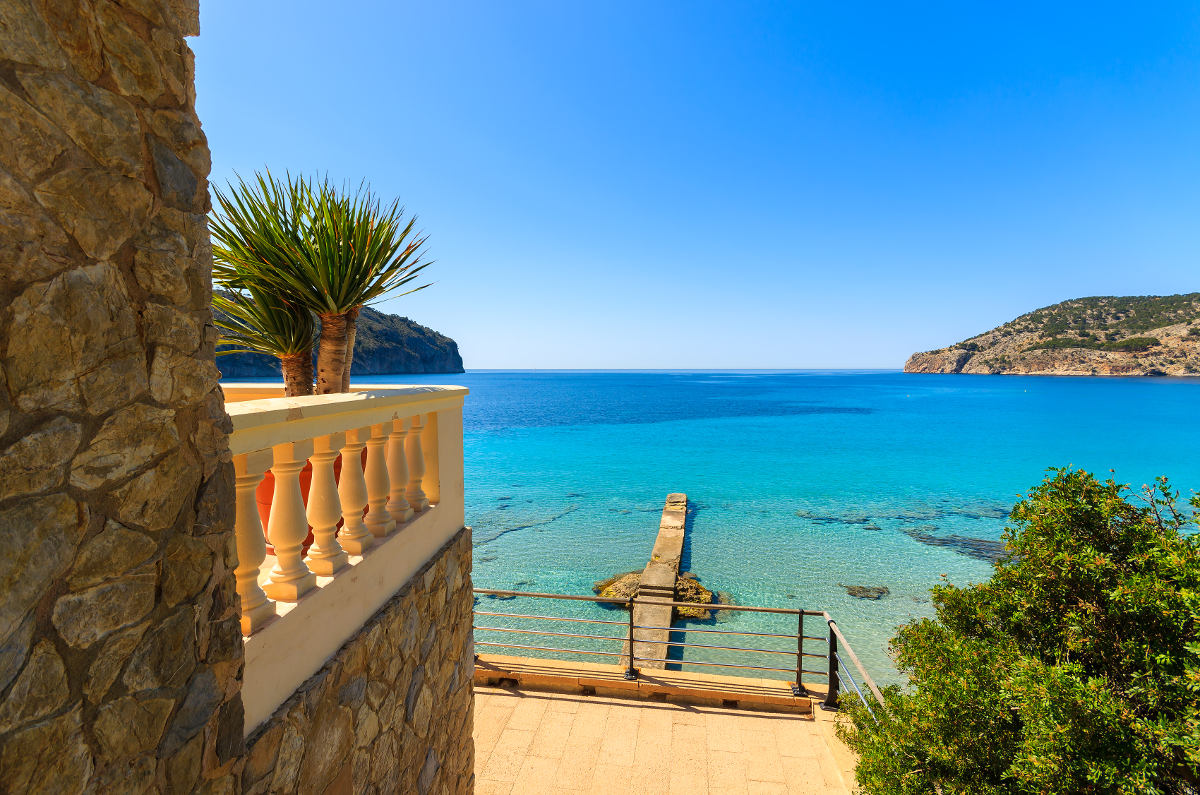 The main features of the area are its beach, the golf course and the pretty views of the bay, surrounding mountains and soft countryside. Talking about the seaside, Camp de Mar is the sophisticated ambience and well-serviced beach which is 180 metres wide. Here you will find showers, toilets, sunbeds, ramps for the disabled, lifeguards on duty and pedalos for hire.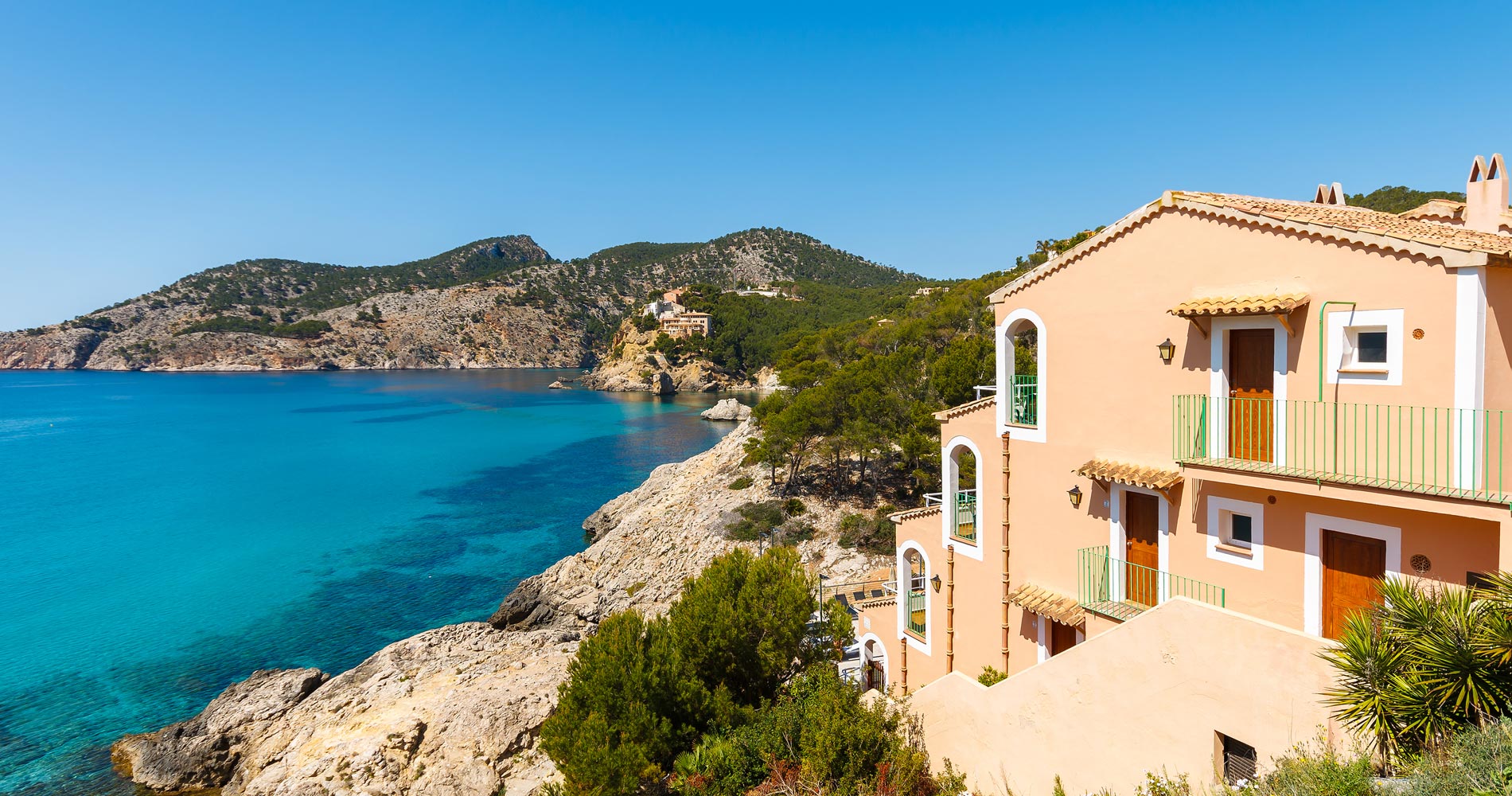 If your not in mood to enjoy the beautiful beach and rocky coves, Camp de Mar is well-placed to explore the south west of the island or go hiking and biking around the glorious Tramuntana Mountain range. Also the resort has a number of cafés and restaurants, including a rock restaurant in the sea reached by a wooden walkway.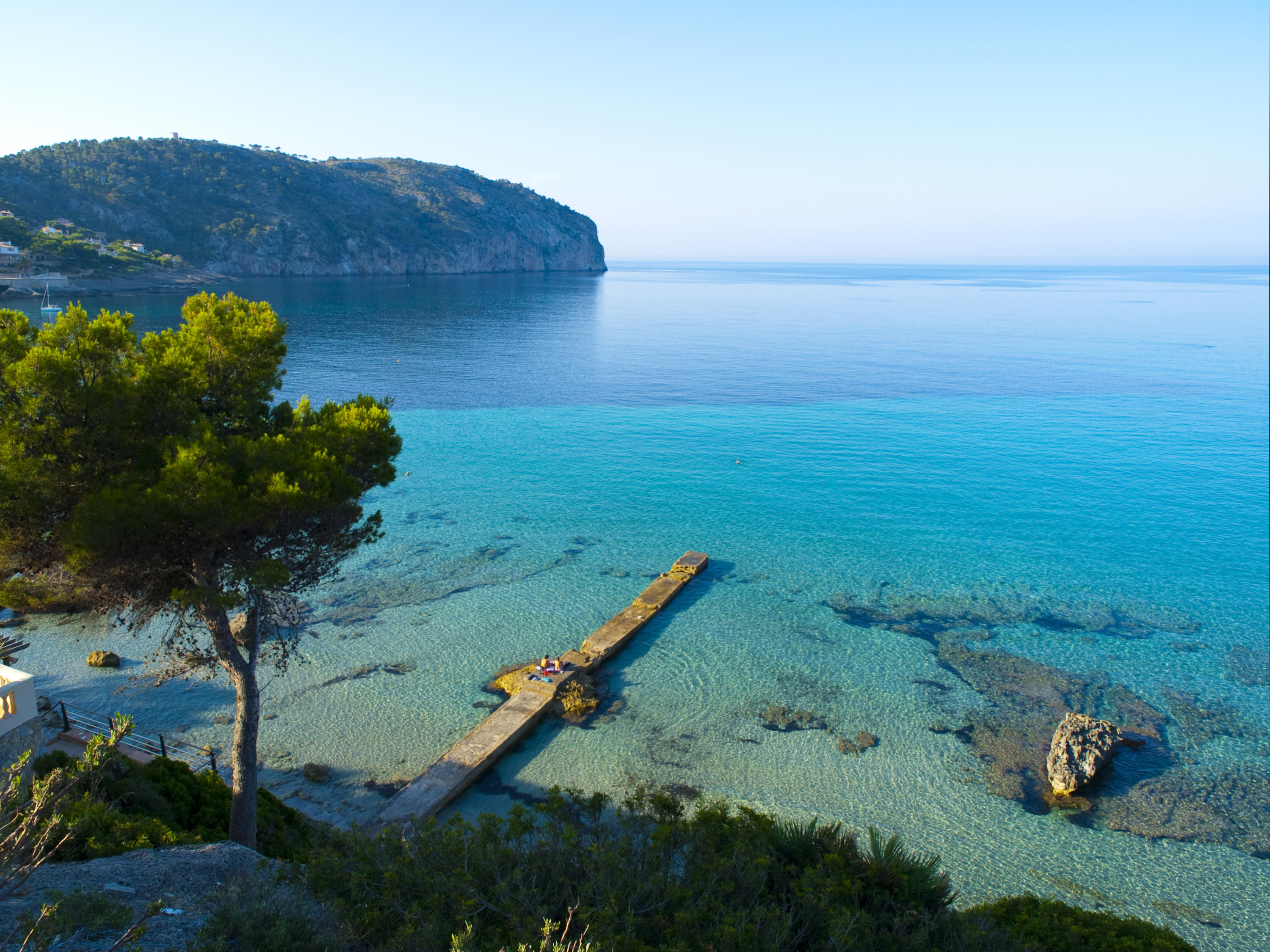 In addition there is a small supermarket, a few shops and a pharmacy. If you want a five-star stay, hotel Steigenberger Golf & Spa Resort Camp de Mar is located between sandy beaches and the famous golf course "Golf de Andratx", an ideal place to make your holiday dream come true.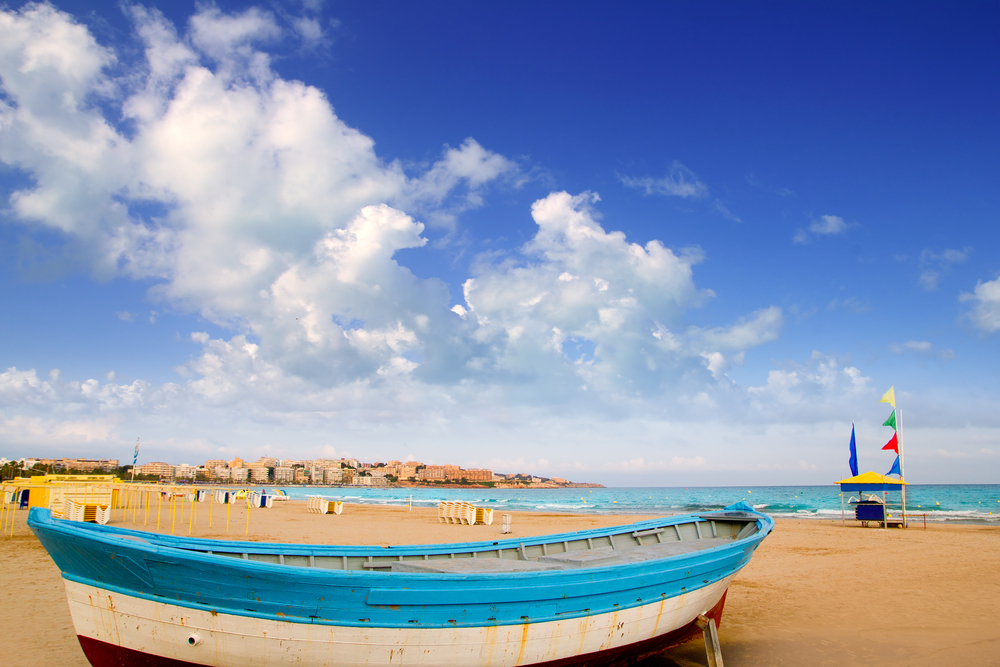 Mallorca attracts around 300,000 golfers each year and one reason why they come is the 18-hole Golf de Andratx course. It's just a few minutes walk from the resort and was recently voted one of the best in Europe. There are also coastal walks to nearby Cap Andratx and Cap des Llamp, trips to the nature marine reserve of Dragonera Island which depart from Camp de Mar and in the nearby town of Andratx you'll find a contemporary art gallery which is well worth a visit, especially for art lovers.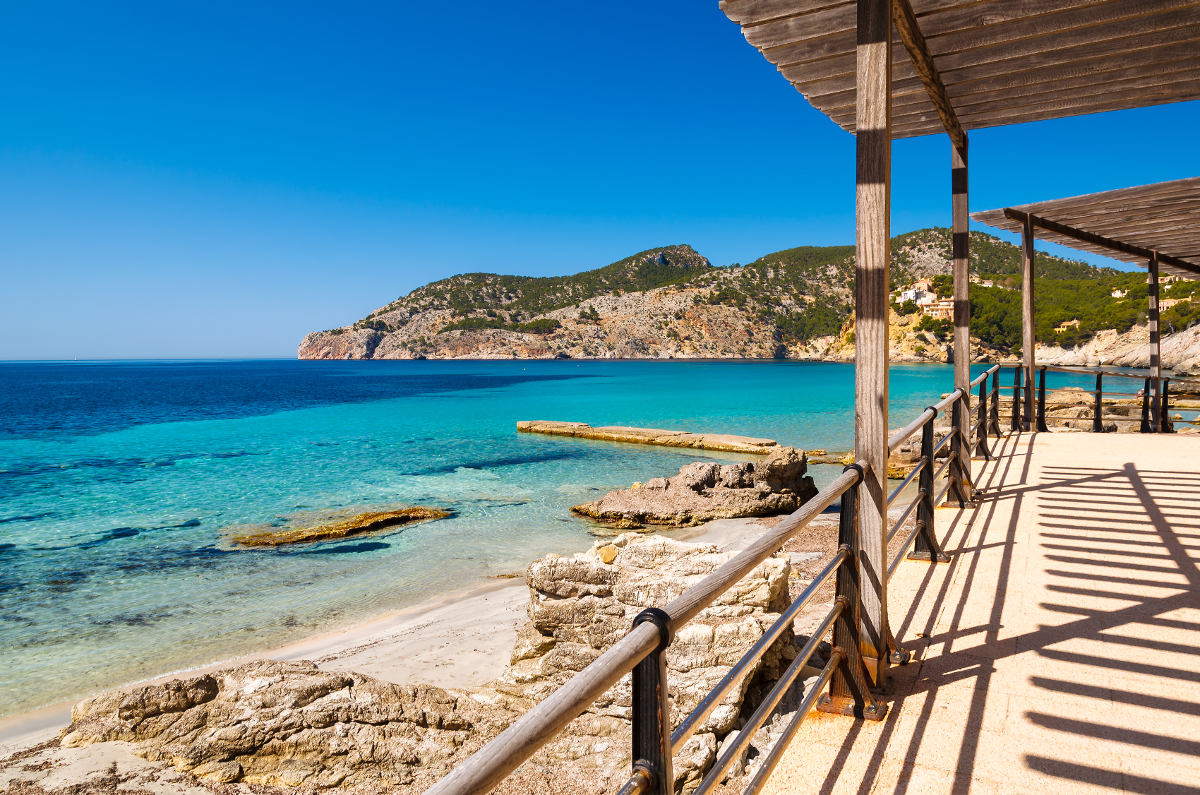 For the foodie lovers, Camp de Mar's seafront is home to some of Mallorca's best fish restaurants, where you can try dishes like chargrilled fresh grouper and red mullet. While you are here, you'll have to try the greixonera de peix, a hearty fish stew and fideua – it's a kind of paella, but with noodles instead of rice. You will love it! PS: The restaurants here get busy in the summer season, so you're best option is to booking ahead. In this place, the diversity and variety of opportunities gives you a unique stay that you will never forget!
In the southwest of Mallorca close to Andratx, is a holiday resort named Camp de Mar – a peaceful place framed by wooded mountains and a wonderful haven for a restful beach vacation. Nestled into a beautiful sheltered bay, the atmosphere is as calm as the turquoise waters washing the cushion-soft sands, making it ideal for indulgent days of sunbathing and swimming.