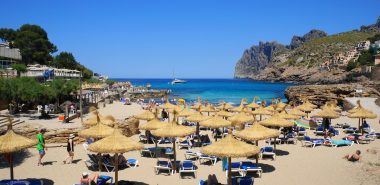 You will find here people of all ages, but you'll find mainly middle-aged Germans and British people, as well as families. It is a blue flagged beach, which I remind you that's a prestigious award that confirms its cleanliness and dedication to high environmental standards.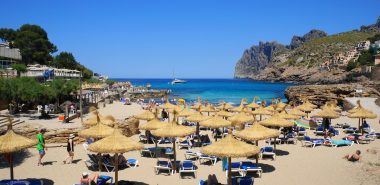 A crystal-clear water, with a turquoise appearance, and a soft sand. This would be the perfect description for this beach. It has no more than 50 m, but it has everything that you might possibly need: parasols, lounge chairs, water sports, amazing mountainous landscape, and I hope that it can be the place that will bring you also unforgettable moments.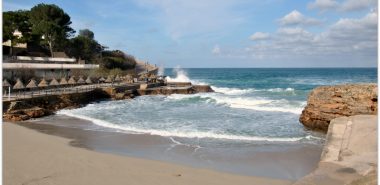 Photo credits: minube.com, playasbaleares.com.
In today's article, we are talking about one of three beaches that are part of the resort town of Cala Sant Vicenç, in the northwestern part of Majorca. Out of all 3, Cala Molins is probably the most touristic one, due to its number of hotels and houses that are located here.