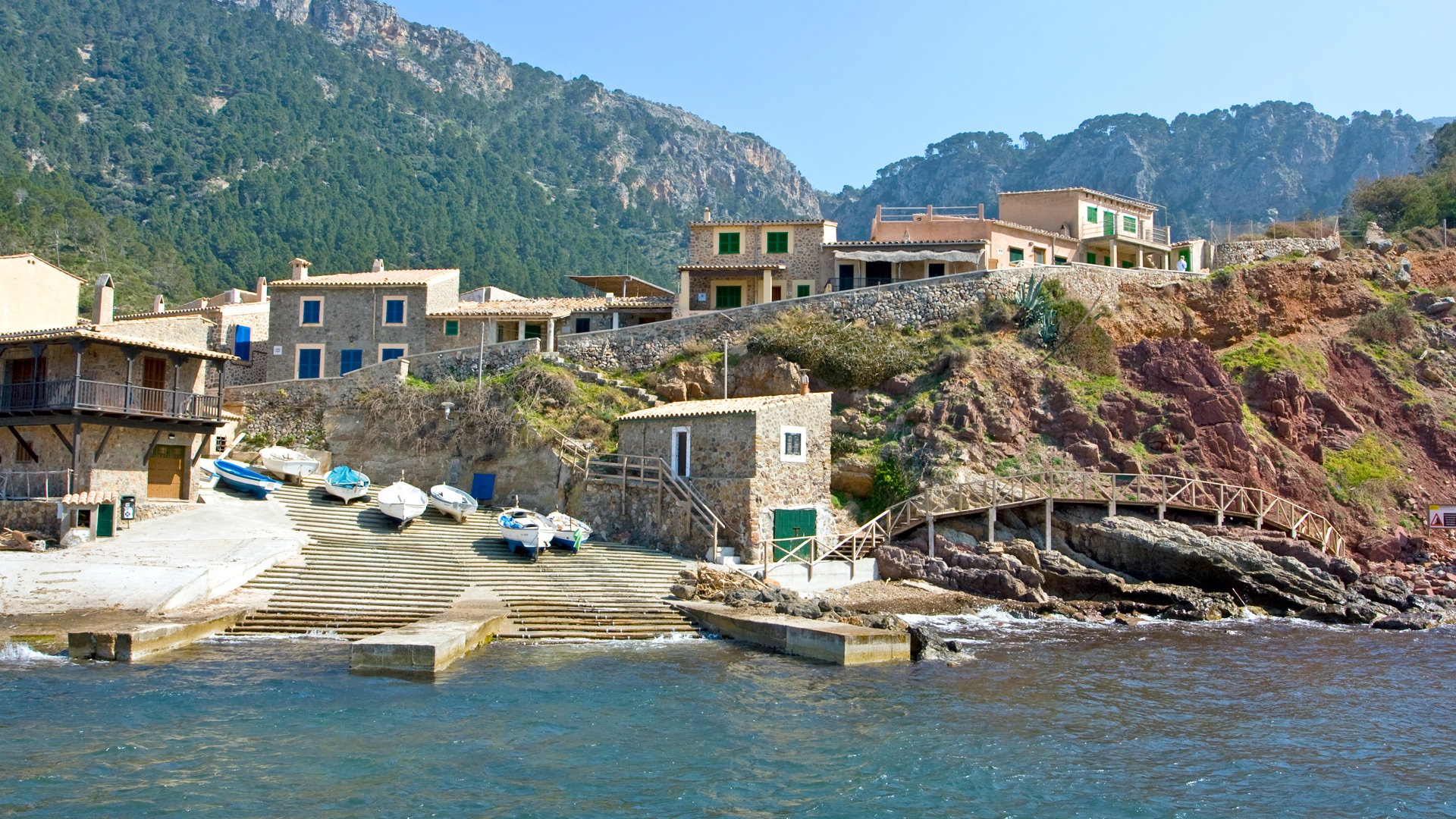 Is a must see location, believe me! To start with a good example, let me tell you about the giddying sea and cliff views that are breathtaking and the descent that is similar with traversing a precipice, which has this cute village glimpsed through the trees with a very long way down below. It's absolutly fabulous! And yes, there is a pretty little restaurant "Es Port" and a small pebble beach, "Cala Sa Marina", which you will love it! So, let's start with the seaside!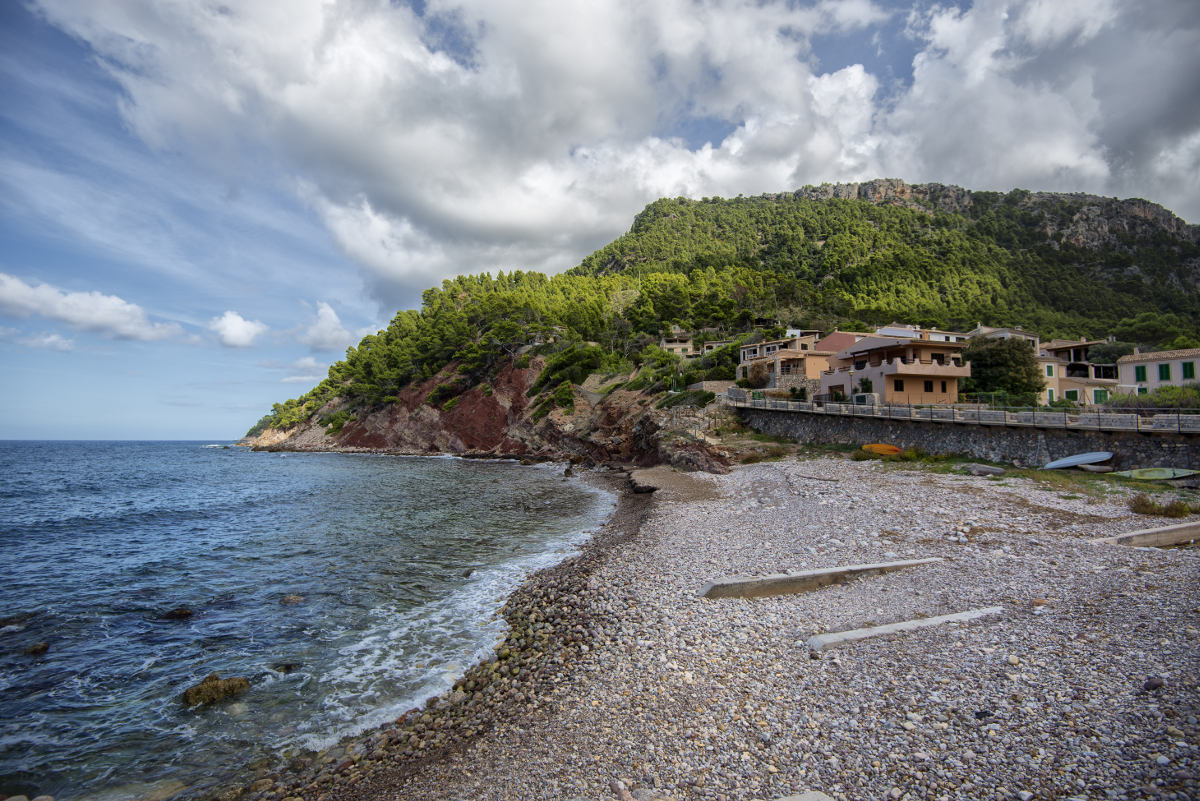 Its small beach tucked away in the port of Valldemossa is not well known by tourists and is usually only used by locals. This place is one of the few areas left in Mallorca where you can still enjoy a quiet ride up a steep climb. Also, you must know that this is not a sandy beach but a pebble beach. But who cares? Especially when you want to relax in a unique spot…right? When it comes to food, there is one bar and restaurant with traditional character that offers a singular variety of interesting gastronomic proposals, using the best fresh fish from the same Port of Valldemossa zone as well as from Palma Market. Sounds good, isn't it? Therefore, if you want to visit, let me tell you that the accessibility by car is easy following the signs.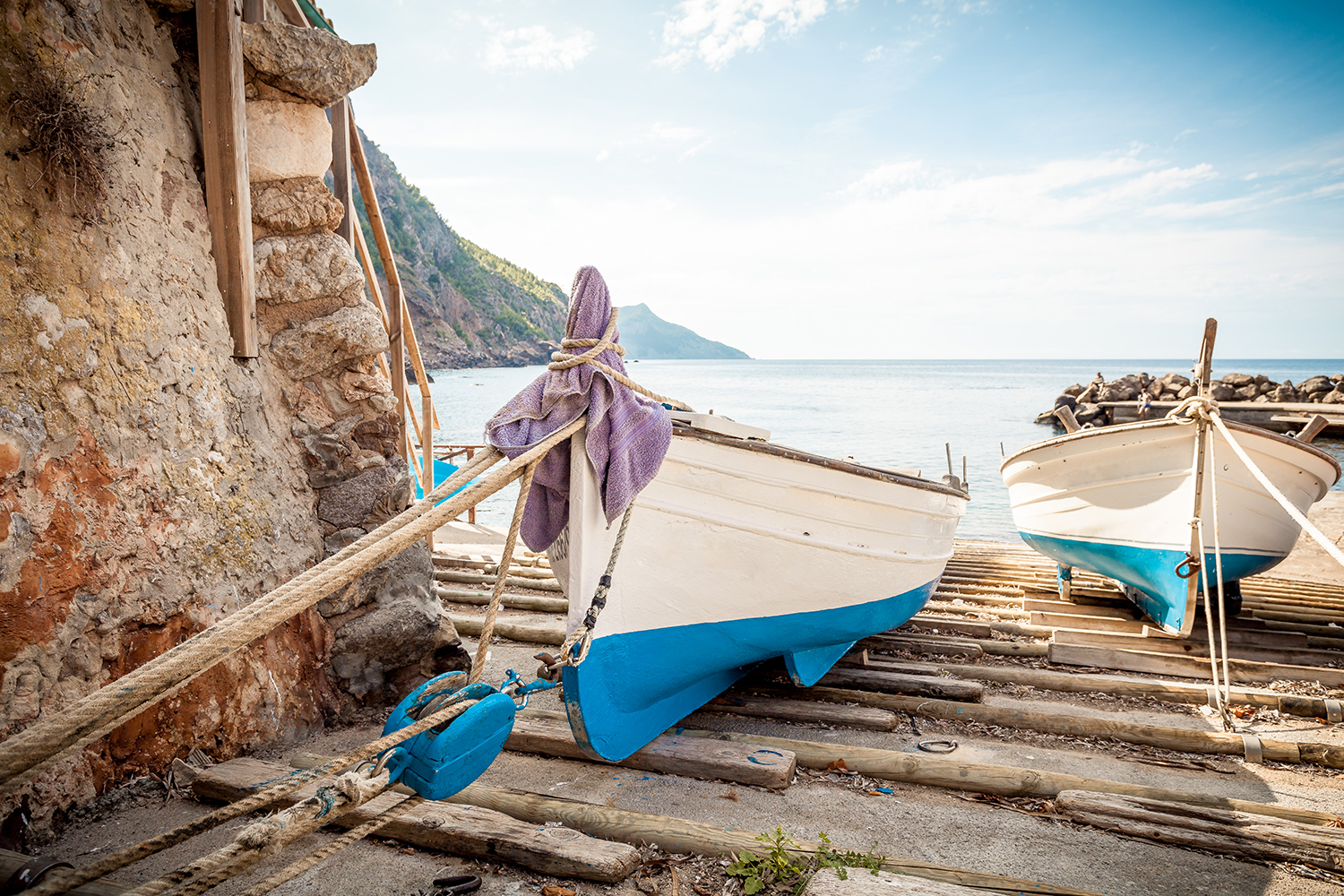 The last six kilometres to Port de Valldemossa will be done on a sinuous, narrow and steep road. This road leads to the deviation to the finca s Estaca, which belongs to the actor Michael Douglas. These characteristics explain that the beach is not crowded at all by tourists. Haha! The port of Valldemossa is for those who like a relaxing holiday in a beautiful part of Mallorca where the sunset is magnificent. Or for those who love to travel the island sightseeing and then to return to a quiet area where one can sit and have a nice meal overlooking the Mediteraneean Sea. Enjoy!
Do you want to get away from the crowds but still experience a climb with fantastic sea views, a beautiful beach and a perfect spot for lunch? Then forget about Sa Calobra and go to Port de Valldemossa! At about 1.5km west from the village on the road to Banyalbufar, a spectacular mountain road clings to cliffs for 5.5km all the way down to Port de Valldemossa. More exactly, Port de Valldemossa or Sa Marina (this last name is more popular) is located on six kilometres from the village with the same name.